DIANE'S CORNER .. Celebrate World Autism Awareness Day
World Autism Awareness Day was established on December 18, 2007 by the United Nations. The General Assembly put together resolution 62/139, which consisted of four major elements. The participation of all UN organization and its member states, a dedication to raising awareness of Autism in the general community, and a standing request to the UN Secretary-General to move forth this message to all it the UN member states.
Autism first appears very early on, sometimes manifesting as early as infancy, in other times waiting until later in childhood. The disease progresses steadily without remission, its first symptoms generally appearing around six-months, and being firmly in place by age two or three. Rather than having one distinguishing characteristic, Autism is indicated by the coming together of three separate symptoms. The triad includes difficulty socializing, problems in communication, and a limited number of interests combined with repetitive behavior such as can-stacking.
Autism is no longer classified as a single disorder, but rather an entire spectrum ranging in severity. Autism is the core of all of these syndromes, with its features being prevalent to varying degrees throughout, and includes such disorders such as Rett Syndrome and Childhood disintegrative disorder. One of the most commonly known disorders on the list, outside of Autism itself, is Asperger's. Asperger Syndrome is signified by the presence of Autism symptoms with no impairment of language development.
However, much like anyone on the Autistic spectrum, they will present with areas of intelligence that are much stronger than that of others. These areas tend to be in the reading, language, music, or spatial skills, occasionally manifesting to such a degree that they may fall into the "gifted" range in those areas. This seems to be counterbalanced by significant delays in other areas of development.
On WAAD, you can help raise awareness by hosting an event with local families with Autistic family members, bringing them all together to be among others sharing their difficulties, challenges, and joys. You could contact local businesses and encourage them to light up their building blue to signal their support for those suffering from Autism, or you could even light up your own home. Spend WAAD reading about Autism and discussing it with others, and perhaps trying to gain a little understanding about this special group of people and the syndrome they live with.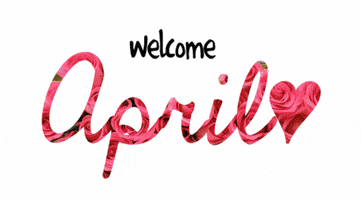 Word of the Day
Definition:
(adjective) Repetition of the same sense in different words.
Synonyms:
redundant, tautological
Usage:
"A true fact" and "a free gift" are pleonastic expressions.
Montefiore was a famous 19th century British-Jewish philanthropist. He was connected through marriage to the famed Rothschild family and became affiliated with the family's banking business. After accumulating a fortune on the London stock exchange, he retired at age 40 to devote himself to philanthropy and to securing political and civil emancipation for Jews in England, founding a hospital and girls' school in Jerusalem in 1855.
| First Congresswoman in US History Takes Her Seat (1917) | |
| --- | --- |

Sometimes referred to as the "Lady of the House," Jeannette Rankin was the first woman to be elected to the US House of Representatives and the first female member of Congress. Just days into her term, she drew the ire of the press by voting, along with 56 others, against the resolution to enter WWI. In 1940, Rankin was again elected to Congress and once again voted against entering a world war, though this time she was the only Congress member to do so.
The Carolingian king of the Franks from 768 CE until his death in 814 CE, Charlemagne united most of Western Europe under a single empire for the first time since the Romans, becoming, in 800 CE, the first Holy Roman Emperor. Charles the Great, as he is also known, instituted many judicial and ecclesiastical reforms, promoted commerce and agriculture throughout his empire, made his court a center of learning, and inspired the Carolingian Renaissance.
| International Children's Book Day | |
| --- | --- |

This day, which is observed by countries all over the world, is held on Hans Christian Andersen's birthday, April 2, because the Danish author's stories have been favorites among children of all nationalities. Celebrations include contests in which children illustrate their favorite books. Every two years the International Board on Books for Young People sponsors the Hans Christian Andersen medals, which are awarded to a children's book author and a children's book illustrator for their contributions to children's literature.
| The Best and Worst Foods to Eat when You're Sick | |
| --- | --- |

When you're under the weather the last thing you want is to eat something that makes you feel worse. But what if the last thing you want is chicken soup or crackers, and you're craving ice cream or a glass of wine? It depends on what's wrong with you, experts say. In the following article are common symptons and perpert suggestions on foods that help - and hinder - relief!
1513 - Spanish explorer Juan Ponce de Leon sighted
Florida
. The next day he went ashore.
1877 - The first Egg Roll was held on the grounds of the White House in Washington,
DC
.
1889 - Charles Hall patented aluminum.
1902 - The first motion picture theatre opened in Los Angeles with the name Electric Theatre.
1956 - "The Edge of Night" and "As the World Turns" debuted on CBS-TV.
1963 - Reverend Dr. Martin Luther King began the first non-violent campaign in Birmingham,
AL
1996 - Lech Walesa resumed his old job as an electrician at the Gdansk shipyard. He was the former Solidarity union leader who became Poland's first post-war democratic president.
Jane Powell
(born Suzanne Lorraine Burce in Portland, Oregon) is 86 Today
Established in 1954
If You Were Born Today, April 2
Security and stability are exceptionally important to you, but that doesn't mean you don't take any risks--they are simply calculated ones. You are highly intuitive and positive, and can articulate yourself well. Often, partnerships bring the most success into your life. However, you often take on more responsibility than others. You are never pretentious, answering to your own inner voice and inspiration. Famous people born today: Hans Christian Anderson, Marvin Gaye, Emmylou Harris, Michael Fassbender.
thanks, shelley


crochet
knit
crochet
crochet
RECIPE, PASSOVER
RECIPE, EASTER
CROCKPOT RECIPE
stephanie o'dea
Ratatouille is a traditional French vegetable stew. It is usually made with eggplant and squash, and whatever vegetables you have growing in your garden.
--1 yellow squash that looks like a zucchini ---no idea what it is really called
--1 can peeled whole tomatoes (drained)
--1 can diced fire roasted tomatoes (and juice)
Chop all of your vegetables into mouth-sized chunks. I didn't peel anything.
Layer into your

crockpot

, cover with the spices, canned tomatoes, oil, and water.
Cook on low for 5-6 hours, or on high for 3-4 hours. The ratatouille is done when the vegetables reach desired tenderness and the flavors have mingled. This will create more liquid on it's own, but it isn't overly soupy.
I liked this better than I thought I would. The vegetables have a great flavor and they were nicely cooked. This would be a great pairing with a big

ol

' hunk of meat.
CRAFT, PASSOVER
CHILDREN'S CORNER
.. word search
QUOTE
While most rosaries these days consist of glass or wooden prayer beads, there was a time when wealthy Europeans used 'prayer nuts' – minutely detailed, small-scaled boxwood carvings. Each nut was a masterpiece in itself, decorated on the interior and exterior with intricate carvings representing Biblical stories.
The delicate wooden orbs were designed to be worn on a rosary, or on a belt by members of the nobility or wealthy merchant classes in northern Europe. At times, fragrant substances may have been inserted into the orbs, so that the nuts may have served as pomanders as well.
Recent studies suggest that prayer nuts of the early 16th century were reduced to such a small scale that they might have become impractical to use. The religious significance might have faded away, and these nuts may have later been made just to be studied and marveled at, as private collectors' items.
Are you good at grammar? Even though we're grammar nerds, we've still found ourselves googling "stationery vs. stationary" on the sly. Here are twelve words that many people get wrong...
1. Farther vs. Further
Farther refers to a physical distance.
Further refers to a
metaphorical
distance.
Example:
That psychic lives
farther
away from me. But she can see
further
into the future.
2. Everyday vs. Every Day
Everyday
describes
a thing that is ordinary or normal.
Every day means "all of the days."
Example:
These are my
everyday
pants. I wear them
every day
.
3. Who's vs. Whose
Who's is a contraction that means "who is."
Whose is a pronoun that shows possession.
Example:
Who's
coming to your party tonight?
Whose
punch bowl did you borrow?
4. Stationary vs. Stationery
Stationary means fixed or standing still.
Stationery refers to paper goods, like notecards or letters.
Example:
My weird neighbor writes her
stationery
while riding a
stationary
bicycle.
5. Affect vs. Effect
Affect is a verb that means to change something.
Effect is a noun that means the change that came as a result of something.
Example:
Do you want to positively
affect
the world? Politeness can have a profound
effect
.
6. i.e. vs. e.g.
Use
i.e.
when you're defining something.
Use
e.g.
when you're giving an example.
Example:
Yesterday my boyfriend finally acted his age,
i.e.
, like a baby. I should have known because of his hobbies,
e.g.
, comic books, toys and the ability to cry at the drop of a hat.
7. Lay vs. Lie
Lay means to set
something
down.
Lie means to rest
your body
.
Example:
Why don't you
lay
your toys on the floor and go
lie
down for a nap?
8. Complement vs. Compliment
A complement is a thing that completes something else.
A compliment is an expression of praise.
Example:
You and your husband are such wonderful
complements
. I love how he always
compliments
you.
9. Accept vs. Except
Accept means to include or receive.
Except means to exclude.
Example:
That restaurant
accepts
every credit card
except
the one in my wallet.
10. Disburse vs. Disperse
Disburse means to hand out or distribute.
Disperse means to scatter or spread in all directions.
Example:
How shall I
disburse
the money from your bank accounts? Wait—why did that question make everyone
disperse
?
11. Everyone vs. Every One
Everyone is a pronoun that refers to a group of humans.
Every one refers to the individual humans within a group.
Example:
Hi,
everyone
! I love
every one
of you.
BONUS WORD: Literally
We can't pinpoint the exact moment when "literally" took over the modern lexicon, but it's now everywhere. And it's almost always incorrect. When used properly, the word literally means
exactly as described
. So, after biting into a hot slice of pizza, you could say that you are "literally in pain," but not that your mouth is "literally on fire." (Unless it was really, actually on fire. With flames.) Many times, people say
literally
when what they mean is
figuratively
or
metaphorically
. One friend, describing her recent breakup, said she was "literally beside herself." This statement could not literally be true.