DIANE'S CORNER ... Celebrate Grilled Cheese Sandwich Day
Grilled cheese sandwiches are a delicious, toasted delight popular all across the world. They even have their own holiday, Grilled Cheese Sandwich Day, when it's practically your duty to indulge in them.
Melting cheese on top of bread is a culinary concept that has been around since the time of the Romans, but grilled cheese sandwiches as we know them didn't become popular until the 1920s. Due to the ready availability of cheese and sliced bread, they became an American staple, but also spread around the world.
Naturally, the best way to celebrate Grilled Cheese Sandwich Day is to make and eat a grilled cheese sandwich. All you need is bread, cheese and butter, although you can experiment by adding more ingredients of your choice. You butter the outside of each piece of bread, and grill the sandwich while the cheese melts on top. Delicious!
Word of the Day
Definition:
(adjective) Tediously prolonged; tending to speak or write at excessive length.
Synonyms:
voluble, wordy
Usage:
She was engaged in editing a prolix manuscript, trying to cut the length by at least a third.
History
| Record-Setting Wind Gust Recorded on Mt. Washington (1934) | |
| --- | --- |

The highest peak in the northeastern US, New Hampshire's Mount Washington is famous for its erratic weather, caused partly by the convergence of storm tracks from the South Atlantic, Gulf region, and Pacific Northwest. Winds exceeding hurricane force occur there an average of 110 days a year. It is also where the highest directly measured surface wind speed—not including tornadoes or hurricanes—was recorded: 231 mph (372 km/h).
Before beginning his writing career, American novelist Tom Clancy worked as an insurance agent. His first novel was the hit The Hunt for Red October, one of the defining works of the "techno-thriller" genre—suspenseful narratives in which military technology and espionage play a prominent part. He has 17 other bestsellers to his name, including Patriot Games and Clear and Present Danger, the latter the bestselling novel of the 1980s.
Also known as Halifax Resolves Day, Halifax Resolutions Day, Halifax Independence Day, or Halifax Resolutions of Independence Day, this is the day on which, in the spring of 1776, North Carolina's delegates to the Second Continental Congress were given permission to join with representatives from other colonies in declaring their independence from British rule. The Halifax Resolutions helped lay the groundwork for the American Revolution. Halifax Day observances take place in Halifax, North Carolina, with reenactments and living history camps.
| Pluto-Features Naming Campaign Extended to April 24 | |
| --- | --- |

You still have some time to nominate names for Pluto features that NASA's New Horizons probe will discover during its epic flyby of the dwarf planet this summer.

READ MORE:
1833 - Charles Gaylor patented the fireproof safe.
1877 - A catcher's mask was used in a baseball game for the first time by James Alexander Tyng.
1892 - Voters in Lockport, New York, became the first in the U.S. to use voting machines.
1934 - F. Scott Fitzgerald novel "Tender Is the Night" was first published.
1938 - The first U.S. law requiring a medical test for a marriage license was enacted in New York.
1955 - The University of Michigan Polio Vaccine Evaluation Center announced that the polio vaccine of Dr. Jonas Salk was "safe, effective and potent."
1985 - U.S. Senator Jake Garn of Utah became the first senator to fly in space as the shuttle
Discovery
lifted off from Cape Canaveral, FL.
1988 - Harvard University won a patent for a genetically altered mouse. It was the first patent for a life form.
2002 - A first edition version of Beatrix Potter's "Peter Rabbit" sold for $64,780 at Sotheby's. A signed first edition of J.R.R. Tolkien's "The Hobbit" sold for $66,630. A copy of "Harry Potter and the Philosopher's Stone," signed by J.K. Rowling sold for $16,660. A 250-piece collection of rare works by Charles Dickens sold for $512,650.
No. 1 Today, 1970
At the time, "
Let It Be
" had the highest debut on the
Billboard Hot 100
,
coming in at Number 6. It holds the number-one spot on "The Fans'
Top 10" poll included in
The 100 Best Beatles Songs: An Informed
Fan's Guide by Stephen J. Spignesi and Michael Lewis.
The song
is number three in the 100 Best Beatles Songs list, only behind
"
Strawberry
Fields Forever
" and "
A Day in the Life
",
which is
number one.
If You Were Born Today, April 1
2
You are a very bright and interesting person. Your thoroughly unique spin on life is generally appreciated by others. You possess a certain amount of poise that earns respect, but you can also be very humorous and playful when the mood grabs you - and in fact, you can be quite moody and sometimes difficult to truly get close to. You are capable of making great sacrifices, and you recover quickly from reversals of fortune. Famous people born today: Tom Clancy, David Letterman, David Cassidy, Herbie Hancock, Tiny Tim.
Cloud Cover
Table Mountain wears her distinctive blanket while Cape Town flickers below in this picture by Brendon Wainwright. Taking advantage of a beautiful day, Wainwright had hiked with friends to the top of Lion's Head in the Table Mountain range. "Most people know [that] when the southeasterly wind is blowing it is unpleasant, strong, and irritating; however, not the case on Lion's Head, which is situated between Table Mountain and Signal Hill," says Wainwright. "As a result of the southeaster, [we saw] a magical 'tablecloth' cloud phenomenon ... formed over Table Mountain."
knit
knit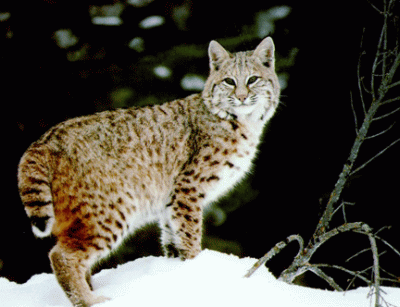 crochet
crochet