DIANE'S CORNER ... Celebrate Richter Scale Day
Born in 1900, the American earthquake obsessive (technically known as a 'seismologist'), came up with the Richter Scale in 1935, while at the California Institute of Technology. Since then, the world has been able to compare various earthquakes and investigate their relative power for destruction. The 20th century's biggest happened in Chile on 22 May 1960, measuring a magnitude of 9.5.
chat·tel
---

History

Ieoh

Ming

Pei,

better

known

as I. M.

Pei,

is a

Pritzker

Prize-winning

Chinese-American

architect

whose

buildings

can

be

seen

the

world

over.

In

his

works,

structure

and

environment

are
carefully

integrated

with

precise

geometric

design

to

create

crisp,

clear,

sculptural

edifices.

He is

known

for

his

sensuous

use

of

materials

like

marble,

concrete,

and

especially

glass—which

he

used

in

his

pioneering

all-glass

curtain

walls



An

Emmy-winning

television

comedy

writer

in

the

late

1960s,

Martin

began

performing

stand-up

in

the

early

70s,

achieving

acclaim

as a

regular

on

Saturday

Night

Live

in

the

late

70s.

He

recorded

several
comedy

albums,

two

of

them

Grammy

winners,

and

starred

in TV

specials

and

numerous

comedy

films.

Martin
has

also

found

success

as a

writer

of

plays

and

novellas.
1514 - Copernicus made his first observations of Saturn.
1921 - Weather broadcasts were heard for the first time on radio in St. Louis,
MO
.
1937 - "LIFE" magazine was printed without the word "LIFE" on the cover.
1941 - An organ was played at a baseball stadium for the first time in Chicago,
IL
.
1986 - The world's worst nuclear disaster to date occurred at Chernobyl, in Kiev. Thirty-one people died in the incident and thousands more were exposed to radioactive material.
Lucille Desiree Ball
(August 6, 1911 – April 26, 1989)
DAILY SQU-EEK
If You Were Born Today, April 2
6
You are a very fixed and determined person. These qualities help you to determinedly focus on a goal and patiently see it through to fruition. However, at times you can be one track minded and stubborn! Change and instability tend to bother you more than most. You can also be an exceptionally good worker with excellent work ethic and a strong sense of responsibility. Others know they can depend on you. Famous people born today: Carol Burnett, Charlotte Rae, Michael Damian, Channing Tatum, T-Boz, Jordana Brewster.
A Stretch of Luck
Red lanterns create a decorative canopy during the Spring Festival, or Chinese New Year, a significant holiday during which millions of Chinese travel home to be with family. In China the color red traditionally symbolizes good fortune and is said to bring happiness and prosperity.
knit
knit, 3 - 6 yrs
crichet
crochet

crochet
crochet
RECIPE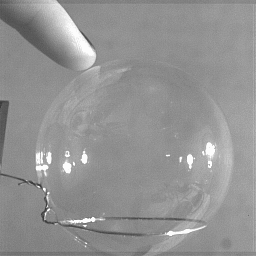 CROCKPOT RECIPE
stephanie o'dea
PUZZLE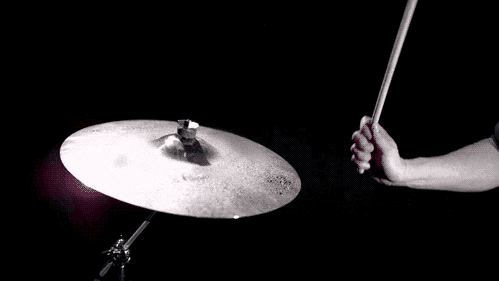 CRAFT
Button Initial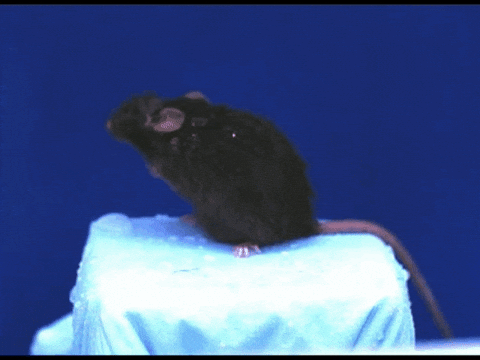 CHILDREN'S CORNER ... coloring
'where's the bathroom?' in
Vietnamese - Cầu tiêu ở đâu?
CLEVER
EYE OPENER
The Winners of the 50th Annual Wildlife Photographer of the Year
Nick set out to create an archetypal image that would express both the essence of lions and how we visualize them – a picture of a time past, before lions were under such threat. Here, the five females of the Vumbi pride – a 'formidable and spectacularly cooperative team' – lie at rest with their cubs on a kopje (a rocky outcrop), in Tanzania's Serengeti National Park. Shortly before he took the shot, they had attacked and driven off one of the two pride males. Now they were lying close together, calmly sleeping. They were used to Nick's presence – he'd been following them for nearly six months – which meant he could position his vehicle close to the kopje. Making use of a specially made hole in the roof, he slowly stood up to frame the vista, with the Serengeti plains beyond and the dramatic late-afternoon sky above. He photographed them in infrared, which he says, 'cuts through the dust and haze, transforms the light and turns the moment into something primal, biblical almost'. The chosen picture – and Nick believes that the creation of a picture is as much in the choice as the taking – speaks about lions in Africa, part flashback, part fantasy. Nick got to know and love the Vumbi pride. A few months later, he heard that it had ventured into land beyond the park and that three females had been killed.

Straight after the Puyehue-Cordón Caulle volcanic complex began erupting, Francisco traveled to Puyehue National Park in southern Chile, anticipating a spectacular light show. But what he witnessed was more like an apocalypse. From his viewpoint – a hill quite a distance to the west of the volcano – he watched, awestruck, as flashes of lightning lacerated the sky and the glow from the molten lava lit up the smoke billowing upwards and illuminated the landscape. 'It was the most incredible thing I have seen in my life.' Volcanic lightning (also known as a 'dirty thunderstorm') is a rare, short‑lived phenomenon probably caused by the static electrical charges resulting from the crashing together of fragments of red‑hot rock, ash and vapor high in the volcanic plume. The Cordón Caulle eruption spewed 100 million tonnes of ash high into the atmosphere, causing widespread disruption to air travel in the southern hemisphere. Volcanic activity continued at a lesser level for a year, spreading a layer of ash over the region.

A teenager from a village in southern Tunisia offers to sell a three-month-old fennec fox, one of a litter of pups he dug out of their den in the Sahara Desert. Catching or killing wild fennec foxes is illegal in Tunisia but widespread, which Bruno discovered as part of a long-term project to investigate the issues facing endangered species in the Sahara. He gained the confidence of villagers in Tunisia, Algeria and Morocco and discovered widespread wildlife exploitation, including hunting and capture for commercial trade and traditional medicine. He also discovered that the causes and therefore the solutions are complex and include high unemployment, poor education, lack of enforcement of conservation laws, ignorant tourists and tour companies, habitat destruction and the socio-political legacy of the 'Arab Spring' revolts. But Bruno is convinced that change is possible – that tourism has a part to play and that thought‑provoking images can help raise awareness among tourists as well as highlight what's happening to the fragile Sahara Desert environment.

The moment her eggs make contact with water, the jelly around them will begin to swell. So a female frog needs to have a male nearby, ready to fertilize the eggs the instant they leave her body. And a male needs to hold on to her to make sure he's the one doing the fertilizing. So he grasps her in a tight embrace, known as amplexus, often for days, until she has laid her eggs. Hearing that masses of common frogs were gathering in a flooded gravel pit near his home in Västerbotten, Sweden, Anton set out to photograph the mating spectacle. Lying down on the bank at eye level with the water, he became fascinated by the light bouncing off the spawn and the water, which by now was vibrating with the activity of the frogs. Experimenting with his flash, he achieved the effect he wanted just as a pair of frogs in amplexus popped up right in front of the camera, the male revealing his throat to be flushed with blue. They stayed posed amid the glossy wobbliness, allowing Anton time to compose his shot.

A focus of Jan's trip to Ecuador was the astonishing sword-billed hummingbird – the only bird with a bill longer than its body (excluding its tail). Its 11-centimetre (4.3-inch) bill is designed to reach nectar at the base of equally long tube-shaped flowers, but Jan discovered that it can have another use. One particular bird had a regular circuit through the forest, mapped out by its favorite red angel trumpet flowers and bird-feeders near Jan's lodge. To get to the bird-feeders, it had to cross the territory of a fiercely territorial collared inca. Rather than being scared off, once or twice a day 'it used its bill to make a statement'. To capture one of these stand-offs, Jan set up multiple flashes to freeze the hummingbirds' wing-beats – more than 60 a second – and finally captured the precise colorful moment.

Planktonic animals are usually photographed under controlled situations, after they've been caught, but Fabien is fascinated by the beauty of their living forms and aims to photograph their natural behavior in the wild. Night-diving in deep water off the coast of Tahiti, in complete silence apart from the occasional sound of dolphins, and surrounded by a mass of tiny planktonic animals, he became fascinated by this juvenile sharpear enope squid. Just 3 centimetres (an inch) long, it was floating motionless about 20 metres (66 feet) below the surface, probably hunting even smaller creatures that had migrated up to feed under cover of darkness. Its transparent body was covered with polka dots of pigment-filled cells, and below its eyes were bioluminescent organs. Knowing it would be sensitive to light and movement, Fabien gradually maneuvered in front of it, trying to hang as motionless as his subject. Using as little light as possible to get the autofocus working, he finally triggered the strobes and took the squid's portrait before it disappeared into the deep.

It had clearly been a monumental struggle: the young great white shark's jaw jutted out at an ugly angle, evidence of how it had fought to escape from the hook before finally suffocating. Rodrigo came upon the grim sight off Magdalena Bay on the Pacific coast of Baja California, Mexico, after noticing that a fisherman's buoy had been dragged below the surface by a considerable weight. The hook was on a long line of hooks, set to catch blue and mako sharks. 'I was deeply shocked. Great whites are amazing, graceful and highly intelligent creatures. It was such a sad scene that I changed the image to black and white, which felt more dignified.' Such surface‑baited longlines may stretch for miles and are responsible for the deaths of tens of thousands of animals every year, many of them endangered.

Marc was trekking through the forest in the Val d'Aran, near his home in northern Spain – as usual, carrying his camera and keeping a lookout for animals – when he was thrilled to come across a large grass snake. 'I have a great passion for reptiles, especially snakes,' he says, 'and it is rare to see this kind where I live.' The grass snake, just over a meter (3 feet) long, was very alert and started moving, and the light was very poor. So Marc had to use a wide aperture, giving him only a very narrow depth of field (the depth that would be in focus). But though he had only a moment to compose the picture, he had the skill to take a portrait with the focus on the key part of the snake – its eyes.

Cheese and sausage are what Siberian jays like – so Edwin discovered on a skiing holiday with his family in northern Sweden. Whenever they stopped for lunch, he would photograph the birds that gathered in hope of scraps. On this occasion, while his family ate their sandwiches, Edwin dug a pit in the snow deep enough to climb into. He scattered tidbits of food around the edge and then waited. To his delight, the jays flew right over him, allowing him to photograph them from below and capture the full rusty colors of their undersides more clearly than he had dared hope.