DIANE'S CORNER .... Celebrate Tell a Story Day
Word of the Day
Definition:
(adjective) Having a wavy or rippled surface pattern. Used of fabric.
Synonyms:
watered
Usage:
As the lady sat down, the folds of her moire silk dress rustled about her.
History
Korais was a Greek scholar whose work is credited with laying the foundations of Modern Greek language and literature. A witness to the French Revolution, he helped to awaken similar nationalistic aspirations in his countrymen through his writings. One of his greatest achievements was his creation of a new Greek literary language, which he set down in the first Modern Greek dictionary, Atakta.
On April 27, 1994, the Republic of South Africa held its first democratic elections. The African National Congress (ANC) won the election, bringing with it socio-economic change that improved the lives of all South Africans, especially the poor. Every year, South Africa celebrates Freedom Day, a public holiday that commemorates the anniversary of the historic day in 1994. Special cultural events and exhibitions are held in various venues around Cape Town, the legislative capital of South Africa, and other locations around the country.
| Brain Tumor? No, "Evil Twin" Sibling Was Growing in Woman's Brain | |
| --- | --- |

At the age of 26, Yamini Karanam, a PhD student at Indiana University's School of Informatics, suddenly started having trouble in school. The once brilliant student was finding it difficult to understand basic information or to communicate with friends and colleagues. She was constantly tired and slept for two weeks straight.
READ MORE:
1880 - Francis Clarke and M.G. Foster patented the electrical hearing aid.
1938 - Geraldine Apponyi married King Zog of Albania. She was the first American woman to become a queen.
1946 - The
SS African Star
was placed in service. It was the first commercial ship to be equipped with radar
1965 - "Pampers" were patented by R.C. Duncan.
1989 - Student protesters took over Tiananmen Square in Beijing
2006 - In New York, NY, construction began on the 1,776-foot Freedom Tower on the site of former World Trade Center.
Released Today, 1957
If You Were Born Today, April 27
You are poised and come across as calm and refined. You are not easy to get close to, and much of your nature remains a mystery to others. Nevertheless, you are charming and others tend to respect you. You are extremely observant and generally think before you speak, and you are a great listener. Famous people born today: Jack Klugman, Coretta Scott King, Ulysses S. Grant, Sheena Easton, William Moseley.
Picture of the day

The Pig-faced Lady of Manchester Square and the Spanish Mule of Madrid

, an 1815 cartoon print by

George Cruikshank

depicting a

pig-faced woman

and contrasting her with the unpopular

Ferdinand VII of Spain

. At this time, rumours had spread that such a woman was living in fashionable

Manchester Square

, and various newspapers (such as the

Morning Herald

and

Morning Chronicle

) reported this as fact. Eyewitness accounts, marriage proposals, and tales of attacks by the woman further fanned the flames, and the rumour was recollected as fact as late as the 1860s.

Stories of pig-faced women originated in the late 1630s; the last significant work to treat their existence as genuine was published in 1924.
Boatman of Mathura
While taking pictures of Hindu holy men in the Indian city of Mathura—birthplace of the Hindu god Krishna—Andrew Louis Kleynhans came across a boatman on the Yamuna River who asked to have his picture taken. To get this angle Kleynhans got on his stomach in the boat's stern, his feet dangling in the water. "In the end ... the boatman was very happy with his image," he writes.
RECIPE
CROCKPOT RECIPE
stephanie o'dea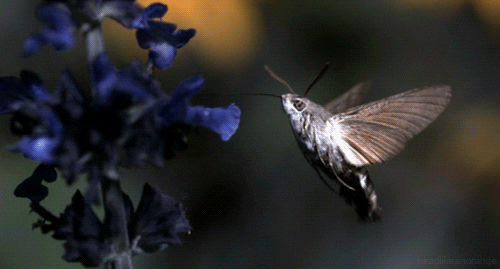 CRAFT
free people blog
What you Need:
Yarn, string or twine (I mixed it up with the wrapping materials and used a variety of things.)
Bonsai tree
Bamboo shoot
Hot glue gun and glue stick
Crochet doily (optional)
Decide what string you are going to use first, and tack it down with the glue gun at the base of your bonsai tree.
Wrap the string up the tree until you are at your desired height and tack it down with more glue.
Keep wrapping your tree with your string until you like what you see. I cut a piece off of a crochet doily and used some of that to wrap around my tree. Don't be afraid to get creative with yarn bombing!
Here is how my bonsai tree turned out! I also picked up a bamboo shoot and tried the yarn bombing technique on that as well.
I used some more of the crochet doily and added in some leather string this time.
These are perfect as decor for your desk or anywhere at home.
There you go! Fast and easy yarn bombing!
QUOTE
CHILDREN'S CORNER
.. cooking
stephanie o'dea
PUZZLE
'where's the bathroom?' in
Yiddish - Vu iz der tualett?
bow which shoots marshmallows
EYE OPENER
25 WAYS TO RE-USE KEURIG K-CUPS
1. Pair your K-cups up with a shoelace, and you have a fine-motor lacing activity for toddlers or preschoolers.
2. Use K-cups to organize small craft items and office supplies.
3. Cut a slit in the bottom of a K-cup and you have a handy card-holder for young children.
4. Double up a couple of K-cups. Plug the bottom hole with a bit of hot glue or cover it with tape (I used a small piece of hockey tape ). Fill your K-cups with fresh herbs and a bit of water. Set in a mini-muffin tin and freeze. Dip into a cup of warm water, pop them into a baggy, and store in the freezer. Great for adding to soups and sauces!
5. Add a basket of K-cups to the block centre in your toy room or classroom.
6. Use your k-cups as seed-starters for the garden.
7. Young children can use K-cups for a money-sorting activity.
8. Use your K-cups for color recognition and patterning activities with your toddler.

MORE USES FOR K-CUPS:
11. Plug the small hole at the bottom with hot glue, and use as small paint pots or glue pots at craft-time.
12. Stuff the cup with some cotton or quilt batting, and cover with fabric for a make-shift pincushion.
13. A stack of K-cups and a pipe-cleaner makes a fine threading craft for preschoolers.
14. Make a mobile
15. String a garland
16. Keep a stash of them for play at the water-table or at bath-time.
17. Play with them on the light-table
18. Paint the insides of the k-cups with different colors of paint, and toddlers can play a matching game with pom-poms.
19. Use them for a penny-toss game.
20. Use them in the doll house or with Barbies for garbage pails, buckets, laundry hampers etc.
21. Make a bowling game for kids using a stack of k-cups and a marble or bouncy ball.
22. Use k-cups when playing with play dough.
23. Toss a few into the sandbox.
24. Make a game-token for homemade games by slicing a slit in the top and inserting a flash card.