DIANE'S CORNER ... Celebrate Doctor's Day
It's easy to forget just how important, valuable and necessary good doctors are – that is, until you get ill or sustain am injury.
Doctors Day
puts hard-working doctors in the spotlight, and encourages us to be considerate of the long hours they work, their compassion, and the effort they put into practicing medicine.
Word of the Day
Definition:
(noun) A dabbler in an art or a field of knowledge.
Synonyms:
sciolist
Usage:
He claimed to be serious about his paintings, but he was at heart a mere dilettante.
A man in a movie theater notices what looks like a Alpaca sitting next to him. "Are you a Alpaca?" asked the man, surprised.
"What are you doing at the movies?"
The Alpaca replied, "Well, I liked the book."


History
Sculpting ice presents a number of difficulties stemming from the material's variability with regard to purity and air content, as well as its tendency to melt. Ice sculptures feature decoratively in some cuisines, especially in Asia, and numerous competitions are held annually around the world where competitors sculpt realistic as well as abstract forms. In Kiruna, Sweden, a hotel made entirely of ice blocks is open from November to May.
| Ili Pika Seen for First Time in Two Decades | |
| --- | --- |

The Ili pika, a rare animal with a teddy bear face and bunny-like ears, finally has been found and photographed more than 20 years after it was first discovered. The animal, scientifically known as Ochotona iliensis, was spotted again last summer in northwest China.
thanks, patty
1842 - Dr. Crawford W. Long performed the first operation while his patient was anesthetized by ether
1858 - Hyman L. Lipman of Philadelphia patented the pencil.
1870 - The 15th amendment, guaranteeing the right to vote regardless of race, was passed by the U.S. Congress.
1909 - The Queensboro bridge in New York opened linking Manhattan and Queens. It was the first double decker bridge
1939 - The comic book "Detective Comics #27" appeared on newstands. This comic introduced Batman.
1964 - "Jeopardy" debuted on NBC-TV.
1987 - Vincent Van Gogh's "Sunflowers" was bought for $39.85 million.
1993 - In the Peanuts comic strip, Charlie Brown hit his first home run.
Eric Patrick Clapton is 70 today.
Cover Shoot on This Day. 1967
If You Were Born Today, March 30
You are outgoing and assertive, yet you are also very mindful of others, sensitive, thoughtful, and require time for yourself to recharge your emotional batteries often. While you enjoy a challenge, you don't seek out making changes as readily as many Aries do. You are very protective of those you love, and you are an ardent, charming lover. Famous people born today: Vincent Van Gogh, Eric Clapton, Celine Dion, Warren Beatty, Norah Jones, Paul Reiser.
Caught on Camera
Photograph by Drew Rush, National Geographic
A camera trap near Yellowstone National Park catches a grizzly bear stealing whitebark pine nuts from a squirrel's cache. The nuts are an important food for the bears, a threatened species.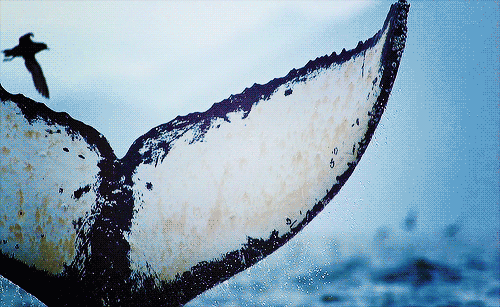 crochet
CROCKPOT RECIPE
stephanie o'dea