DIANE'S CORNER ... Celebrate Honesty Day
Honesty Day
is all about telling the truth. Be brave and share opinions, thoughts and perspectives that might otherwise go unsaid in order to be polite – but take care not to upset or offend others.
Word of the Day
History
| Hitler Commits Suicide (1945) | |
| --- | --- |

In the final days of World War II, as the Red Army of the Soviet Union was closing in on his underground bunker in Berlin, Nazi leader Adolf Hitler committed suicide by shooting himself while simultaneously biting into a cyanide capsule. Hitler's body and that of Eva Braun—his mistress whom he had wed the day before—were then placed in a bomb crater, doused with gasoline, and set on fire by German officials.
People who lived in the Harz Mountains of Germany believed for many centuries that witches rode across the sky on the eve of St. Walpurga's Day to hold a coven on Brocken Mountain. To frighten them off, people rang church bells, banged pots and pans, and lit torches topped with hemlock, rosemary, and juniper. The legend of Walpurgis Night is still celebrated in Germany, Austria, and Scandinavia with bonfires and other festivities designed to welcome spring by warding off demons, disaster, and darkness. St. Walpurga is the patron saint associated with protection against magic
| Inside the Surprisingly Dark World of Rube Goldberg Machines | |
| --- | --- |

On the eve of the 2015 Rube Goldberg Machine Contest college nationals, six teams gather in Columbus, Ohio's Center of Science and Industry children's museum to set up their machines around the walls of the hangar-like space and eye up the competition.
READ MORE:
1789 - George Washington took office as first elected U.S. president.
1889 - George Washington's inauguration became the first U.S. national holiday.
1938 - Happy Rabbit appeared in the cartoon "Porky's Hare Hunt." This rabbit would later evolve into Bugs Bunny
1939 - Lou Gehrig played his last game with the New York Yankees.
1945 - Arthur Godfrey began his CBS radio morning show "Arthur Godfrey Time." It ran until this day in 1972.
1957 - Elvis recorded "Jailhouse Rock."
72, Today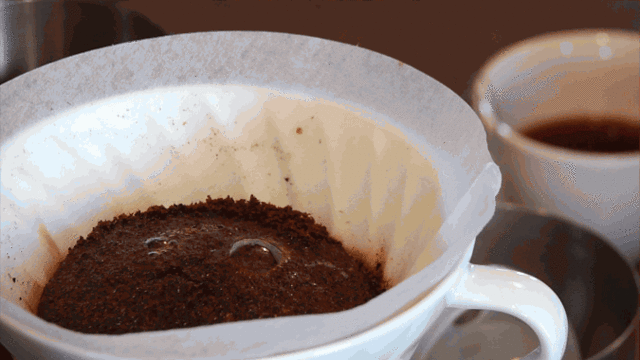 If You Were Born Today, April
30
You possess much in the way of common sense as well as a very practical nature. You have a straightforward manner, but you are also capable of great imagination. You can be quite determined, independent, and some might call you stubborn. Thoughtful and considerate, you enjoy making others happy in small but important ways. Famous people born today: Willie Nelson, Kirsten Dunst, Jill Clayburgh, Annie Dillard, Johnny Galecki.
Today is my son, Adrian's, 36th Birthday ... HAPPY BIRTHDAY, KIDDO ... xoxoxoxoxoxoxoxo .. I LOVE YOU .. mom :-)
Picture of the day

A detailed eighteenth-century map of Scandinavia by

J. B. Homann

, depicting

Denmark

,

Norway

,

Sweden

,

Finland

and the

Baltic states

of

Livonia

,

Latvia

and

Curlandia

. The map notes fortified cities, villages, roads, bridges, forests, castles and topography. The elaborate title

cartouche

in the upper left quadrant features angels supporting a title curtain and a medallion supporting an alternative title in French, "Les Trois Covronnes du Nord".

Born in 1664, Homann became an engraver and cartographer in the late 17th century, and opened his own publishing house in 1702. In 1715 Emperor

Charles VI

appointed him Imperial Geographer of the

Holy Roman Empire

. Homann held the position until his death in 1724.
Fireside Chat
crochet
RECIPE
vegan, 3 ingredient
CROCKPOT RECIPE
stephanie o'dea
PUZZLE
CHILDREN'S CORNER
... craft
Easy Magazine Flowers
QUOTE
CRAFT
Friendship Bracelet
Materials
Please not that the fluorescent thread is slightly thicker than the regular DMC floss. So if you are mixing the two together it works best if you pull out and discard one ply of the fluorescent thread.
Beginning
To begin, pick out your colors. For the purposes of this how-to and the following patterns each color will be assigned a number.
For patterns use a doubled length of thread cut each color to a length of 72-inches. Hold the cut pieces together, fold them in half, and then make a 3/4-inch long slip knot at the fold.
Using a safety pin pin the loop to your jeans (or any other stable piece of fabric that you don't mind getting holes in) to keep it steady.
Arrange the threads as instructed in the pattern. In the example above the thread order would be: 1, 2, 3, 4, 4, 3, 2, 1
The Left Knot
If you are tying more than one Left Knot in a row you will use the same thread (in this case thread #1) to tie the subsequent knots along the a row from left to right.
Right Knot
Place a piece of thread over its left hand neighbor in the "P" shape shown above.
If you are tying more than one Right Knot in a row you will use the same thread (in this case thread 1) to tie the subsequent knots along the row from right to left.
Ending
There are a couple of good ways to end your friendship bracelets.
To end a bracelet that starts with a knot tie another knot at the end of the macramé. Braid both ends and tied knots. Trim to ends to look neat.
Patterns:
Basic Stripes
1. Use a single length of thread and any amount of colors you like. Arrange the color in a pleasing order.
2. Starting at the far left tie a row of Left Knots using the 1st color across the whole width of the bracelet.
3. Repeat step 2 until the bracelet is the desired length.
Chevron
1. Using doubled thread and at least 3 colors arrange the threads in a mirror image. For instance, if you were using six colors as in the example above you would arrange the threads like this: 1, 2, 3, 4, 5, 6, 6, 5, 4, 3, 2, 1.
2. Starting at the far left side make a row of left knots stopping in the middle of the bracelet when the colors start repeating. For instance, in the six color example above you would tie five left knots.
3. Starting at the far right side tie a row of right knots to the middle. When you get to the middle of the bracelet you will meet up with the thread from step 2. Tie this with a right knot as well. You will always be tying one more knot in step 3 than in step 2. For instance in the six color example above you would tie six right knots in step 3.
4. Repeat steps 2 and 3 until the bracelet is the desired length.
As another option you can change the arrangement of the threads in step one to make a more varied and braided looking bracelet.
Diamonds
Start by tying a left knot with both strands of color 4 in the center.
Please note, these photos start at the middle of the bracelet just because it's easier to see the pattern that way.
When you get back to color 4 make a left knot in the center.
Using the left hand piece of thread 4 make a left knot with the thread directly to the left.
Tie the two color 4 pieces together with a left knot.
With color 1 make a "V" shape just as you would for the chevron pattern: Starting from the far left side tie a row of 3 left knots. Then, starting from the far right side tie a row of 4 right knots to form the "V" shape.
Starting at the far left tie two left knots with color 3.
Starting at the far right side tie two right knots with color 3.
At the far left side tie a right knot with color 4.
At the far right side tie a left knot with color 4.
With the left strand of color 3 tie two right knots in a row to the strands of colors 1 and 4 directly the left.
Do the reverse for the other side: with the right strand of color 3 tie two left knots.
Tie an upside down "V" shape starting with color 1.
Repeat this until the bracelet is the desired length.
How To Say

Coffee in I

ndonesian

: kopi
CLEVER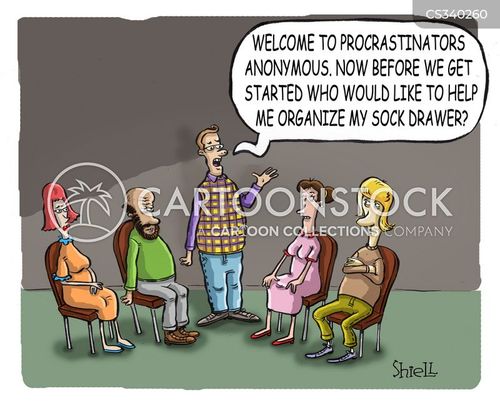 EYE OPENER