DIANE'S CORNER ... Celebrate Draw a Picture of a Bird Day
Will you draw a chicken or a chaffinch? Perhaps a peacock, penguin or puffin? If you'd prefer a goose, will it be of the Canadian, Red-breasted, Woods-walking or Spur-winged variety? And you'd be amazed by how many types of hawk there are prowling the skies!
Word of the Day
Definition:
(noun) A method of aesthetic analysis that emphasizes structural elements and artistic techniques rather than content.
Synonyms:
modernism
Usage:
Many artists were still interested in depicting traditional narratives and came to find the doctrine of formalism limiting.
History
| Krak des Chevaliers Conquered (1271) | |
| --- | --- |

One of the most important preserved medieval military castles in the world, the Krak des Chevaliers in Syria was the headquarters of the Knights Hospitaller during the Crusades. The largest Crusader fortress in the Holy Land, it could hold up to 2,000 soldiers and included a chapel, a storage facility, and two stables that could accommodate up to 1,000 horses. Though it is estimated that the Hospitallers could have withstood a siege for five years, the fortress was captured in 1271
Rittenhouse was a renowned American astronomer, inventor, mathematician, surveyor, and the first director of the US Mint. A clockmaker by trade, he developed many mathematical instruments, as well as perhaps the first telescope in the US. He later used tools he created to establish several state lines as well as part of the boundary known as the Mason-Dixon Line.
Hana Matsuri is a celebration of the Buddha's birthday, observed in Buddhist temples throughout Japan, where it is known as Kambutsue. The highlight of the celebration is a ritual known as kambutsue ("ceremony of 'baptizing' the Buddha"), in which a tiny bronze statue of the Buddha, standing in an open lotus flower, is anointed with sweet tea. People use a small bamboo ladle to pour the tea, made of hydrangea leaves, over the head of the statue. The custom is supposed to date from the 7th century, when perfume was used, as well as tea.
| France Bans Skinny Models | |
| --- | --- |

France has sent shock waves through the global fashion industry by passing a surprise law making it a criminal offence to employ dangerously skinny women on the catwalk. Under the new law, anyone running an agency found employing undernourished models below an as-yet undefined body mass index (or BMI) risks a maximum sex month prison terms and a huge fine.
read more:
1834 - In New York City, Cornelius Lawrence became the first mayor to be elected by popular vote in a city election.
1873 - Alfred Paraf patented the first successful oleomargarine.
1953 - The bones of Sitting Bull were moved from
North Dakota
to
South Dakota
.
1974 - Hank Aaron hits 715th home run breaking Babe Ruth's record.
1986 - Clint Eastwood was elected mayor of Carmel,
CA
.
2002 - Suzan-Lori Parks became the first African-American woman to win a Pulitzer Prize for drama for her play "Topdog/Underdog."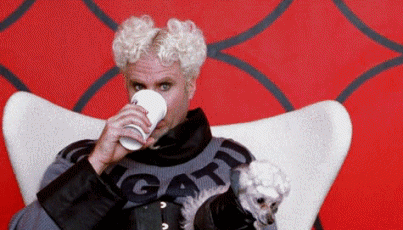 If You Were Born Today, April
8
You are a true pioneer with exceptionally strong business sense. You have little patience for slacking off and slowness. Quick-minded and generally thorough, you are also very independent, rarely asking for help. This trait can lead you to feel lonely at times. However, you are quick to help others if they sincerely need a hand.

You make an excellent manager, and while you like to lead or do things on your own, you are not arrogant or overbearing.Famous people born today: Mary Pickford, Betty Ford, Julian Lennon, Patricia Arquette.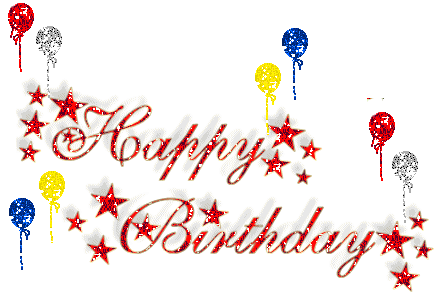 Pool of Light
knit
knit
knit
Floral Collar
Dotty Dinosaur
crochet
RECIPE
By MissLaughsLot
DIY Greek & Regular Style Yogurt!
Serves 12
CROCKPOT RECIPE
stephanie o'dea
PUZZLE
CHILDREN'S CORNER
... craft
HOMEMADE STAMPS OUT OF BOTTLE TOPS AND FOAM
I also found that the selection of large foam stickers was far greater than their smaller counterparts. In summary, find large tops.
Then go to your local Wal-Mart, Target, Dollar Tree or any craft supply store and purchase foam shape stickers. I had some on hand but found more at my local Dollar Tree store. You can get an 80 piece package for just $1.
Now comes the hard part. Stick your foam stickers to the tops of your bottle caps and you have a homemade stamp! Pretty tricky, huh?
QUOTE
'where's the bathroom?' in
Lithuanian - Kur yra tualetas?
CLEVER
thanks, heide
An eleven-hour, continuous performance during which the artist crocheted herself into a cocoon using red yarn.
EYE OPENER
RARE PHOTOS
The Royal Navy on the way home from France with Queen Victoria on board, who had just visited Napoleon III, 1858