DIANE'S CORNER ...

Celebrate Pick Strawberries Day
"One must ask children and birds how cherries and strawberries taste"
~Johann Wolfgang Von Goethe
If ever there was a symbol for summer that transcended the sun, it has to be the strawberry. Within the strawberry, we can find all the condensed goodness of hot summer days, cool summer nights, and adventures that will never fade from our memories. The best strawberries are those that are fresh picked while still warm from the heat of the summer sun, and Pick Strawberries Day encourages us to get out there and pick our fill!
History of Pick Strawberries Day
First, let's talk about the origin of the strawberry. These beautiful red jewels dangling from their green vines seem just a bit too perfect to have been the pure manufacture of Mother Nature, so where did they come from? Well, as it turns out they did, in fact, come from Mother Nature in forms largely similar to those we grow in our gardens today. Strawberries have had a reputation not just for being delicious, but also for having astounding medicinal properties, at least according to 16th-century pharmacists.
But the origin of the berry as we know it comes from Brittany, France, where it was first cultivated in a garden in the 1750's, as a blend of two other forms of wild strawberry. Long before this, however, they had begun cultivating them in their gardens from the wild, as early as the 14th century. They've been with us ever since as a popular dessert and food item, and are grown in the thousands all over the world.
Pick Strawberries Day encourages you to get out and experience the wonders of picking strawberries first hand, and there are local u-pick strawberry fields that spring up anywhere strawberries are grown.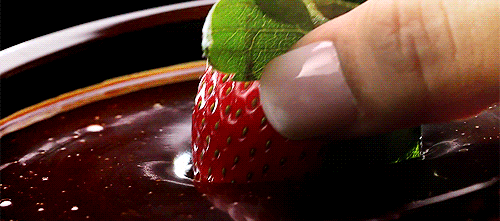 Word of the Day
Definition:

(noun) A feeling of profound respect for someone or something.

Synonyms:
reverence, awe, fear
Usage:

Cornelius bade farewell to De Ruyter, to the Ruart de Pulten, and to glory, kissed the knees of the Grand Pensionary, for whom he entertained the deepest veneration, and retired to his house at Dort.
Idiom of the Day
—

Delicious; particularly appetizing in appearance, aroma, or description, especially as makes one's mouth salivate
History
18-Year-Old Recalled From English School to Become King of Swaziland (1986)
During his 61-year rule as monarch, King Sobhuza II of Swaziland had 210 children by at least 70 wives. When Sobhuza died in 1982, one of his sons, Prince Makhosetive Dlamini, was selected as his successor. Four years later, Dlamini was crowned King Mswati III—just months before he was scheduled to take his final exams at his private English boarding school. Mswati's power as monarch is nearly absolute.
Roger Mortimer, 1st Earl of March (1287)
Mortimer was imprisoned in 1322 for opposing King Edward II, but he escaped to France. When Edward II's queen, Isabella, came to France in 1325, Mortimer became her lover. Together they invaded England in 1326 and routed Edward, whom they forced to abdicate and later had murdered. Having secured the crown for young Edward III, Mortimer, with Isabella, virtually ruled England and acquired great wealth.
Administrative Professionals Week
Professional
Secretaries'
Week was started in 1952 by Professional Secretaries International—now called the
International Association of Administrative Professionals
(IAAP). It takes place during the last full week in April, with
Administrative Professionals' Day
observed on Wednesday. Many IAAP chapters sponsor special events throughout the week, but Wednesday is the day when managers and executives are supposed to give their office support staff a special token of their appreciation.
A search for some of Earth's most extreme creatures in the West Coast's deepest underwater canyon
Geobiologist Victoria Orphan stands at the stern of the research vessel Western Flyer, watching her colleagues put the last touches on an unusual spread. Among the offerings: a large turkey leg, an alligator head and bowls of gelatinous agar that ...
READ MORE:
A search for some of Earth's most extreme creatures in the West Coast's deepest underwater canyon
1684 - A patent was granted for the thimble.
1859 - Work began on the Suez Canal in Egypt.
1901 -
New York
became the first state to require license plates for cars. The fee was $1
1928 - A seeing eye dog was used for the first time.
1953 - Dr. James D. Watson and Dr. Francis H.C. Crick suggested the double helix structure of DNA.
1959 - St. Lawrence Seaway opened to shipping. The water way connects the Great Lakes and the Atlantic Ocean.
1983 - The
Pioneer 10
spacecraft crossed Pluto's orbit, speeding on its endless voyage through the Milky Way.
1987 - Peter O'Toole opened in "Pygmalion" on Broadway.
1990 - The U.S. Hubble Space Telescope was placed into Earth's orbit. It was released by the space shuttle
Discovery
.
DAILY SQU-EEK
If You Were Born Today, April 25
You are a sensual, intuitive, and emotional person who is sometimes misunderstood, generally because you don't easily let others in on your deepest thoughts and feelings! However, you are very much respected. You tend to think before you speak or write. A calm exterior can hide some nervousness and worry, as well as an intensely emotional nature. In your work, you are a perfectionist. Famous people born today:
1570
Guy Fawkes
, English Catholic conspirator who was convicted in the "Gunpowder Plot" to blow up the British Parliament, born in York, England (d. 1606)
1732
Frederick North
, Lord North, Prime Minister of Great Britain (Tory: 1770-82), "who lost America", born in London (d. 1792)
1743
Thomas Jefferson
, 3rd President of the United States (1801-09), born in Albemarle County, Virginia (d. 1826)
1866
Butch Cassidy
[Robert LeRoy Parker], American desperado (Wild Bunch Passage), born in Beaver, Utah (d. 1908)
1906
Samuel Beckett
, Irish
novelist
and
playwright
(Waiting for Godot, Nobel 1969), born in Foxrock, Ireland (d. 1989)
1939
Seamus Heaney
, Irish
poet
and playwright (Nobel Prize in Literature 1995), born in Castledawson, County Londonderry, Northern Ireland (d. 2013)
READERS INFO
1.
Music City Spirits & Cocktail Festival 2018
Apr 25-29, 2018 | Nashville, TN
The Pavilion East & Other Locations in Nashville
|
1006 Fatherland St
Held at venues throughout Nashville, the Music City Spirits & Cocktail Festival celebrates Music City's blossoming cocktail scene and the individuals involved. Guests can enjoy a variety of demonstrations, classes, tastings and discussions run by spirited professionals who are passionate about quality libations. The festival serves as a fantastic way for guests to explore Nashville's bar scene while learning about cocktail culture.
further information:
Welcome
2.
Pittsburgh Craft Beer Week 2018
Apr 20-29, 2018 | Pittsburgh, PA
Pittsburgh has as many bridges as they do delicious brews, if not more so. Cross any bridge of your choosing and you'll stumble upon an exciting event that takes craft beer seriously. Craft Beer Week features an abundance of heavenly suds that were brewed with passion, care and a splash of Pittsburgh Pride.
further information:
#PCBW: April 20-29, 2018 -
3.
Rochester Food Truck Rodeo 2018
Apr 25, 2018 | Rochester, NY
City of Rochester Public Market
|
280 Union St N
Food trucks are the kind of heroes that don't need capes, only four wheels and a mouth-watering selection of delicious eats. The Rochester Rodeo is packed with a multitude of local food trucks that are ready to satisfy your immense hunger. Bust out a lawn chair, pop open a local brew and listen to some rockin' tunes while you enjoy the grub.
further information:
Food Truck Rodeo at the Public Market
Pictures of the day
A
Leica I
camera produced between 1926 and 1936. Intended as a
compact camera
for
landscape photography
, the Leica I was the first practical
35 mm
camera that used standard cinema
35 mm film
. In the 1930s, the company began producing lenses to support its interchangeable models of the Leica I.
Sally West Uses Thick Dabs of Paint
A subtle palette and bold application of paint
creates amazing textural surfaces and outdoor scenes
knit
thanks, Rae
Knit women's sleeveless top Badia
knit
thanks, Heide
knit
knit
knit
crochet
thanks, Clara
KNOTTED YOKE PULLOVER
http://www.cascadeyarns.com/patternsFree/DK416_220SWSportKnottedYokePullover.pdf
crochet
thanks, Ann
Black & White Knotted Headband
crochet
crochet
crochet
RECIPE
thanks, Shelley
CROCKPOT RECIPE
, adult
thanks, Amy
SWEETS
thanks, Winnie
ADULT COLORING
CRAFTS
thanks, Kathy
CHILDREN'S CORNER
... paper crafts
thanks, Kris
PUZZLE
right picture, wrongly labelled
Sunset Keys Jigsaw Puzzle
WORD SEARCH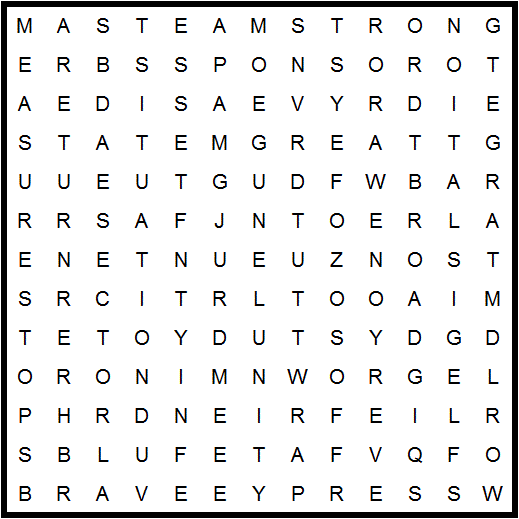 after
Asia
aside

brave
broad

does

everyone
fateful
first
friend

great
grown

injury

legislation
measure
minor

press

rest
return
sector
shoot
situation
sponsor
state
steam
stops
strong
study
target
treatment

under
unity

world
would
wrap

young
SUDOKU
... very hard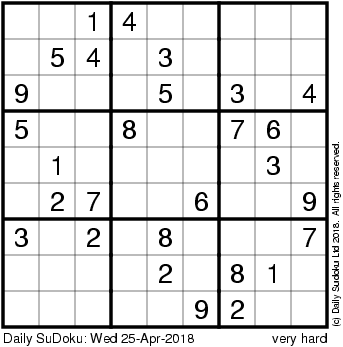 solution: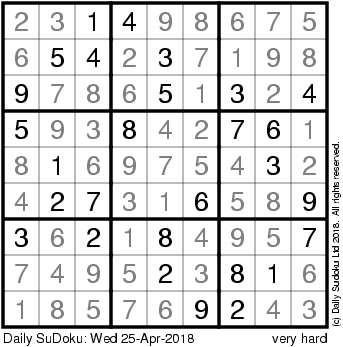 QUOTE
CLEVER
DISCLAIMER: i have not tried this method but i believe everything i see on the internet (NOT)
EYE OPENER
Mind-Blowing Comparisons Between Old and New Technology (Part 2)