DIANE'S CORNER ...

Celebrate Save the Elephant Day
They might be wildlife icons, but, sadly, elephants are in crisis. Save The Elephant Day is a chance to show our love and support for these much-loved giants and raise awareness of the threats to their future in both Africa and Asia, ranging from ivory poachers and traffickers to loss of habitat.
Also known as World Elephant Day, the occasion was founded by the Elephant Reintroduction Foundation, based in Thailand, working together with Canadian film-maker Patricia Sims. The launch of this international initiative in 2012 saw the release of the documentary film 'Return to the Forest', narrated by Star Trek legend William Shatner.
The ideal way to mark the day is to donate to a charity helping elephants or organize an event in aid of these beautiful but threatened beasts. You could also watch a wildlife film about elephants or sign a petition to raise awareness.
Word of the Day
Definition:

(verb) Pause or hold back in uncertainty or unwillingness.

Synonyms:
hesitate, waver
Usage:

The mayoral candidate waffled on his position regarding abortion and gay rights.
Idiom of the Day
—

Acting too quickly and without due diligence, focus, and attention to detail will result in avoidable mistakes and thus require even more time to complete the task satisfactorily. (The logic of the phrase is essentially "too much haste results in less overall speed.") Primarily heard in UK.
History
Sir John Franklin (1786)
Franklin was a British Royal Navy officer and Arctic explorer who also served as governor of Tasmania. He is best remembered for presiding over a doomed expedition in the 1840s to chart the Northwest Passage through the Canadian Arctic. He and his crew fell prey to a host of ills, including starvation, disease, and lead poisoning. Of the entire expedition of nearly 130 men, not one is known to have survived.
Sechseläuten
This colorful springtime festival in
Zurich
, Switzerland, ushers in spring by exploding the
Böögg
("snowman"), the symbol of winter.
Sechseläuten
means the "six-o'clock ringing." On Monday, members of the
guilds
parade through the city in medieval costumes, accompanied by bands. Everyone converges at six that evening; the bells ring, groups on horseback gallop around the Böögg (which is stuffed with cotton wadding and firecrackers) to the music of a hunting march, and then the Böögg explodes and burns. Torchlight parades go on into the night, and feasts are held at guild halls.
These hummingbirds aim their singing tail feathers to wow mates
There's more subtlety than humans have realized in dropping out of the sky so fast your tail feathers sing. Male Costa's hummingbirds in western North America are masters of the tail-screaming courtship plunge. Acoustic cameras recorded these repeated stunts and ...
READ MORE:
These hummingbirds aim their singing tail feathers to wow mates
1705 - Queen Anne of England knighted Isaac Newton.
1900 - The first book of postage stamps was issued. The two-cent stamps were available in books of 12, 24 and 48 stamps.
1905 - Andrew Carnegie donated $10,000,000 of personal money to set up the Carnegie Foundation for the Advancement of Teaching.
1922 - Annie Oakley shot 100 clay targets in a row, to set a women's record.
1940 - The first no-hit, no-run game to be thrown on an opening day of the major league baseball season was earned by Bob Feller. The Cleveland Indians beat the Chicago White Sox 1-0.
1947 - The Zoomar lens, invented by Dr. Frank Back, was demonstrated in New York City. It was the first lens to exhibit zooming effects.
1953 - The British royal yacht
Britannia
was launched.
1962 - Walter Cronkite began anchoring "The CBS Evening News".
1972 - Two giants pandas arrived in the
U.S.
from China.
DAILY SQU-EEK
If You Were Born Today, April 16:
While you yearn for security and stability, you are easily bored with routines and can get antsy if you don't have freedom of movement. This can make you somewhat difficult to please at times! You can be quite indecisive in love, and in long-term setups you'll need to vary the routine frequently in order to keep your interest levels high. Dynamic and spirited, you have a kooky sense of humor and your interests (as well as talents) are many. Famous people born today:
1867
Wilbur Wright
, American
aviator
(Wright Brothers), born in Millville, Indiana (d. 1912)
1918
Spike Milligan
, Irish-British actor and
comedian
(The Goon Show, 3 Musketeers), born in Ahmednagar, India (d. 2002)
1921 Peter Ustinov, British actor, author, journalist, comedian and broadcaster (Death on Nile, Logan's Run, Billy Budd), born in London, England (d. 2004)
1924 Henry Mancini, composer/conductor (Pink Panther), born in Cleveland, Ohio
1947 Kareem Abdul-Jabbar, [Lew Alcindor], NBA center (Mil Bucks, LA Lakers), born in NYC, New York
READERS INFO
1.
2003 -
Michael Jordan – Last NBA Game on this day in 2003.
Viva Las Vegas Rockabilly Weekend 2018
Apr 19-22, 2018 | Las Vegas, NV
Orleans Hotel & Casino
|
4500 W Tropicana Ave
The Viva Las Vegas Rockabilly Weekend is an annual event that brings together around 20,000 fans of rock 'n' roll from around the world. Viva Las Vegas puts on the largest pre-1960s era car show in North America and also features burlesque shows, tattoo workshops, pool parties and a fashion show. Whether you're a hot rod aficionado, pelvis-shakin' Elvis impersonator or just looking to party in Vegas, this is the festival for you!
further information:
Viva Las Vegas: home
3.
Vintage Market Days 2018
Apr 19-21, 2018 | St Louis, MO
Chesterfield Mall
|
291 Chesterfield Center
Vintage Market Days is THE place to find original art, antiques, vintage clothing, handmade treasures, seasonal plantings and baked goods in Central Denver. Held several times a year in various communities, this three-day event is an opportunity to discover and support the talents, treasures and passions of local vendors.
further information:
Home
4.
Fusebox Festival 2018
Apr 18-22, 2018 | Austin, TX
Austin's Fusebox Festival is a celebration of ideas and provides a supportive space to experiment and play. Considered a "hybrid" arts festival, Fusebox brings together any and all artistic media, from film and music to theater, dance and literature. The festival takes place over twelve days at venues across Austin. Artists from all over the country and in all disciplines gather to show off their risk-taking masterpieces and engage guests in groundbreaking visual art experiences.
further information:
FuseboxFestival
Pictures of the day
The
Eurasian blue tit
(
Cyanistes caeruleus
) is a small
passerine
bird in the
tit
family. Easily recognisable by its blue and yellow plumage and small size, the species is a widespread and common resident breeder throughout temperate and subarctic Europe and western Asia. It feeds primarily on insects and spiders, but may consume seeds and other vegetable-based foods outside of the breeding season.
Worship – F. Dilek Uyar
This photo was taken in Konya. Willing Dervish in an historical place of Sille KonyaTurkey. The 'dance' of the Whirling Dervishes is called Sema and is a symbol of the Mevlevi culture. According to Mevlana's teachings, human beings are born twice, once of their mothers and the second time of their own bodies.
knit
thanks, Heide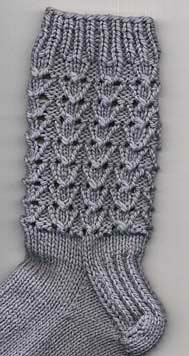 knit
thanks, Rae
knit
Snuggle Buddies Toy Trio
knit
knit
thanks, Gabby
crochet
crochet
The Ropey Rainbow Basket
crochet
crochet
RECIPE
thanks, Shelley
CROCKPOT RECIPE
SWEETS
thanks, Tina
ADULT COLORING
CRAFTS
thanks, Helen
CHILDREN'S CORNER
... dot to dot
PUZZLE
right picture, wrong label
Butterfly Fish Purple Jigsaw Puzzle
WORD SEARCH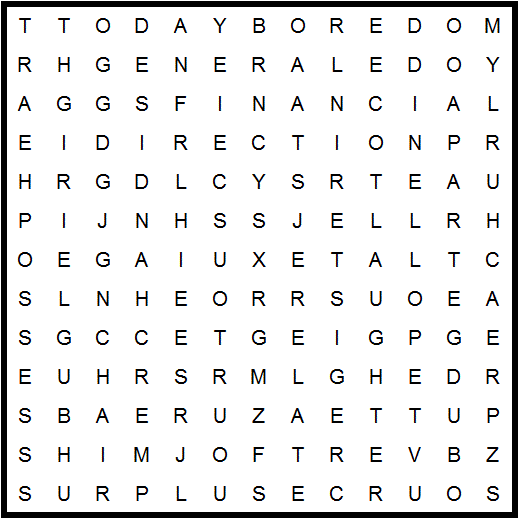 apart
azure

boredom
budget
bugle

chair
change
churl
dent
direction

financial

general
glee
going
heart
higher

issue

latex
laughter

merchandise
pelt
pier
pollen
possess
preach

register
relate
right
share
shim
slight
source
street
such
surplus

tear
today
yodel
SUDOKU
... very hard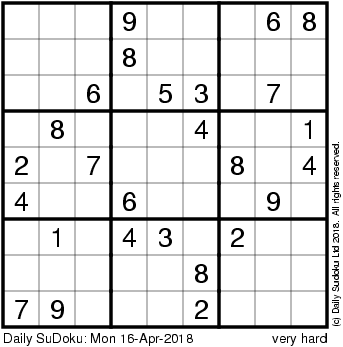 solution: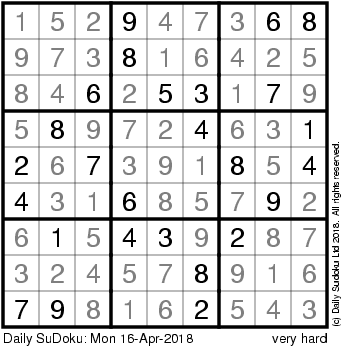 QUOTE
CLEVER
thanks, Elaine
me:
Verdict: smart
Your score: 28
Average score: 18
You are 55.6% smarter than average
you?
EYE OPENER
thanks, Agnes