DIANE'S CORNER ... Celebrate ASL Day
Word of the Day
Definition:

(adjective) Carefully observant or attentive; on the lookout for possible danger.

Synonyms:
open-eyed, vigilant, wakeful
Usage:
I prefer to be good because it is good to be good, rather than because I can't be bad because some argus-eyed old frump won't let me have a chance to be bad.

Idiom of the Day
—

Positive and negative emotions that are experienced simultaneously and are often in conflict with one another.
History
The Battle of Formigny (1450)
One of the first battles in which cannons played a pivotal, if not decisive, role, the Battle of Formigny was a major French victory toward the end of the Hundred Years' War. The English were dealt a significant blow—thousands of troops were killed, injured, or captured—and, as there were no other significant English forces in Normandy, the entire region quickly fell to the French. The battle had raged for several hours before the tides turned in favor of the French.
Bessie Smith (1894)
When Smith was just a teen, she became the protegee of Gertrude "Ma" Rainey, one of the earliest blues singers. After making recordings, she quickly became the favorite singer of the jazz public. The power and somber beauty of her voice, coupled with songs representing every variety of the blues, earned her the title "Empress of the Blues." Numerous critics have regarded her as the greatest of all jazz artists, and her fame increased enormously after her death.
Birthday of Kim Il-Sung
The birthday of the late North Korean leader Kim Il-Sung on April 15, 1912, is marked as a public holiday throughout North Korea (the Democratic People's Republic of Korea). The holiday is known as the Day of the Sun. All over the country, people lay floral wreaths and baskets before the hundreds of statues that commemorate Kim. The main observances take place in the capital city Pyongyang, where officials of numerous organizations and citizens lay flowers at one of the nation's grandest monuments to Kim, located on Mansu Hill. Kim Il-Sung ruled North Korea from 1945 until his death in 1994.
Magnetic Fields Are A Big Predictor Of A Loggerhead Turtle's Genes
What makes a group of animals genetically similar to each other? Traditionally, scientists have thought that animals living near each other are more likely to have things in common genetically. Another explanation is that animals living in similar ...
READ MORE:
Magnetic Fields Are A Big Predictor Of A Loggerhead Turtle's Genes
1817 - The first American school for the deaf was opened in Hartford, CT.
1850 -
The city of San Francisco was incorporated.
1871 - "Wild Bill" Hickok became the marshal of Abilene, Kansas.
1912 -
The ocean liner Titanic sank in the North Atlantic after hitting an iceberg the evening before. 1,517 people died and more than 700 people survived.
1923 - Insulin became generally available for people suffering with diabetes.
1947 -
Jackie Robinson played his first major league baseball game for the Brooklyn Dodgers. Previously he had only appeared in exhibition games.
1967 - The Nancy and Frank Sinatra duet "Somethin' Stupid" hit #1 on the U.S. singles chart. It was the first father and daughter act to hit #1.
1983 - In Urayasu, Chiba, Japan, the Tokyo Disneyland themepark opened.
1989 - Students in Beijing launched a series of pro democracy protests upon the death of former Communist Party leader Hu Yaobang. The protests led to the Tienanmen Square massacre.
1997 - Christopher Reeve received a star on the Hollywood Walk of Fame.
DAILY SQU-EEK
If You Were Born Today, April 15:
You always seek to be fair with others, trying to find a balance. As security-minded as you are, however, you tend to follow your heart in love rather than to listen to your voice of reason, and there are times when you can be extremely impulsive. Your intelligence tends to come more from your perceptiveness and innate understanding of the world around you than through studies. Famous people born today:
1452
Leonardo da Vinci
, Italian
painter
, sculptor,
scientist
and visionary, born in Vinci, Florence, Italy (d. 1519)
READERS INFO
1.
INTERESTING FACTS
thanks, Helen
Mickey Mouse
is known as "Topolino" in Italy.
2.
MAGAZINE SUNDAY
Pictures of the day
Old Woman Frying Eggs
is a
genre painting
by
Diego Velázquez
. Its date of production is not definitively known, but is thought to be have been completed around 1618, before his definitive move from
Seville
to
Madrid
in 1623. Velázquez frequently used working-class characters in early paintings like this one, in many cases using his family as models; the old woman here also appears in his
Christ in the House of Martha and Mary
(1618). The painting is in the
National Gallery of Scotland
in
Edinburgh
.
knit
thanks, Amber
knit
knit
knit
knit
crochet
thanks, Phyllis
crochet
crochet
crochet
crochet
RECIPE
CROCKPOT RECIPE
SWEETS
thanks, Abby
ADULT COLORING
CRAFTS
thanks, Kathy
CHILDREN'S CORNER
... Mother's Day
thanks, Lucy
PUZZLE
right picture, wrong label
Butterfly Fish Purple Jigsaw Puzzle
WORD SEARCH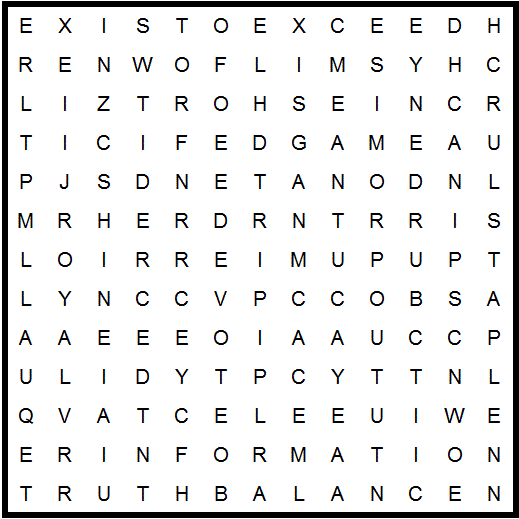 actual

balance
burden
buyer

cape
credit
curd
deficit
devote
donate

elect
encounter
equal
exceed
exist

flimsy
game

indication
information

lurch

meant
money

nags
owner

pout
price
promise

receive
repay
royal
service
shine
short
spinach
staple

tins
trade
trip
truth
SUDOKU
... mediium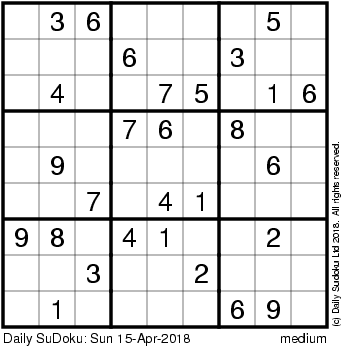 solution: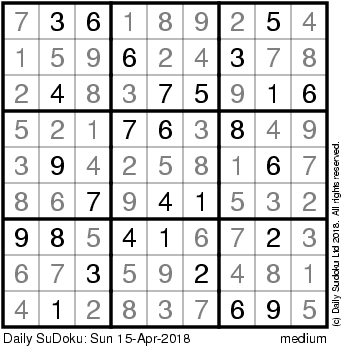 QUOTE
CLEVER
EYE OPENER