DIANE'S CORNER ... Celebrate Licorice Day
Word of the Day
Definition:

(noun) Soft decayed area in a tooth; progressive decay can lead to the death of a tooth.

Synonyms:
tooth decay, cavity
Usage:

Failure to properly care for one's teeth can lead to the development of painful caries.
Idiom of the Day
—

The most important, basic, or fundamental essence or element(s) of an issue, problem, or matter at hand.
History
Canter & Siegel Post the First Commercial Mass Usenet Spam (1994)
Spam is now a ubiquitous part of the Internet, but that was not always the case. Early in the Internet age, two enterprising immigration lawyers—Laurence Canter and Martha Siegel—opened the floodgates of unwanted online commercial solicitation when they posted an ad for their services on thousands of Usenet newsgroups. Though not the first Usenet spam, the "Green Card Lottery" notice was the first to be commercial in nature and ushered in the modern era of Internet spam.
Edward de Vere, 17th Earl of Oxford (1550)
A brilliantly gifted linguist and one of the most dashing figures of his time, Oxford was also reckless, hot-tempered, and disastrously spendthrift. He was the patron of an acting company and wrote highly praised poems and plays in his earlier years, though none of the plays are known to have survived. He is considered by some to be the true author of Shakespeare's plays, since his own literary output apparently ceased just before Shakespeare's began.
Halifax Day
Also known as
Halifax Resolves
Day, Halifax Resolutions Day, Halifax Independence Day, or Halifax Resolutions of Independence Day, this is the day on which, in the spring of 1776,
North Carolina
's delegates to the
Second Continental Congress
were given permission to join with representatives from other colonies in declaring their independence from British rule. The Halifax Resolutions helped lay the groundwork for the American Revolution. Halifax Day observances take place in Halifax with reenactments and living history camps.
Brain Injuries Linked With Dementia Risk
A traumatic brain injury (TBI), even a mild one such as a concussion, may raise your risk for dementia, a new study suggests. Researchers analyzed 36 years of data from 2.8 million people and found that those who sustained TBIs were 24 percent more likely ...
READ MORE: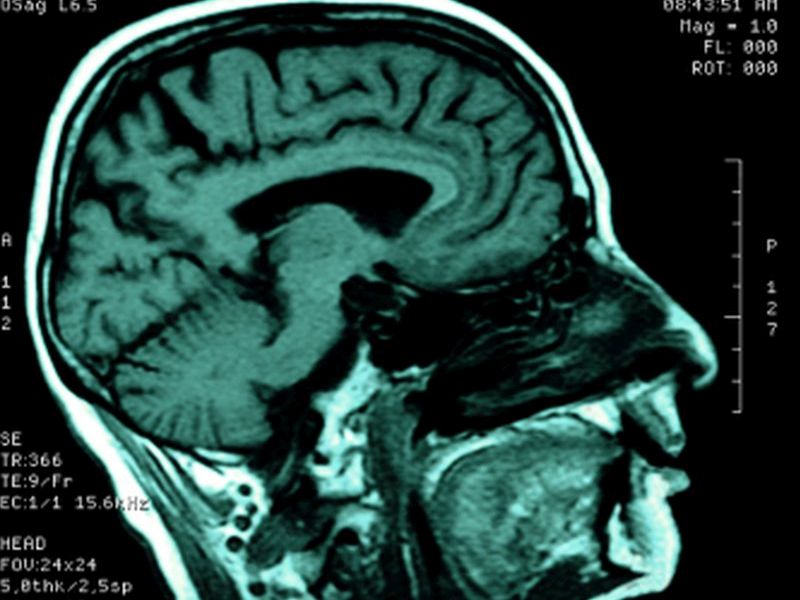 Brain Injuries Linked With Dementia Risk
1606 - England adopted the original Union Jack as its flag.
1799 - Phineas Pratt patented the comb cutting machine.
1877 - A catcher's mask was used in a baseball game for the first time by James Alexander Tyng.
1892 - Voters in Lockport, New York, became the first in the U.S. to use voting machines.
1934 - F. Scott Fitzgerald novel "Tender Is the Night" was first published.
1961 - Soviet Yuri Alexeyevich Gagarin became first man to orbit the Earth.
1969 - Lucy and Snoopy of the comic strip "Peanuts" made the cover of "Saturday Review."
1983 - Harold Washington was elected the first black mayor of Chicago.
1985 - U.S. Senator Jake Garn of Utah became the first senator to fly in space as the shuttle
Discovery
lifted off from Cape Canaveral, FL.
1988 -
Sonny Bono
was elected mayor of Palm Springs,
CA
.
1992 - Disneyland Paris opened in Marne-La-Vallee, France.
2000 - It was announced that
Tony Bennett
would have a selection of his paintings exhibited at a London gallery from May 16 until June 16. The title of the exhibition is "What My Heart Has Seen."
2002 - A first edition version of
Beatrix Potter's "Peter Rabbit"
sold for $64,780 at Sotheby's. A signed first edition of J.R.R. Tolkien's "The Hobbit" sold for $66,630. A copy of "
Harry Potter and the Philosopher's Stone
," signed by J.K. Rowling sold for $16,660. A 250-piece collection of rare works by
Charles Dickens
sold for $512,650.
DAILY SQU-EEK
If You Were Born Today, April 12:
You are a very bright and interesting person. Your thoroughly unique spin on life is generally appreciated by others. You possess a certain amount of poise that earns respect, but you can also be very humorous and playful when the mood grabs you – and in fact, you can be quite moody and sometimes difficult to truly get close to. You are capable of making great sacrifices, and you recover quickly from reversals of fortune. Famous people born today: Tom Clancy, David Letterman, David Cassidy, Herbie Hancock, Tiny Tim.
READERS INFO
1.
Legare Farms Battle of Charleston Reenactment 2018
Apr 14-15, 2018 | Johns Island, SC
Legare Farms
|
2620 Hanscombe Point Rd
Don't let Chucktown's sizzling shrimp n' grits pull you away from the city's rich history. You're about to witness an exhilarating reenactment of the Battle of Charleston courtesy of the 7th SC Infantry. This action-packed show gives you a taste of the American Revolutionary War with men dressed head to toe in military uniform of the time.
further information:
Battle of Charleston Re-enactment
2.
Columbia River Cowboy Gathering & Music Festival 2018
Apr 13-15, 2018 | Kennewick, WA
Benton County Fairgrounds
|
1500 S Oak St
The Western lifestyle is still kicking up dust in the Tri-Cities thanks to the Columbia River Cowboy Gathering & Music Festival. Don your best Western get-up and get a kick out of the most captivating cowboy stories from a lineup of country musicians, poets and many other entertainers. If home isn't calling your name at the end of the night, then you can camp out on the Fairgrounds underneath the stars without hassle.
further information:
Columbia River Cowboy Gathering ………………. And Music Festival | Cowboy Gathering, Cowboy Music, Cowboy Poetry
3.
Greenville PirateFest 2018
Apr 13-14, 2018 | Greenville, NC
Along Evans Street from 1st to 5th Streets
|
Evans St & E 3rd St
Drooling swashbucklers from East Carolina University are taking control of the Tar Heel State. PirateFest is a chaotic madhouse where students, families and children can don ragged pirate outfits and participate in loads of rambunctious activities. With multiple stages of live music, pirate-themed inflatables, thrilling carnival rides and tons of delicious cocktails from the grog garden, you'll discover the life of a pirate is far more adventurous than that of a student.
further information:
piratefest
Pictures of the day
Woman with a Parasol - Madame Monet and Her Son
is an oil-on-canvas painting by
Claude Monet
from 1875. The
Impressionist
work depicts his wife
Camille
and their son
Jean
during a stroll on a windy summer's day in
Argenteuil
. It has been held by the
National Gallery of Art
in
Washington, D.C.
, since 1983.
Bridging Generation – Jobit George
knit
knit
knit
knit
knit
crochet
crochet
crochet
crochet
crochet
RECIPE
thanks, Shelley
CROCKPOT RECIPE
thanks, Jane
SWEETS
thanks, Winnie
ADULT COLORING
CRAFTS
thanks, Hazel
Give plain wicker bowls and plates a serious upgrade with some simple stitches.
CHILDREN'S CORNER
... Mother's Day
PUZZLE
correct picture, wrongly labeled
Butterfly Fish Purple Jigsaw Puzzle
WORD SEARCH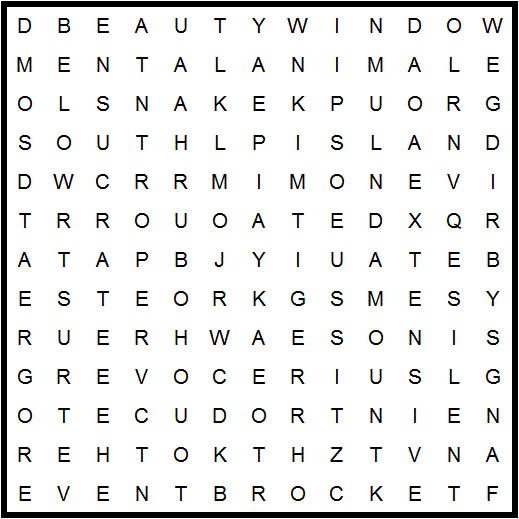 amount
animal

beauty
beer
below
bridge

cobra
crate
cute
destroy
event
extensive

fangs

gore
great
group

heard
introduce
island

major
mental
mutilate

nard
node
nose
other
power
pumpkin

recover
report
rocket

silent
slit
snake
south
tiger
tissue
trio
trod
trust

venom

window
SUDOKU
... hard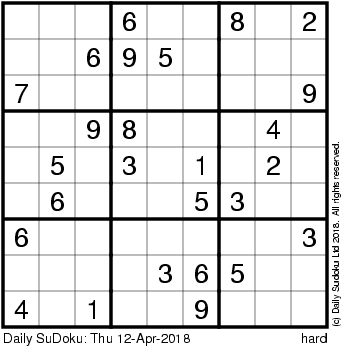 solution: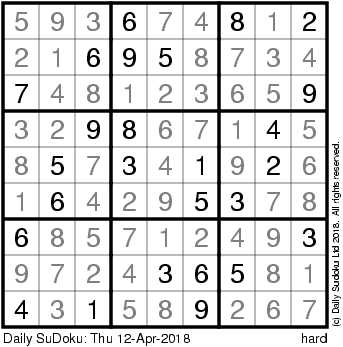 QUOTE
CLEVER
EYE OPENER
SOME OF THE WORLD'S MOST BEAUTIFUL PLACES