DIANE'S CORNER ... Celebrate Sibling Day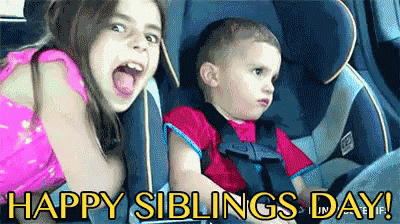 Word of the Day
Definition:

(adjective) Characterized by liveliness and lightheartedness.

Synonyms:
perky, buoyant
Usage:

You're very chirpy today-have you won the lottery or something?
Idiom of the Day
—

humorous. An expression of concurrence, agreement, or willingness to participate in addition to others. Said after someone has said "me too" (i.e., "me as well"), thus creating a pun of "too" and "two."
History
Rudolf Vrba and Alfréd Wetzler Escape from Auschwitz-Birkenau (1944)
By 1944, transports were arriving daily at Auschwitz, carrying thousands of Jews destined for the gas chambers and crematoria. Prisoners Rudolf Vrba and Alfréd Wetzler knew that someone had to warn the Jews about what was happening to their deported brethren and alert the world to the atrocities being committed, so they mounted a daring escape and made their way to Slovakia, where they presented a detailed report on the concentration camp to Jewish officials.
Frances Perkins (1880)
Though Perkins was already extraordinarily accomplished by the time she was appointed US Secretary of Labor under President Franklin D. Roosevelt in 1933, the decision to appoint a woman to the cabinet was bitterly criticized by business and political leaders. In her unusually long 12-year term, Perkins advocated reforms such as a minimum wage, a maximum workweek, and unemployment compensation. She helped develop the Social Security Act of 1935.
Salvation Army Founders Day
April 10 is the day on which
William Booth
(1829-1912), founder of the international religious and charitable movement known as
The Salvation Army
, was born in
Nottingham
, England. With the help of his wife, Catherine, he established the East London Revival Society, which soon became known as the Christian Mission and later The Salvation Army. Although Booth's birthday is observed to varying degrees at Salvation Army outposts around the world, a major celebration was held on the organization's centennial in 1965.
We Finally Know How Birds Can See Earth's Magnetic Field
Earth's magnetic field plays a vital role in everything from animal migration to protecting the Earth from the Sun's harsh solar wind. Now, a recent study finally sheds light on how some birds visually see Earth's magnetic field. Birds use Earth's ...
READ MORE:
We Finally Know How Birds Can See Earth's Magnetic Field
1825 - The first hotel opened in Hawaii.
1849 - Walter Hunt patented the safety pin. He sold the rights for $100.
1866 - The American Society for Prevention of Cruelty to Animals (ASPCA) was incorporated.
1912 - The Titanic set sail from Southampton, England.
1925 - F. Scott Fitzgerald published "The Great Gatsby" for the first time.
1953 - Warner Bros. released "House of Wax." It was the first 3-D movie to be released by a major Hollywood studio.
1958 -
Bobby Darin
recorded "Splish Splash."
1961 - Gary Player of South Africa became the first foreign golfer to win the Masters Golf Tournament in Augusta, Georgia.
1971 -
John Denver
's "Take Me Home Country Roads" hit the charts. It was his first appearance on the charts.
1972 -
Isaac Hayes
won an Oscar for the Best Music, Original Song award for the song "Shaft".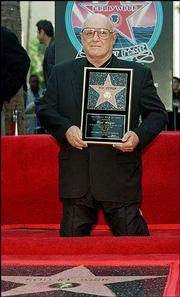 1997 - Rod Steiger received a star on the Hollywood Walk of Fame.
2001 - Jane Swift took office as the first female governor of Massachusetts. She succeeded Paul Cellucci, who had resigned to become the U.S. ambassador to Canada.
DAILY SQU-EEK
READERS INFO
1.
2.
Wizard World Comic Con 2018
Apr 13-15, 2018 | Portland, OR
Wizard World Comic Con is a fan convention celebrating pop and comic culture across the United States with a whole host of attractions and entertainment geared towards all pop culture enthusiasts. Visitors don their most elaborate costumes and gather for a weekend of movie screenings, artist and celebrity Q&A panels, costume contests, a Masquerade Ball, autograph sessions and more. There are also numerous vendors selling comic books, original art, collectibles and memorabilia from your favorite franchises and genres.
further information:
Wizard World Comic Con Portland, Oregon April 13-15, 2018
3.
Newman University Literary Festival 2018
Apr 12-14, 2018 | Wichita, KS
Newman University
|
3100 McCormick St
The Newman University Literary Festival in Wichita, Kansas, is a free celebration of literature that features a different topic each year for its jam-packed lineup of events. The festival offers various receptions, readings, workshops, panel discussions, keynote speakers and film screenings and often showcases theatrical productions as well. The annual event has covered a diverse range of subject matter from Shakespeare through the ages to Science and Literature to Zombies.
further information:
Narrow Template
4.
O, Miami Poetry Festival 2018
Apr 1-30, 2018 | Miami, FL
The O, Miami Poetry Festival is a city-wide event that promotes the appreciation and overall appropriation of poetry as an art form. The festival began as an attempt to revitalize public interest in poetry and create new platforms on which to present the work of established as well as unknown poets. Festivalgoers and Miami residents can rediscover poetry in a fun an accessible environment that offers public projections of poetry, live readings and poetry karaoke, where attendees can perform the works of literary legends such as Shakespeare.
further information:
O, Miami Poetry Festival
Picture of the day
Snidely Whiplash
, an example of a stereotypical villain. A
villain
is a
bad
person, especially in
fiction
. Villains are the
fictional characters
, or perhaps fictionalized characters, in
drama
and
melodrama
who work to thwart the plans of the
hero
. There are many villain
stereotypes
. In the era before sound in
motion pictures
villains had to appear very "visually" sinister, and thus many villain stereotypes were born.
Rio de Janeiro, Brazil

knit
thanks, Rae
knit
knit
knit
knit
crochet
thanks, Lois
crochet
, translate
thanks, Bertha
crochet
crochet
crochet
CROCKPOT RECIPE
SWEETS
thanks, Shelley
ADULT COLORING
thanks, Kay
CHILDREN'S CORNER
... crossword puzzle (answer below)
PUZZLE
right picture, wrong label
Butterfly Fish Purple Jigsaw Puzzle
WORD SEARCH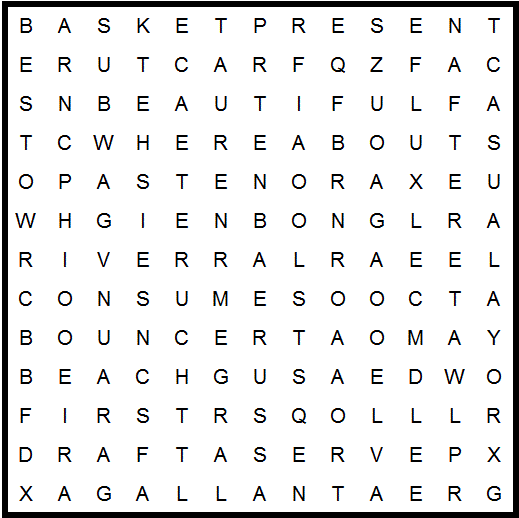 after
ales
assure

basket
beach
beautiful
bestow
blood
bone
bounce
canoe
casual
coast
consume
coos
cure

draft

first
fracture
gallant
great

heel

large
lass
later

moat
moron
neigh

paste
pleasant
present

river
roam
royal
serve
star

target
tribal

water
whereabouts
SUDOKU
... hard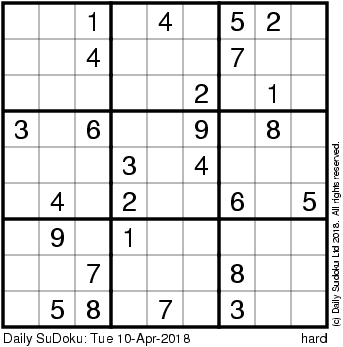 solution: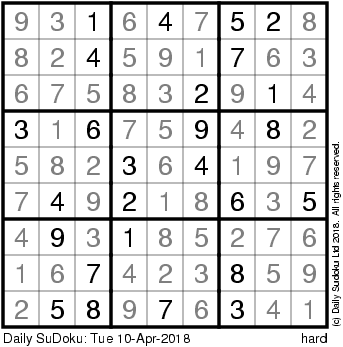 QUOTE
CLEVER
How Well Do You Know 1960s Slang?
EYE OPENER
New Uses for Aluminum Foil