DIANE'S CORNER ... Celebrate Ride the Wind Day
Word of the Day
Definition:
(noun) One who sells fruit, vegetables, fish, or other goods from a cart, barrow, or stand in the streets.
Synonyms:
barrow-man
Usage:
Too far, in fancy, above the rest of mankind to trouble about their petty distinctions, he is equally at home with duke or costermonger.
History
| Eleftherios Venizelos (1864) | |
| --- | --- |

Often called "the maker of modern Greece," Venizelos was a Greek revolutionary who became a prominent statesman. After leading an assembly to declare the union of Crete with Greece in 1905, he went to Athens and won an extraordinary popular following. During his first term as Greek premier, he completed the revision of the constitution and led Greece through the Balkan Wars, in which its territory and population were doubled.
Vulcan was the ancient Roman god of volcanic or destructive fire. The Vulcanalia, or festival in honor of Vulcan, was held on August 23, right at the time of year when forest fires might be expected and when the stored grain was in danger of burning. For this reason, Vulcan's cult was very prominent at Ostia, where Rome's grain was stored. At the Vulcanalia, which was observed in Egypt, in Athens, and in Rome, the priest or flamen Volcanis performed a sacrifice, and the heads of families burned small fish they had caught in the Tiber River.
| Gray Wolf Pack Spotted in California's Cascades | |
| --- | --- |

On a Northern California hiking trail near the Cascades' Mount Shasta, two all-black adult wolves and five 4-month-old pups have been captured on film. It's the first time in modern history that a gray wolf pack has been seen in the state since its population was hunted to extinction nearly a century ago.
READ MORE:
1838 - The first class graduated from Mount Holyoke Female Seminary in South Hadley,
MA
. It was one of the first colleges for women.
1902 - Fannie Merritt Farmer opened her cooking school, Miss Farmer's School of Cookery, in Boston,
MA
.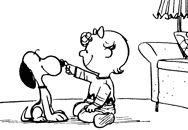 1959 - In the Peanuts comic strip, Sally debuted as an infant.
2000 - Richard Hatch was revealed as the winning castaway on CBS' "Survivor." Hatch won $1,000,000 for his stay on the island of Pulau Tiga in the South China Sea.
DAILY SQU-EEK
If You Were Born Today,
August 23
Your mind is sharp and you love to talk! You may grow into this quality–beginning life as a quiet child and, over the years, you discover your voice. An interesting conversationalist, you are appreciated for both your sense of humor and sense of fun. Your creativity is strong, although you are often more of an "idea person". You believe in your dreams, and you are more than willing to put effort into materializing them. In love, you easily attract others to you, but you can experience your share of ups and downs in your relationships. Part of the reason for this is a strong idealistic streak. You are generous and warm-hearted with your lovers, and you are willing to bend over backwards for them. However, your expectations in love may be high. Famous people born today: Barbara Eden, Gene Kelly, River Phoenix, Shelley Long, Kobe Bryant, Ray Park, Scott Kaan, Rick Springfield.
Picture of the day

Spanish rider Maikel Melero at an exhibition in

Jarama Circuit

, performing the "Rock Solid" trick.

Freestyle Motocross

is a variation on the sport of

motocross

in which motorcycle riders attempt to impress judges with jumps and

stunts

. Riders may either perform routines of a set duration or a number of tricks in one jump, and then are scored on a scale of 100.
Well, Hello There
"It was a surreal experience to be in the presence of these magnificent creatures," writes Laura Keene of photographing this seemingly approachable pair of bears in Alaska's Arctic National Wildlife Refuge. Keene says they stood and appeared to wave in greeting when a nearby pair of cubs captured their attention. Polar bears, she says, "congregate on the barrier islands off Kaktovik in northern Alaska every fall to partake of leftovers from Inupiat whaling [activity] before the Beaufort Sea freezes and they move on to hunt seal."
knit
knit
crochet
crochet
crochet
crochet
RECIPE
CROCKPOT RECIPE
stephanie o'dea
CrockPot Applesauce Chicken Recipe
This is a good chicken recipe. Don't be concerned by the name--the chicken doesn't turn into applesauce, it gets cooked in it, but still keeps shape. You should make this.
The Ingredients.
--4 frozen chicken breast halves or thighs (I used 2 of each)

--1 1/2 cups of applesauce
--1 T dried onion flakes, or 1 yellow onion, chopped finely

--1 T apple cider vinegar

--1/4 tsp cinnamon
--1/2 tsp black pepper
--2 cloves garlic, minced
--1/4 tsp red pepper flakes (optional, I used them, and added more to the adult servings)
The Directions.


A 3 or 4 quart

crockpot

is the best size for this, but I did use a 6 quart. If your pot cooks fast, err on the lower end of cooking time.


I decided to up the applesauce a bit from
Amiyrah's

original recipe
and omitted the water. I live life on the edge.


Put the frozen chicken pieces into your

crockpot

. Add the onion (if you are using the dried onion, wait and add it to the applesauce). In a bowl, mix the applesauce, vinegar, garlic, and spices together. Pour on top of the chicken.


Cover and cook on low for 5-7 hours, or on high for 3-4.
Serve with rice or

quinoa

. I used a butternut squash risotto package I had, and then kicked myself because it was the same color as the chicken. I am never going to be a food stylist.


The Verdict.
The kids ate this! And liked it! And said I was the best mother ever and that I should make this every single night from now on.
and it had nothing to do with the long lecture about wasting food and starving people. nothing at all.
CRAFT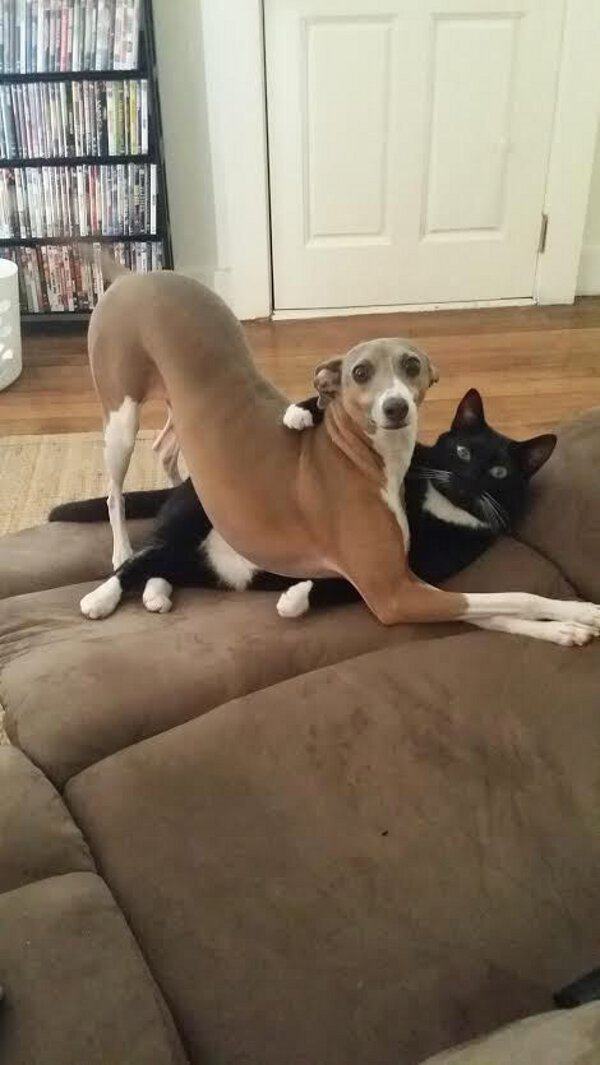 CHILDREN'S CORNER
... craft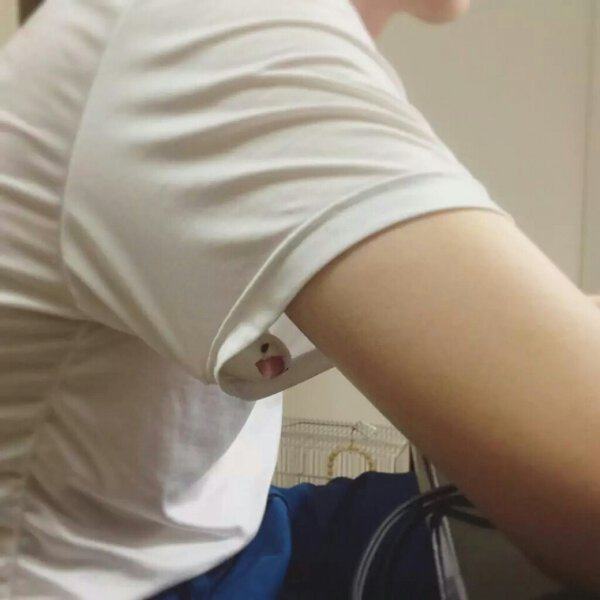 PUZZLE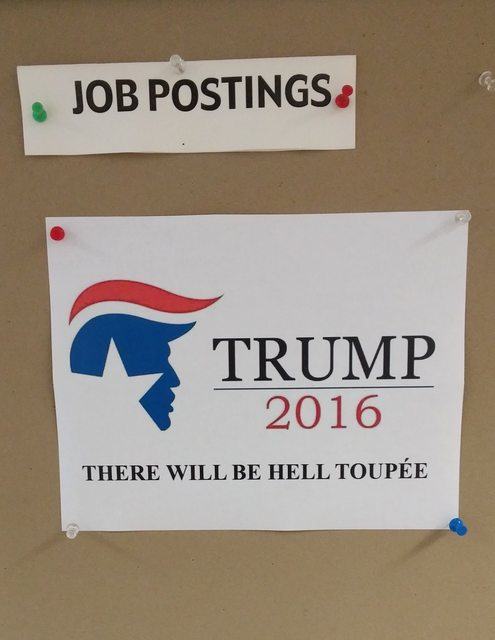 "Good Morning" in
Vietnamese (Vietnam)
-
Chào
buổi sáng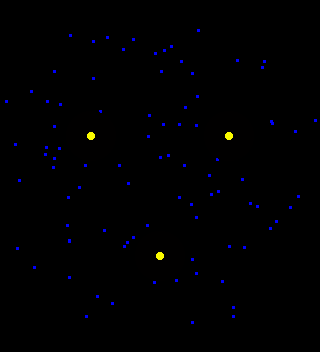 QUOTE
CLEVER
i'm an owl. you?
EYE OPENER
Acts of Kindness (21-40 out of 105)
21. Just so he could encourage him and help him finish.
22. Even snapping turtles need help sometimes.
23. A brave police officer handcuffed himself to a woman who was trying to commit suicide, saving her life.
24. This 82 year-old barber brings clippers to the park to give people a shave.
25. He only charges one hug for a haircut.
26. Cameron Lyle was a track star.
27. He trained 8 years and loved to compete...
28. But quit before his last competition so he could donate bone marrow to a man with leukemia.
29. This crowd helped a young man in a wheelchair crowd surf.
30. Rugby player Brian O'Driscoll visited his biggest fan in the hospital.
31. A brave man marched out to see to rescue a beached baby dolphin.
32. During Hurricane Sandy, this store owner helped people without power.
33. A good Samaritan helped a couple expecting a baby during Hurricane Sandy.
34. Police officers often go beyond the call of duty...
35. A world-class marathon runner slows down to help a disabled man drink water.
36. A young boy won a massive contest scavenger hunt .
37. Then, he donated his winnings to his little neighbor that was battling Leukemia.
38. A train station full of people push against a train to help rescue someone who fell in the gap.
39. This motorcyclist pulled over to help and elderly woman cross the street.
40. A diamond ring was accidentally dropped into this panhandler's cup, but he made sure to get it back to its owner.