DIANE'S CORNER ... Celebrate Poet's Day
Maya Angelou
Word of the Day
Definition:
(noun) A medicated lozenge used to soothe the throat.
Synonyms:
troche, cough drop
Usage:
She believed that pastilles and lozenges were no better for a sore throat than regular hard candy.
Emily Dickinson
History
| Nat Turner's Slave Rebellion Begins (1831) | |
| --- | --- |

Turner, born into slavery and sold three times as a child, led a slave uprising in Virginia that resulted in the deaths of about 55 white people. A deeply religious man, he experienced visions he interpreted as divine in nature and which convinced him that his mission in life was to lead slaves out of bondage. He and many of his followers were caught and hanged, and many more blacks were killed in retaliation.
| William "Count" Basie (1904) | |
| --- | --- |

Basie was an American jazz pianist and composer who became one of the premier swing bandleaders of his time. After working in dance halls and vaudeville in New York City, Basie moved to Kansas City, a major jazz center, where he formed his own band. Under his leadership, they broadcast from the Reno Club in Kansas City, where a radio announcer dubbed him "Count."
This uniquely American event started in 1980 in Deming, New Mexico. Up to 80 live ducks race for cash prizes in an eight-lane chute. There are races that include politicians' heats and a media heat. Other features include a parade, dances, hot-air balloons, an arts and crafts exhibit, a pageant of people dressed like ducks, and a duck contest in which ducks are dressed like people. Race participants come from several states; spectators now number about 20,000, almost double the population of Deming.
| Scientists Create Vomiting Machine to Study How Norovirus is Transmitted | |
| --- | --- |

Researchers have used animal models, stem cells, and 3-D printing to solve some of science's greatest mysteries. But now, students and professors at North Carolina State University are using a custom-made barfing machine and artificial vomit to study norovirus - one of the biggest public health threats in the country.
READ MORE:
1841 - A patent for venetian blinds was issued to John Hampton.
1888 - The adding machine was patented by William Burroughs.
1912 - Arthur R. Eldred became the first American boy to become an Eagle Scout. It is the highest rank in the Boy Scouts of America.
1965 - The Lovin' Spoonful's "Do You Believe In Magic" was released.
1984 - Victoria Roche, a reserve outfielder, became the first girl to ever compete in a Little League World Series game.
1984 - Clint Eastwood was given a star on the Hollywood Walk of Fame.
DAILY SQU-EEK
If You Were Born Today,
August 21
You have a strong desire to make a difference in life - to carve your own identity and style and to be recognized for these things. You seem to know a little about everything, and your assessment of any given situation is quick and usually accurate. Your mind is sharp, and you are an independent and highly creative thinker. Although different, your ideas are accepted by others overall, as people sense your sincerity. Somewhat rebellious, you don't readily accept labels or restrictions by authority. One of your most valuable traits is your versatility. You bounce back from setbacks, and you learn from them. You may be attracted to people who have an aura of mystery around them, and who tend to have problems to solve. You seek a powerful and even dramatic connection to a partner. Famous people born today: Kenny Rogers, Wilt Chamberlain, Kim Cattrall, Alicia Witt, Hayden Panettiere, Carrie-Anne Moss, Patty McCormack.
Elusive Summit
Photograph by Cory Richards
Blocked by tooth-like spires, author and adventurer Mark Jenkins turns back from the ridge leading to the snowy summit of Hkakabo Razi in Myanmar (Burma), part of the largely unexplored Dandalika Range. Thought to be the tallest mountain in Southeast Asia, Hkakabo remains unmeasured by GPS—a task taken on by a mountaineering team that included Jenkins, photographer Cory Richards, and climber Emily Harrington. For Jenkins, it was a windy and emotional retreat after 41 days of effort and two previous attempts. To go on, the team would've had to spend a night without food, a tent, or sleeping bags. "We'd have lost digits, if not our lives," says Richards.
knit
Robert Frost
crochet
crochet
crochet
William Shakespeare
RECIPE
Pablo Neruda
CROCKPOT RECIPE
stephanie o'dea
Edward Estlin (E E) Cummings
CRAFTS
Langston Hughes
PUZZLE
Walt Whitman
PUZZLE
Robert Burns
QUOTE
Thomas Hardy
NOW YOU'RE COOKING WITH LAVA: THE HOTTEST BBQ YET
Oscar Wilde
CLEVER
John Keats
EYE OPENER
thanks, heide
LIFE
Today, I was jogging along the beach when a woman I had just passed began screaming for help. I turned around to see that her husband had fallen to the ground and appeared unconscious. I ran over and checked his pulse. He had one, but he wasn't breathing. The woman called 911 on her mobile phone while I performed CPR on her husband. Somehow, miraculously, I got him breathing again before the ambulance arrived. And although I have no idea how this couple's story will end, I'm hopeful based on positive remarks from one of the paramedics who said the husband seemed to be in stable condition.
Now I'm sitting here reflecting on the incident and, even more so, on the words the woman repeated over and over through her tears as I was attending to her husband: "It's not his time. Oh please, it's not his time."
And in a backwards way, her words keep echoing in my mind, reminding me that life is fragile and fleeting, and that I need to start allocating my time properly again. Life has been busy lately, and certain things have fallen by the wayside, but it's time to revive and resume the rituals that best serve my well-being and my relationships.
I hope you will join me in…
1. Taking better care of yourself.
You are like a building with stained-glass windows. You always shimmer and shine when the sun is out, but when darkness sets in your true magnificence is revealed only if there is light shining from within you. It's your duty, and yours alone, to keep your inner light shining bright.
So learn to love yourself first, instead of loving the idea of other people loving you. Loving yourself doesn't mean being selfish and narcissistic, or disregarding others. Rather, it means welcoming yourself as the most honored guest in your own heart and mind – a guest worthy of extra care and respect. Whatever you are doing, love yourself for doing it. Whatever you are feeling, love yourself for feeling it. That's a great start.
2. Getting lost in playful exploration.
Sometimes we put too much weight into trying to control every tiny aspect of our lives. Switch gears, relax and ride the path that life takes you sometimes. Try something new, be a bit daring, and explore your curiosity. Letting go a little lets you experience the unexpected.
The greatest joys in life are often the unexpected surprises that you never intended to happen. If you want to get really good at something, let go of the notion of perfection and replace it with the notion of endless playful exploration. We don't stop dreaming and exploring because we grow old; we grow old because we stop dreaming and exploring.
3. Initiating long, intimate conversations with loved ones.
Death is a real challenge of life. It tells us not to waste time. It tells us to make time right now to tell each other that we love each other. It tells us to stop texting and tweeting every second and actually open the floodgates to real, long, heartfelt conversations with the people we love.
Relationships flourish when two people are able to share their innermost feelings and thoughts about themselves and each other. To be fully heard by someone, in raw form, and be adored anyhow, is what true love is. Making time for these deep connections and conversations is worth it.
4. Enjoying peaceful downtime.
You deserve quiet moments away from the daily hustle, in which no problems are confronted, no solutions are explored, and no demands are being made of your time. Schedule time every day to not be busy. At least twice a day, withdraw yourself from the sources of stress that refuse to withdraw from you. Do so for a few minutes and simply be and breathe.
Don't fool yourself; you're not so busy that you can't afford a few minutes of sanity.
5. Reading amazing books.
Books are truly the perfect entertainment: no advertisements, no batteries, hours of delight and education, and low relative cost. What you have to ask yourself is: Why not carry a good book around for those inevitable gaps of wasteful waiting time – five minutes here and ten minutes there? Bring that dead time back to life.
Remember, it's what you read and learn when you don't have to that determines what you will be capable of when you have no other choice.
And of course, if you're struggling with any of these points, know that
you are not alone.
Many of us are right there with you, working hard to feel better, think more clearly, and keep our lives on track by living a life free of unnecessary headaches and heartache.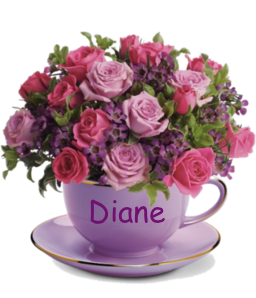 some of the many terrific poets ever!
Elizabeth Barrett Browning
Billy Collins
William Blake
Sylvia Plath
Henry Wadsworth Longfellow
William Wordsworth
Phillis Wheatley
Mark Twain
Louisa May Alcott
Ralph Waldo Emerson
William Butler Yeats
George (Lord) Byron
Lewis Carroll
Alfred Lord Tennyson
Alice Walker
and soooooo many more wonderful poets! HAPPY POET'S DAY