DIANE'S CORNER ... Celebrate More Herbs, Less Salt Day
Eating a healthy, balanced diet is often easier said than done – it takes thought, time and effort to prepare fresh and nutritious food, when less healthy options are often much easier and more convenient!
Word of the Day
Definition:
(noun) A semi-solid mixture of hydrocarbons obtained from petroleum; used in medicinal ointments and for lubrication.
Synonyms:
mineral jelly, petroleum jelly
Usage:
While her friends bought expensive designer lip balms, she stuck with her grandmother's remedy, a big jar of petrolatum.
History
| Oliver Wendell Holmes, Sr. (1809) | |
| --- | --- |

The father of the US Supreme Court justice of the same name, Holmes was an American physician, poet, and humorist. After beginning his medical career as a general practitioner, he shifted to the academic field and became dean of the Harvard medical school. However, he is perhaps best known for the poem that won him national acclaim—"Old Ironsides," a protest against the scrapping of the USS Constitution, which helped save the ship
| Mobile-Phone Throwing World Championship | |
| --- | --- |

The Mobile-Phone Throwing World Championship takes place in August in Savonlinna, Finland. The light-hearted event offers several categories for men, women, and teams: original, which is based on distance; freestyle, based on distance, style, aesthetics, and creativity; and juniors, which is limited to children 12 years old and under. First-place winners get a new mobile phone. Since the inaugural competition in 2000, several European countries—including Norway, Switzerland, and Germany—have introduced their own national championships.
| Could this Ancient Complex be the Lost Palace of Sparta? | |
| --- | --- |

More than 150 archeological excavations have taken place in Greece so far this year, but two recent digs may have just made history of their own. They may have discovered the lost palace of Sparta.
READ MORE:
1886 - In New York City, Chinese Ambassador Li Hung-chang's chef invented chop suey.
1949 - At the University of Illinois, a nuclear device was used for the first time to treat cancer patients
1958 - George Harrison joined the band Quarrymen. John Lennon and
Paul McCartney
were also members.
1967 - The final episode of "The Fugitive" aired.
1971 - Hank Aaron became the first baseball player in the National League to hit 100 or more runs in each of 11 seasons.
1983 - The anchor of the
USS Monitor
, from the
U.S.
Civil War, was retrieved by divers.
1986 - The former "American Bandstand" studio was placed on the National Register of Historic Places. The studio is in Philadelphia,
PA
.
DAILY SQU-EEK
If You Were Born Today,
August 29
You are passionate and ardent, and you work hard towards success in life. A natural leader, your charisma attracts others. You are success-oriented, but your warmth keeps you from becoming hardened or overly practical. You are seeking emotional fulfillment in life, and you enjoy starting new projects that you may not always follow through to completion. Optimistic and straightforward, you don't readily beat around the bush, and others usually find your manner charming rather than abrupt. You are typically very willing to work for reforms that better people's quality of living and open people's minds to progress. You stand by your convictions and humanitarian ideals. Bringing inspiration and uniqueness to whatever work you do, you enjoy making people see things in new ways. You are attracted to busy, hard-working people like yourself. It is relatively easy for you to mix business and pleasure, and you are more than willing to work on relationships. You tend to thrive in partnerships. Famous people born today: Michael Jackson, Ingrid Bergman, Elliott Gould, Lea Michele, Carla Gugino, Liam Payne, Rebecca De Mornay.
Picture of the day

A female

impala

(

Aepyceros melampus

) photographed at

Mikumi National Park

, Tanzania. These medium-sized

African antelopes

inhabit savanna grasslands and woodlands close to water sources, feeding on grasses,

forbs

,

monocots

,

dicots

and foliage. They are fast runners and known for their leaping ability, reaching heights up to 3 m (10 ft).
Painted Pink
Sunset surrounds the late 19th-century Rattray Head lighthouse in Aberdeenshire, Scotland. Grant Glendinning captured the dusk's changing light with a long exposure and a neutral density and polarizing filter attached to a wide-angle lens.
knit
knit (for all those plastic bags)
knit
knit
knit
, vintage
crochet
crochet
crochet
crochet
RECIPE
CROCKPOT RECIPE
stephanie o'dea
CRAFT
Paper Clip Puppets
joel
CHILDREN'S CORNER
... craft
Cardboard Tube Bird Feeders
Supplies
Bird Seed
Cardboard Tubes
Suet, Almond Butter, Sunflower Seed Butter or other edible material
Instructions
Slather the Almond Butter or other material on the cardboard tubes.
Roll the tube in the birdseed.
Slip on the shrubs or tree branches and watch the birds flock to your yard.
PUZZLE
QUOTE
CLEVER
Did not know that...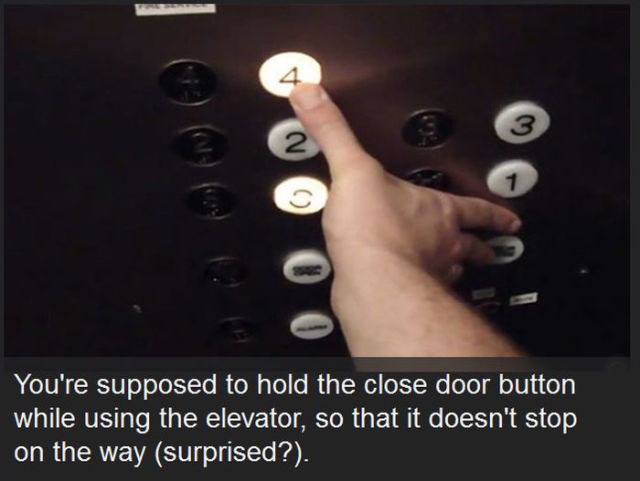 EYE OPENER
Tricky Photos That Will Make You Look Twice