DIANE'S CORNER ... Celebrate Lighthouse Day
If you're the captain of an ocean-faring ship and frequently navigate through heavy fog (or regularly pull the night shift), you'll already no doubt be a huge fan of
Lighthouse Day
. For our less nautical readers, this one's all about shining big, bright lights from peninsulas to help ships, boats and sailors find their way. Good ole' lighthouses, eh?
Word of the Day
Definition:
(noun) A gold coin of the Byzantine Empire; widely circulated in Europe in the Middle Ages.
Synonyms:
solidus
Usage:
The gold coin I found on my archaeology dig turned out to be an authentic bezant.
History
Leakey was a British anthropologist and archaeologist whose work helped establish the course of human evolution in Africa. The son of missionaries, Leakey grew up among the Kikuyu people of Kenya. After attending university in the UK, he returned to E Africa, where he and his wife discovered the first known remains ofHomo habilis, an extinct species of hominin widely regarded as the earliest member of the human genus.
| The Boom in Mini Stomachs, Brains, Breasts, Kidneys and More | |
| --- | --- |

It was an otherwise normal day in November when Madeline Lancaster realized that she had accidentally grown a brain. For weeks, she had been trying to get human embryonic stem cells to form neural rosettes, clusters of cells that can become many different types of neuron. But for some reason her cells refused to stick to the bottom of the culture plate.
READ MORE:
1888 - Theophilus Van Kannel received a patent for the revolving door.
1934 - The
U.S.
Court of Appeals upheld a lower court ruling striking down the government's attempt to ban the controversial James Joyce novel "Ulysses."
1974 - French stuntman Philippe Petit walked a tightrope strung between the twin towers of New York's World Trade Center
1997 - Garth Brooks played a free concert in New York's Central Park.
2003 - In California, Arnold Schwarzenegger announced that he would run for the office of governor.
2003 - Stephen Geppi bought a 1963 G.I. Joe prototype for $200,000.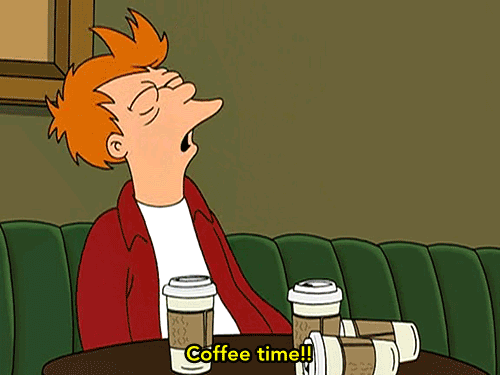 DAILY SQU-EEZ
If You Were Born Today,
August 7
You are a person who is very concerned with balance so that you always aim to be fair. Even so, you are in fact given to excess and at times you can be quite indulgent, as you love all the good things in life. You are charismatic with a friendly, communicative matter but also a highly developed spiritual or imaginative side that others might not always know about. In love you can sometimes be impulsive, as you follow your heart and not always logic, as logical as you are in other areas of life. You might notice that you are more accountable than most when things go wrong. Famous people born today: Mata Hari, David Duchovny, Charlize Theron, Brit Marling, Liam James, Michael Shannon.
Window on Poverty
Amid the haze of toxic fumes from burning garbage, in an atmosphere filled with the overpowering stench of rotting waste and surrounded by millions of restless flies flitting ceaselessly, a young garbage scavenger from a swarm of Cambodia's most destitute people fights to survive, writes Yap Kh. They search, Kh says, for scraps of recyclables in newly dumped loads of rubbish. "Covered in filthy rags, they were scruffy, sickly, and sad. They earned 4,000 riel ($1) a day—if they were lucky."
knit
knit
knit
knit
crochet
crochet
crochet
RECIPE
CROCKPOT RECIPE
stephanie o'dea
CRAFTS
CHILDREN'S CORNER
...crafts
PUZZLE
QUOTE
"Good Morning" in
Scots (Scotland) - Guid mornin
CLEVER
EYE OPENER
Incredible Historical Moments In Photographs
earth porm