DIANE'S CORNER ... Celebrate Friendship Day
Friendship day was originally founded by Hallmark in 1919. It was intended to be a day for people to celebrate their friendship by sending each other cards, but by 1940 the market had dried up, and eventually it died out completely. However, in 1998 Winnie the Pooh was named the world's Ambassador of Friendship at the United Nations (believe it or not!), and in April 2011 the United Nations officially recognized 30th July as International Friendship Day; although most countries celebrate on the first Sunday of August!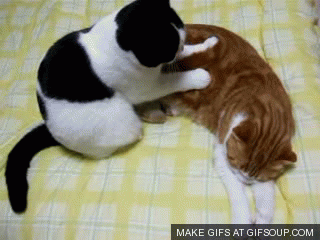 Word of the Day
Definition:
(noun) A top, usually having four lettered sides, that is used to play various games of chance.
Synonyms:
spinning top, whirligig, top
Usage:
The boy was thrilled to get a bright red teetotum for his birthday and spent all summer watching it spin.
History
O'Toole, a classical stage actor, debuted in London in 1956 and has since played a variety of Shakespearean roles. Tall and handsome, he catapulted to stardom in 1962 with his portrayal of British Army officer T. E. Lawrence in the desert epic Lawrence of Arabia. He went on to win praise for performances in films ranging from historical drama to high comedy and, though he never won, has been nominated for an Academy Award eight times.
The Festivals of St. Walter take place in Guimarães, the 12th-century capital ofPortugal. The celebrations, which date back to 1452, include magnificent processions, fireworks, animal fairs, and displays of food and merchandise. Music, ranging from brass bands to modern jazz, can be heard all over the town. During the Sunday night procession known as the Procissão Gualteriana, the image of Saint Walter is carried from the church through the decorated streets of Guimarães while thousands of spectators gather to watch.
| Chimps Denied Legal Personhood Will Be Retired From Research | |
| --- | --- |

Two chimpanzees that inspired an unsuccessful lawsuit to grant them personhood rights will be retired from research at a New York state university.
1776
- Members of the Continental Congress began adding their signatures to the Declaration of Independence.
1791 - Samuel Briggs and his son Samuel Briggs, Jr. received a joint patent for their nail-making machine. They were the first father-son pair to receive a patent.
1887 - Rowell Hodge patented barbed wire.
1892 - Charles A. Wheeler patented the first escalator.
1926 - John Barrymore and Mary Astor starred in the first showing of the Vitaphone System. The system was the combining of picture and sound for movies.
1929 - The classic song "Ain't Misbehavin'" was recorded by Fats Waller.
1962 - Robert Zimmerman legally changed his name to
Bob Dylan
.
1983 - U.S. House of Representatives approved a law that designated the third Monday of January would be a federal holiday in honor of Dr. Martin Luther King, Jr. The law was signed by President Reagon on November 2.
1995 - Peggy Lee gave her final major public performance. George Shearing and Mel Torme also performed at the show at the Hollywood Bowl.
Born 1905
Myrna Loy (born Myrna Adele Williams
in
Helena, Montana
)
(August 2, 1905 – December 14, 1993)
Myrna Loy was a popular actress from the 1930's who starred in the film
The Thin Man (1934). She was named the Queen of Hollywood in 1937.
Although Loy was never nominated for a competitive
Academy Award
,
in
March 1991 she was presented with an
Honorary Academy Award
with the
inscription "In recognition of her extraordinary qualities both on screen and
off, with appreciation for a lifetime's worth of indelible performances".
DAILY SQU-EEZ
If You Were Born Today,
August 2
You are witty, charming, creative, and independent, although you thrive when in partnership and love the security of a long-term relationship. You are especially talented at the art of persuasion. This is a good birthday for entertainers and salespeople, although there is always a need or craving for down time - a simpler life. Your ability to get what you want can lead some of you down the wrong path, but rarely for long, as you are also good-hearted and prefer not to take advantage of others. You are both materially and spiritually inclined and will do what it takes to live as free from restriction and control as possible. Famous people born today: Peter O'Toole, Carrol O'Connor, James Baldwin, Edward Furlong, Mary-Louise Parker.
Moments From Above
"Sophia's favorite game is hide-and-seek," writes Juan Carlos Osorio, who captured this picture of his daughter in Verona, New Jersey. "It was a very cloudy afternoon, but when the sun came up, I saw my wife's shadow next to my daughter [as she asked] her to start counting so she could hide. We had a lot of fun."

knit
crochet
*** FREE until AUG. 31st ***
crochet
crochet
*** FREE until AUG. 31st ***
RECIPE
You have total control over every aspect of making these. Use any kind of juice or flavoring.. any kind of ice pop mold.. any kind of edible flower — just make certain the flowers you use are, in fact, totally edible.
I used tulips and carnations — both of which have
petals
that can be eaten. Just make sure to remove them from the rest of the plant. You don't want to use any flowers that have been exposed to pesticides or other chemicals, so make sure you know how and where they were grown. Other edible flowers include begonias, chrysanthemums, dandelions, day lilies, hibiscus, honeysuckle, marigolds, peonies, and roses. Again, do some research to make sure they're edible — and to confirm which
parts
are edible. There is a good reference site for edible flowers
here
!
1. Once you have your flower petals, give them a nice rinse and put them into your ice pop molds. I didn't have actual ice pop molds, so I used some little cups.
2. Then, pour in your ice pop mix. As a base, I used plain water with a bit of lemon juice, as well as some Stevia drops for sweetness. I then added in a bit of grape juice to some, using varying amounts for an array of shades. For others, I left the grape juice out.
3. Since I used cups for my ice pop molds, I covered them with tinfoil and then stuck a wooden stick in the center of each one. The tinfoil helps the sticks to stay in place. I froze them overnight, and they were ready come morning!
If you have trouble removing the frozen pops from the ice pop mold, you can run the outside under warm water for a few seconds, or simply place on the table in room temperature. They should loosen in no time.
I can not get over how adorable these look. I especially love all of the colors together!
CROCKPOT RECIPE
stephanie o'dea
We had this for dinner last night before heading to the park for a community concert. It was a rather chilly night, and I was glad that we had some hot food in our bellies before heading out.
The Ingredients.
--1-2 pounds beef strips
--1/2 cup broth, white wine, beer, or apple juice. I used chicken broth.
--1 yellow onion, cut in rings
--1 whole head of garlic, peeled
--1/2 t ground black pepper
--1 inch peeled and grated ginger
The Directions.
Spray the inside of your

crockpot

with cooking spray, or put a bit of olive oil in the bottom. Add your meat. Chop up the onion, and peel all of the garlic. Throw that into the pot. Add the ginger and black pepper. Top with whatever liquid you plan on using.
Cover and cook on low for 6-8 hours, depending on how thick of a piece of meat you are using, and whether or not it's frozen. I used fresh beef strips and it cooked VERY quickly on low---it was completely done after 6 hours.
I should have used a smaller

crockpot

. This is a good amount of food for a 4qt. If you are going to use a larger

crockpot

, consider adding a whole cup of liquid.
The Verdict.
I served this over brown rice pasta. I was pleased with how tender the meat was and how the garlic caramelized. I'd make this again, but in a smaller

crockpot

. my 6 qt was much too big for this amount of food.
The meat wasn't spicy, and the kids ate it fine. I didn't offer them any of the garlic or onions.
CHILDREN'S CORNER
...
CRAFTS
How to Make Your Own Scratch Off Tickets
Though scratch-off cards are commonly used for lottery purposes,
they are also used in raffle, fund-raising and other promotional events.
To make a DIY scratch-off card, you can create the card design in
Microsoft Word, print your design on card stock, and place the
s
cratch-off labels on top of the text or images in your design.
Scratch-off labels are very inexpensive and can be purchased on a
variety of websites.
Things You'll Need:
Card stock

Scratch-off labels
1

Go to "Start" and click on "All Programs." Next, click on the "Microsoft Office" folder and launch Microsoft Word.

2

Click on the round Microsoft Office button and select "New." A list of available templates will appear on the left side of the screen.

3

Click on the "Cards" link and select a compatible template for your scratch-off design, such as "Note Cards."

4

Scroll through the list of available template designs and double-click on your preferred template.

5

Type your message inside the text box on the template. Click on the "Insert" tab if you would like to add a digital image to your design. You can insert clip-art or a digital image from your

computer

by clicking on the "Picture" or "Clip Art" icons.

6

Experiment with the style, color and size of your text by clicking on the font options in the toolbar. If you plan to place the small scratch-off label on top of a portion of your text, reduce the text size to 8- or 9-point font. If you are placing a scratch-off label on top of a graphic, reduce the size of the image. You can resize the image by clicking and dragging the corners of the image.

7

Save and print your new scratch-off design.

8

Place the small scratch-off labels on top of your preferred text or graphic. Depending on the size of your scratch-off labels, you may need to experiment with the design in MS Word.
PUZZLE
QUOTE
"Good Morning" in
Romanian (Romania) - Bunã dimineata
CLEVER
EYE OPENER
The Best Photo Entries From The 2015 Sony World Photography Awards
earth porm
Each year the Sony World Photography Awards opens up a competition for photographers all around the globe. And every year the entries are spell bounding, amazing, eye opening, and so much more.
Thousands of hopeful entries are already pouring in for the 2015 competition, some of which will truly blow you away! Here are 15 of the best photos from the open category, which is open to novice, youth, and professionals.
1. Times Are Hard For Dreamers
Malaysian-based photographer Ahmad Zikri Mohamad Zuki captured this photo of a woman suspended in a whirlwind of feathers.
Canadian-based photographer Kyle Breckenridge took this awesome photo of a mother and her cub. They are Spirit Bears, a subspecies of the North American Black Bear that live in parts of British Colombia, Canada.
Romanian photographer Cioplea Vlad says of his photo entry, "This is exactly the moment when Romanian YAK Team is breaking the formation just in front of the public at Bucharest International Air Show. At that moment they look just like they are haunting each other."
Ioulia Chvetsova captured this image, it represents Lathmar Holi Festival, which includes Hindu devotees throwing colors at one another in celebration of spring.
The photographer of this portrait is Arief Siswandhono, and the girl in the picture is her daughter, Fina. Fina was once terrified of cats, but after her parents adopted 2 kittens her life was changed. Fina now considers the cats her best friends.
Arief shares about her photo entry, "In this picture I wanted to show how gracefully they're together in a frame with Leon, one of her babies."
Photographer Gareth Lowndes of New Zealand captured this photo from a chase balloon just as the hot air balloon in the distance began its decent landing on a camel farm.
7. Vigorous Touch Of The Morning
Jubair Bin Iqbal took this photo of a Hindu monk walking through a mango garden ofDinajpur one foggy winter morning.
Photographer Nick Ng from Malaysia took this photo in Kolkata, India where locals gather early in the morning to bathe in the Hooghly River.
9. In A Crowd Of King Penguins
Photographer Lisa Vaz from Portugal captured this image in South Georgia, a small island in the South Atlantic Ocean. On this island adorable penguins live in large groups. She says of her entry, "This image aims to capture and reflect how gracious and colorful wildlife can be even at the ends of the Earth."
German photographer Georg May snapped this gorgeous and mystical photo of a white fallow deer in Eifel National Park, Germany.
Diego Arroyo Mendez of Spain captured this photo of a Hamer man collecting wood in Lower Omo Valley, Ethiopia. With the wood the man planned to build a defensive fence for cattle.
US-based photographer Courtney Colantonio-Ray says of her photo entry, "So much of a portrait relies on the face in a photo. But when it is covered, we can see a whole different side of a person through their movement, their posture and even what we think the expression on their face will be when it is finally uncovered."
Georg May from Germany submitted his photo of a curious Blue Tit bird checking out its reflection in the water.
14. The Trace Of An Ancient Glacier
Miquel Ángel Artús Illana took this photo of the one road that ribbons throughout Denali, a six million acre stretch of wild land. The photo was taken in Autumn to highlight the remarkable landscape and vast array of colors.
15. Orangutan In The Rain
Indonesia-based Photographer Andrew Suryono shares of his magical photo, "I was taking pictures of some Orangutans in Bali and then it started to rain. Just before I put my camera away, I saw this Orangutan took a banana leaf and put it on top on his head to protect himself from the rain!" Without second thought Andrew reached for his DSLR and captured the moment.