DIANE'S CORNER .. Celebrate Black Cat Appreciation Day
Because of superstitious beliefs in some cultures, black cats are sometimes associated with bad luck and, sadly, are more likely to be put to sleep or wait a long time to be adopted from shelters. Black Cat Appreciation Day was launched to show people that a black cat could be the perfect cat for them, and help raise awareness about black cats in general.
If you've been looking for a rescue cat yourself, why not consider a black cat? Not only are the superstitions about them bringing bad luck completely untrue, but you might find a black cat to be a fantastic feline companion for you! On Black Cat Appreciation Day, a fun way to celebrate, if you own a black cat, is to take photos with your pet to share and spread awareness about the day on social media. Children can join in by drawing pictures of black cats.
Word of the Day
Definition:
(noun) A petty, quibbling, unscrupulous lawyer.
Synonyms:
shyster
Usage:
He was by all accounts a pettifogger, and judges dreaded having him appear in their courtrooms.
History
Goldwyn was a Polish-born American film producer. He founded a film company that later merged with others to form Metro-Goldwyn-Mayer (MGM). He produced Wuthering Heights, Guys and Dolls, and Porgy and Bess, among others. In 1946, he received the Irving G. Thalberg Memorial Award. Goldwyn is said to have had an explosive temper that left him with few close friends. He also became known for his "Goldwynisms"—odd sayings like "Include me out."
| Planet Hunters Spot Jupiter Jr., 96 Light Years from Earth | |
| --- | --- |

A team of astronomers came across the latest clue in the quest to unravel how solar systems and their planets evolve. Scientists discovered a Jupiter-like planet circling a very young star similar to the sun about 96 light years from Earth, making it one of the smallest planets beyond our solar system that has been directly imaged.
READ MORE:
1859 - A hot air balloon was used to carry mail for the first time. John Wise left Lafayette, IN, for New York City with 100 letters. He had to land after only 27 miles.
1896 - The Klondike gold rush was set off by George Carmack discovering gold on Rabbit Creek in
Alaska
.
1903 - Joseph Pulitzer donated a million dollars to Columbia University. This started the Pulitzer Prizes in his name.
1939
- "The Wizard of Oz" premiered in New York. Judy Garland became famous for the movie's song "Somewhere Over the Rainbow."
1969 - After three days, the Woodstock Music and Art Fair in New York came to an end.
1977 - Florists Transworld Delivery (FTD) reported that in one day the number of orders for flowers to be delivered to Graceland had surpassed the number for any other event in the company's history.
1998 - Carlos Santana received a star on the Hollywood Walk of Fame.
2002 - In Santa Rosa, CA, the Charles M. Schulz Museum opened to the public.
DAILY SQU-EEK
If You Were Born Today,
August 17
You are a bit of a maverick. Although sensitive, you are not afraid to do your own thing! Personal magnetism and appeal are strong, although you can be quite pushy and manipulative at times when you want your way. You have good people skills when you need them, however, and you are adept at combining business and pleasure. It's just that you are very charming and might get used to having things go your way as a result. Your main challenge in life is to put the past behind you and to avoid letting worries and fear rule your life. You are highly intuitive and imaginative. Very amorous, you live for the excitement of romance. You are very giving in love, and need to make sure you are met halfway or you could become resentful. Loyalty in a mate is an especially important quality for you. Famous people born today: Davy Crockett, Robert De Niro, Mae West, Sean Penn, Taissa Farmiga, Mark Salling.
Picture of the day

Kalasan Temple

is an 8th-century Buddhist

temple (candi)

located 13 kilometres (8 mi) east of

Yogyakarta

, Java. The temple stands 14.2 metres (47 ft) high and is intricately decorated with Buddhist designs, including a scene from

svarga

.
Matterhorn in the Morning
While spending the winter holidays with family in Zermatt, Switzerland, Andrey Omelyanchuk found that most of the best spots for views of the resort town were difficult to access. "To reach this stunning viewpoint, I had to hike up the ski slope in the dead of night for 20 minutes," he writes. The effort's result: a peaceful look at the town coming awake at dawn.
crochet
crochet
crochet
crochet
crochet
RECIPE
CROCKPOT RECIPE
stephanie o'dea
CRAFTS
Sock Cat
Turn the head the right way round and stuff. Use a running stitch (I think thats what its called, please correct me if I'm wrong lol!) around the edge, pull tight and secure.
Turn the body the right way round. Stuff, making sure you get the stuffing right into the legs. Sew the hole in between the cat's legs.
Attach the head to the body. I use a ladder stitch but you will find a way that suits you.
Take some of the leftover sock (I used the toe but you can use the leg) and sew the tail.
Turn the right way round, stuff and attach to the cat's bottom.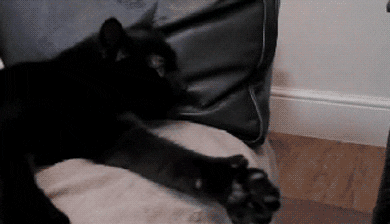 CHILDREN'S CORNER
... craft
This is such a cute hair accessory for girls.
Take 2 felt color of your choice. Draw a circle of around 2″ inch in radius, I chose the bottom of spray paint bottle. Now cut out the circle.
Draw a line on 4 sides on the circle starting from edge, towards the center, not complete lines, as per below picture.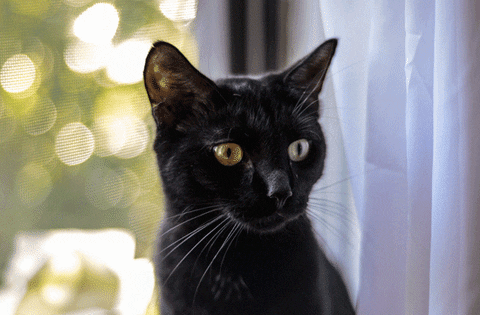 PUZZLE
Jigsaw Puzzle
QUOTE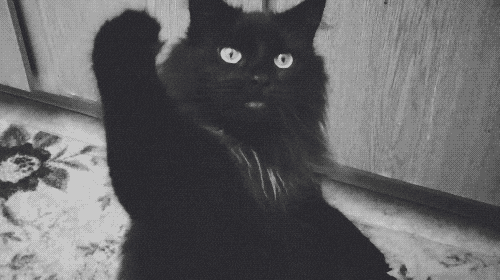 CLEVER
my personality type is introspective, principled, self-critical, and sensitive .. you?
EYE OPENER