DIANE'S CORNER ... Celebrate Int'l Strange Music Day
International Strange Music Day
was created by Patrick Grant, a New York City musician. The premise is simple: to get people to play and listen to types of music they have never experienced before. The 'strange' part can mean either unfamiliar or bizarre – the choice is entirely yours. Patrick believes broadening people's musical spectrum can also change the way we look at other aspects of life – his mantra is 'listening without prejudice'. This growing movement has concerts, a record label and strong support from summer schools, where it is appreciated as a great way to stimulate young minds. Have you ever wanted to combine a tight Wonder Woman costume, a frozen turkey drumstick and an inflatable wildebeest into a percussion concert?
International Strange Music Day
gives you the perfect excuse. What you do with these items once the music stops, of course, is your business…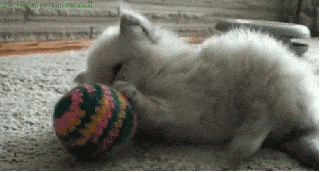 Word of the Day
Definition:
(noun) A clavier with strings that are plucked by plectra mounted on pivots.
Synonyms:
harpsichord
Usage:
Although the piano is a more versatile instrument with a greater range, some musicians still enjoy playing the cembalo for its distinct sound.
History
Borges was an Argentine poet, essayist, and short-story writer. Much of his work is rich in fantasy and metaphorical allegory, including the story collection Ficciones, which won him an international following. In the 1920s, Borges was afflicted by a worsening hereditary blindness and was totally blind by the mid-1950s. Forced to abandon the writing of long texts, he began dictating his works.
The Liberian flag bears a striking resemblance to the American flag, a reminder of the historical ties between this West African country and the United States. Eleven horizontal stripes represent the signers of the Liberian Declaration of Independence, while the single white star signifies Liberia's former position as the sole free black state in Africa. Flag Day, a patriotic day paying homage to Liberia's national emblem, is an official public holiday. Citizens and public buildings display their flags, and parades often feature schoolchildren and military units.
| From Pebble to Planet: Researchers Find Humble Beginnings of Gas Giants | |
| --- | --- |

New research suggests that massive planets like Saturn and Jupiter started out with just a few small building blocks – more accurately building rocks – just half an inch or so across.
READ MORE:
1456 - The printing of the Gutenberg Bible was completed.
1869 - A patent for the waffle iron was received by Cornelius Swarthout.
1932 - Amelia Earhart became the first woman to fly across the
U.S.
non-stop. The trip from Los Angeles,
CA
to Newark,
NJ
, took about 19 hours.
1959 - Three days after Hawaiian statehood, Hiram L. Fong was sworn in as the first Chinese-American
U.S.
senator while Daniel K. Inouye was sworn in as the first Japanese-American
U.S.
representative.
2001 - The remains of nine American servicemen killed in the Korean War were returned to the U.S. The bodies were found about 60 miles north of Pyongyang. It was estimated that it would be a year before the identies of the soldiers would be known.
2005 - The planet Pluto was reclassified as a "dwarf planet" by the International Astronomical Union (IAU). Pluto's status was changed due to the IAU's new rules for an object qualifying as a planet. Pluto met two of the three rules because it orbits the sun and is large enough to assume a nearly round shape. However, since Pluto has an oblong orbit and overlaps the orbit of Neptune it disqualified Pluto as a planet.
DAILY SQU-EEK
If You Were Born Today,
August 24
You are a natural psychologist, with a special interest in, and insight into, personal relationships. You enjoy bouncing your ideas off other people. You don't always follow others' advice, but you love to ask, if only to stimulate conversation. Your needs for communication and mental stimulation are strong, and you are at your best when you are one-on-one. Partnerships are important to you - you seem to need company. You are somewhat fearful of change, as security appeals most to you. You are highly intelligent, and although you tend to come up with the best ideas through conversation with others, your ideas are nevertheless your own - you simply seem to come alive through your interactions. There may be immature or premature themes in your earlier relationships - some with this birthday partner up early, possibly due to a fear of being alone, and others might attract immature partners. Still others simply attract youthful, playful people into their experience. Famous people born today: Marlee Matlin, Stephen Fry, Dave Chappelle, Steve Guttenburg, Rupert Grint, Jared Harris, Chad Michael Murray.
New Tricks
Towing his dog behind him, a man bicycles down a sidewalk in Taipei, Taiwan. Chuan Teik Heng's touching picture brings into individual focus a vibrant capital city that's home to millions.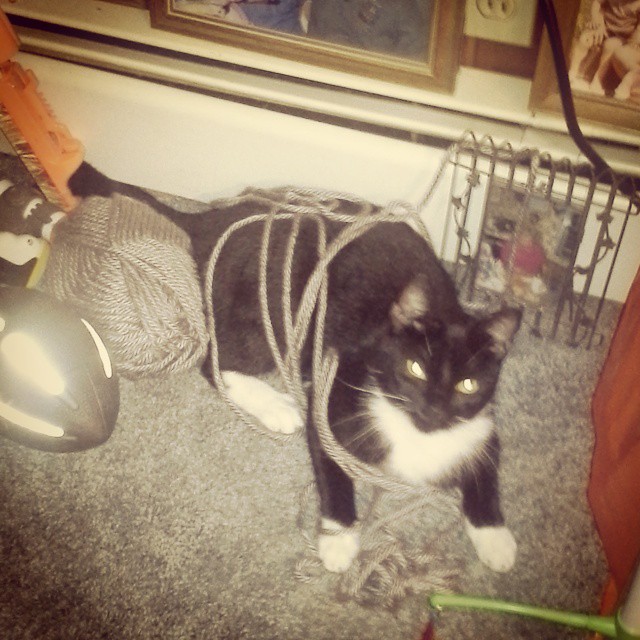 knit
knit
knit
knit
crochet
crochet
crochet
crochet
crochet

RECIPE
CROCKPOT RECIPE
stephanie o'dea
I can't seem to get enough Indian food lately.
This dish did the trick. It has a bit of a kick, but didn't leave me gasping for air and reaching for bottle after bottle of water. I had it for lunch and dinner yesterday, and am looking forward to today's lunch.
The Ingredients.
There are a lot of spices. Don't get nervous.
You can do this.
--2 boxes of frozen spinach, drained (I used one chopped, and one whole leaf)
--1 lb of extra firm tofu
--1 yellow onion, diced
--3 smashed and chopped garlic cloves
--1 can garbanzo beans, drained
--2 inches of ginger, peeled and grated
--1/2 tsp kosher salt (and then more later to taste)
--1 tsp cumin
--1 tsp curry
--1

Tbl

coriander
--1/2 tsp

chile

powder
--1/2 tsp

garam

masala
--1/2 cup water
--cornstarch (to coat the tofu)
--butter (to fry the tofu)
The Directions.
Use a 3 or 4 quart

crockpot

.
Drain your tofu. Squeeze it in between some paper towels or a clean dish cloth if need-be to get as much of the liquid out as you can.
Cut it into 1-inch cubes and toss it with corn starch. Fry in butter until golden brown--resist the urge to flip; tofu takes a while to brown.
I made some here
, and there are pictures.
While the tofu is browning, squeeze out all of the moisture from the spinach and dump it into your

crockpot

. Dice up the onion, and mince the garlic. Add that, too. Drain your garbanzo beans, and pour them in. Add all of the spices.
Stir in 1/2 cup of water.
Add the tofu to the very top of the spinach.
Cover and cook on low for about 4 hours. This doesn't take very long to cook. Serve over white rice, and scoop up with

naan

, pitas, or corn tortillas.
The Verdict.
I loved this. Adam did, too. The kids each picked out a few pieces of tofu, but mostly they ate the tofu after it was fried in the butter, and ate rice with

Parmesan

cheese.
I will make this again. It's a very satisfying lunch, or flavorful side dish.
CRAFTS
CHILDREN'S CORNER
.. coloring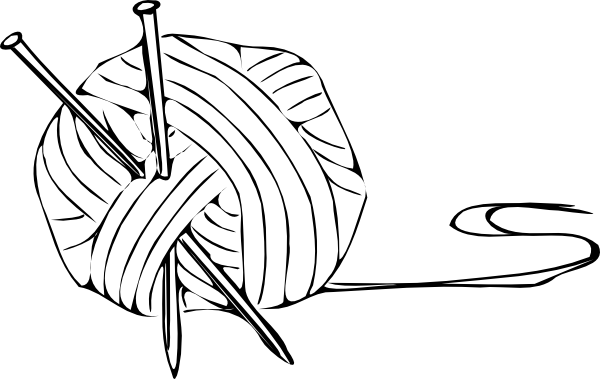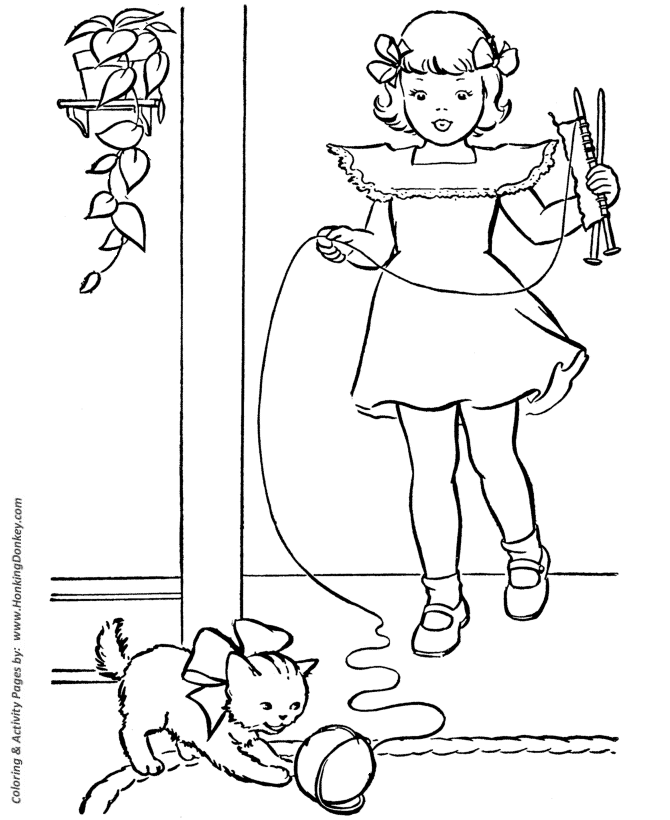 PUZZLE
thanks, heide
...
1st Miss America pageant..1921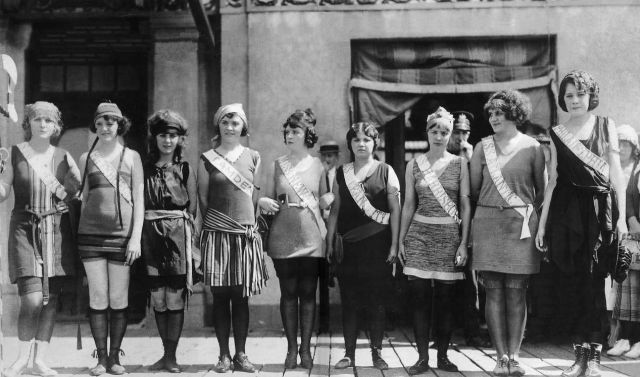 QUOTE
"Good Morning" in
Welsh (Wales) - Bore da
CLEVER