DIANE'S CORNER ... Celebrate Sewing Machine Day
Sewing machines were once common household objects, used for repairing worn and damaged clothes, as well as for making new items from fabrics and material – in recent years, however, they've largely disappeared from the average household.
Sewing Machine Day encourages you to make use of a sewing machine – dig yours out of your attic or cupboard, or consider picking a new or used sewing machine from a charity store or second hand shop. Repair, alter and create clothing, curtains, fabrics and decorations for the day!
chimes at patty's house!
Word of the Day
Definition:
(adjective) Scornfully or cynically mocking.
Synonyms:
wry
Usage:
He continued to grin with a sardonic humor, with a cynical mockery and defiance.
History
| Martin Luther Marries a Catholic Nun (1525) | |
| --- | --- |

Eight years after he issued his 95 Theses and sparked the Protestant Reformation, Luther married former Catholic nun Katherina von Bora, with whom he raised six children. Though little is known about her, she is considered an important figure of the Reformation due to her role in helping to define Protestant family life and setting the precedent for clergy marriages. Von Bora was one of 12 nuns Luther helped escape from a convent in 1523.
Sayers, an English writer, is considered one of the masters of the detective story. In 1915, she became one of the first women to graduate from Oxford University. In her first major work, Whose Body?, she created the witty and dashing detective Lord Peter Wimsey, who would be featured in several later novels and short story collections. She later concentrated on theological works and scholarly translations.
| Feast of St. Anthony of Padua | |
| --- | --- |

St. Anthony of Padua (1195-1231) was born in Lisbon, Portugal, in 1195, and is the patron saint of Portugal. The festivities held here in his honor begin on the evening of June 12 with an impressive display of marchas, walking groups of singers and musicians, who parade along the Avenida da Liberdade. The celebration continues the next day with more processions and traditional folk dancing. Another custom of the day is for a young man to present the girl he hopes to marry with a pot of basilconcealing a verse or love letter.
| A Chimp Walks into a Bar: Scientists Observe Apes Regularly Quaffing Booze | |
| --- | --- |

Monkeys in the wilds of West Africa routinely quaff a crude form of booze made from the naturally fermenting sap of palm trees, a team of scientists have found. "Some of the chimpanzees ... consumed significant quantities of ethanol and displayed behavioral signs of inebriation," state the newly-published report in the scientific journal Royal Society Open Science.
READ MORE:
http://www.thestar.com/news/canada/2015/06/11/a-chimp-walks-into-a-bar-scientists-observe-apes-regularly-quaffing-booze-in-jungle.html
1825 - Walter Hunt patented the safety pin. Hunt then then sold the rights for $400.
1912 - Captain Albert Berry made the first successful parachute jump from an airplane in Jefferson, Mississippi.
1922 - Charlie Osborne started the longest attack on hiccups. He hiccuped over 435 million times before stopping. He died in 1991, 11 months after his hiccups ended.
1927 - Charles Lindbergh was honored with a ticker-tape parade in New York City
1966 - The landmark "Miranda v. Arizona" decision was issued by the U.S. Supreme Court. The decision ruled that criminal suspects had to be informed of their constitutional rights before being questioned by police
1967 - Solicitor General Thurgood Marshall was nominated by
President Lyndon B. Johnson
to become the first black justice on the U.S. Supreme Court.
1975 - John Lennon made his last TV appearance (with Tom Snyder) to sing "Imagine."
1963, Movie Premiere
91 Today
George Herbert Walker Bush
The 41st President of the United States also served as vice president,
congressman, ambassador, director of the CIA, and served in World
War II.
DAILY SQU-EEK
If You Were Born Today,
June 13
You instinctively know that change is necessary for your growth, and you also go through many transformations in your life time. You are at once fascinated with and worried about the unknown. This compels you to be as prepared as possible and to plan ahead. You like to be prepared for the unknown and often plan ahead. You are not only hard working, you love to work and feel at your best when you are responsible and committed. You are creative and unique in the ways you express yourself. Famous people born today: William Butler Yeats, Paul Lynde, Malcolm McDowell, Mary-Kate Olsen, Ashley Olsen, Tim Allen.
Buffalo Head
Photograph by Wes Eisenhauer
"I was traveling through South Dakota and decided to visit Custer State Park during their annual buffalo roundup," writes Wes Eisenhauer, who submitted this photo to the Traveler Photo Contest, happening now. "As I approached the area where the buffalo are kept and counted, most of the herd scattered at my presence. This buffalo stayed and had a few more sips of water while I snapped a few pictures ... We both stood quietly for just a moment before she turned and walked away."
knit
knit
knit

knit, 1 - 3 yrs
knit
crochet
crochet
crochet
crochet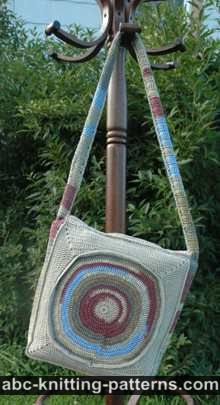 crochet, 4 - 8 yrs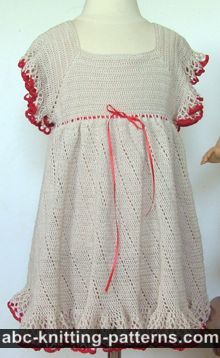 RECIPE
today food
Casey Barber
This lentil-studded pilaf packs a powerful amount of nutrition into each serving: It's high in fiber, protein and iron, making it a no-brainer as a side or a main dish.
Makes 4 servings
2 teaspoons of your favorite curry powder
1 teaspoon kosher salt, plus additional salt as desired
1 6-oz. box plain wild rice pilaf or 1 cup wild rice mix
1/3 cup dried green lentils
Bring 2 1/2 cups water to a boil over medium-high heat, then add the curry powder and salt.
Stir in the wild rice and lentils, then lower the heat and bring to a simmer.
Cover and cook undisturbed for 30 minutes, until the rice and lentils are tender and have absorbed all the liquid.
Remove from the heat and let the pilaf sit, covered, for 10 more minutes.
Fluff with a fork, taste for additional salt, and serve.
CROCKPOT RECIPE
stephanie o'dea
I've never had cabbage rolls before. I didn't even know they existed until I started this blog and kept seeing them pop up here and there on different slow-cooking sites.
Cabbage was invented for cabbage rolls. And for hiding babies. Or is it growing babies? Or for producing babies whose bodies are too big to fit into any regular doll clothes so you need to go out and get a specific type of doll clothes just for that one doll.
Anyhow, these cabbage rolls were wonderful because they taste awesome.
The Ingredients.
--1/2 cup uncooked brown rice
--1 envelope onion soup mix
--1 lb lean ground turkey
--1/3 cup shredded parmesan cheese
--2 cups**(see note below) regular V8 juice
The Directions.
--core your cabbage, and save it for the guinea pigs.
--very carefully, peel off large cabbage leaves (8-12, I used 8, Sandra used 12) and wash them. You need to lightly steam the cabbage leaves to wilt them enough to handle. I put the leaves in a covered casserole dish and microwaved on high for 2 minutes. They were perfect.
--in a mixing bowl, combine the turkey meat, raw rice, the egg, the onion soup mix, the cheese, and the can of tomato sauce. Mix well---the mixture will be like very gloppy meatloaf.
--Using a spoon, scoop about 1/3 of a cup of mixture into each cabbage leaf and roll or fold. Put the stuffed cabbage leaves into the bottom of your crockpot, seam side down.
If your cabbage has a bunch of nice leaves, use them all. I was stuck with only 8 good ones, and got frustrated and fed the rest of the cabbage to the guinea pigs.
It's okay to stack the rolls on top of each other in the crock.
**Top with 2 cups of V8 Juice. I used 2 cups of juice because I made 8 rolls. If you are using more rolls, use another cup of juice. The original recipe called for an entire 46 oz bottle of V8 which is an awful lot. I didn't want to use that much, and did not fully submerge my cabbage rolls. They steamed and cooked fine in less juice.
Cover crock and cook on low for 6-8 hours. Ours cooked for exactly 6 hours, and the meat was cooked and the rice was tender. That's what you're looking for.
I didn't think I would like these, but I really did. I am greatly looking forward to making them again. Adam and I each ate 3. The kids had packaged macaroni and cheese. I offered it to them, and was not surprised when they ran away. The rolls look really weird, but they taste fantastic.
Jacaranda's in full bloom in South Africa!
CRAFT
... sewing
thanks, patty
QUOTE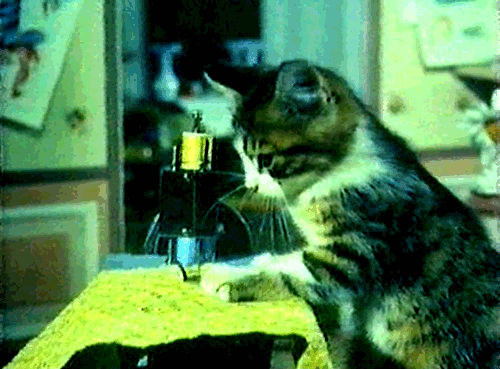 CHILDREN'S CORNER
.. coloring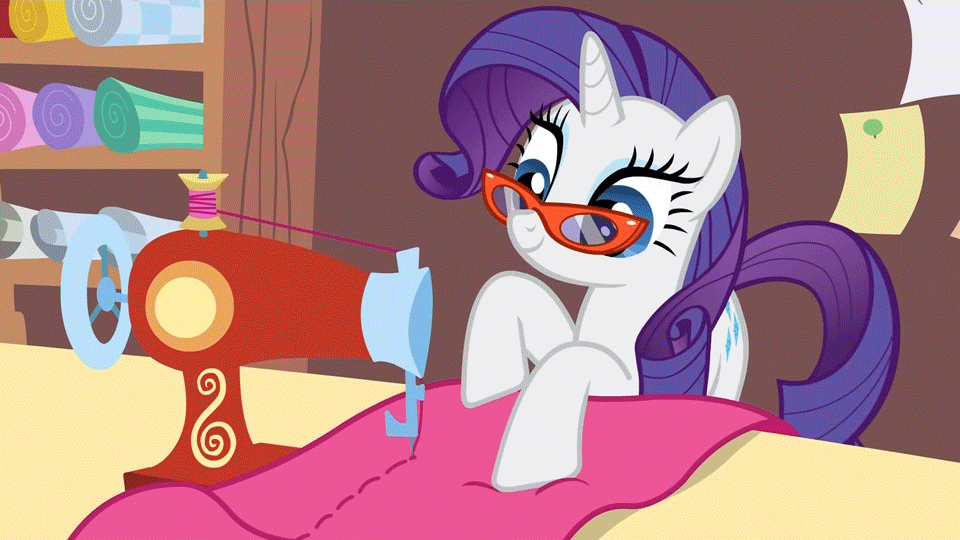 Lata 65 is a highly unusual urban art workshop in Lisbon, Portugal, that teaches elderly women the basics of street art. Although graffiti is generally perceived as a part of youth culture, the workshop has introduced the quirky art form to over 100 senior citizens around the city. It gives groups of elderly women the chance to team up with prominent street artists and literally paint the town red. They bring color and charm to otherwise neglected and run-down neighborhoods, by making their own stencils and creating their own street tags.
"Good M

orning" in 

Croatian (Croatia, Bosnia) -  Dobro jutro
CLEVER
EYE OPENER
We are about to enter the BBQ season.
Therefore it is important to refresh your memory on the etiquette of this sublime outdoor cooking activity.
When a man volunteers to do the BBQ the following chain of events are put into motion:
Routine...
(1)
The woman buys the food.
(2)
The woman makes the salad, prepares the vegetables, and makes dessert
.
(3)
The woman prepares the meat for cooking, places it on a tray along with the necessary cooking utensils and sauces,
and takes it to the man who is lounging beside the grill - beer in hand.
(4)
The woman remains outside the compulsory nine feet exclusion zone where the exuberance of testosterone and other
manly bonding activities can take place without the interference of the woman.
Here comes the important part:
(5)
THE MAN PLACES THE MEAT ON THE GRILL.
More routine...
(6)
The woman goes inside to organize the plates and cutlery.
(7)
The woman comes out to tell the man that the meat is looking great.
He thanks her and asks if she will bring another beer while he flips the meat
Important again:
(8)
THE MAN TAKES THE MEAT OFF THE GRILL AND HANDS IT TO THE WOMAN.
More routine...
(9)
The woman prepares the plates, salad, bread, utensils, napkins, sauces, and brings them to the table.
(10)
After eating, the woman clears the table and does the dishes.
And most important of all:
(11)
Everyone
PRAISES
the
MAN
and
THANKS HIM
for his cooking efforts.
(12)
The man asks the woman how she enjoyed "her night off," and, upon seeing her annoyed reaction, concludes that
there's just no pleasing some women
.