DIANE'S CORNER ... Celebrate Global Beatles Day
Blackbird singing in the dead of night
Take these broken wings and learn to fly
All your life
You were only waiting for this moment to arise
About Global Beatles Day
It was in the year 1960, on a foggy island found Nor-Norwest of Spain that music history changed forever. Four young proto-gods came together to form what would be one of the most influential rock bands to ever come out of England, if not the entire world. We're speaking, of course, of the Beatles. Paul McCartney, George Harrison, John Lennon, and Ringo Starr. These four boys came together to change the world one song at a time.
While they started their career like most musical groups, playing cheap dive clubs all over their home town of Liverpool, their manager was an artisan of his craft and helped guide them to rise to their potential. Their explosion in popularity came on the heels of their first hit song "Love Me Do", and love them we did, it didn't take long before the entire world was caught up in Beatlemania.
How to Celebrate Global Beatles Day
With a lot of creativity and an encyclopedic knowledge of the Beatles discography, you can probably produce a quote from a song throughout the day to suit just about any situation! Even better, get together with a group of your buddies and throw 'Yellow Submarine' in the media player, and watch a psychedelic trip through one of the most famous albums of all time!
Word of the Day
Definition:
(noun) A hostile disagreement face-to-face.
Synonyms:
confrontation, encounter, showdown
Usage:
The relationship between the two officers deteriorated until they had a noisy face-off at the chief's office.
History
| Custer Dies at the Battle of the Little Bighorn (1876) | |
| --- | --- |

Popularly known as "Custer's Last Stand," the Battle of the Little Bighorn occurred during the US government's campaign to force the Cheyenne and Sioux onto reservations using federal troops. Upon encountering a large encampment of the tribes, General George Custer launched an early attack with a party of approximately 200 soldiers. The troops were annihilated by the vastly larger force, and Custer himself was killed during the battle along with two of his brothers.
Best known by his pseudonym George Orwell, Eric Arthur Blair was a British novelist and essayist famed for his scathingly satirical and frighteningly political novels: the anti-Soviet fable Animal Farm and Nineteen Eighty-Four, a prophetic novel that portrays the catastrophic excesses of state control over the individual. Orwell was distrustful of all political parties and ideologies, and this sentiment is reflected in much of his work.
Slovenia declared its independence from Yugoslavia on June 25, 1991, after elections in 1990 showed that 88% of the people wished to secede from Yugoslavia. Previously, Slovenia, which is a little smaller than New Jersey, was part of the Austria-Hungarian kingdom. It joined with Serbia, Croatia, and Montenegro at the end of World War I, and this federation was called Yugoslavia after 1929.
| Cockroach Robot Squeezes Though Cracks | Discuss |
| --- | --- |

While researchers hope this robot won't be crawling around your kitchen floor, they do think a new cockroach-inspired bot will be able to slip through tiny cracks to find people buried in the rubble of collapsed buildings.
READ MORE:
1867 - Lucien B. Smith patented the first barbed wire.
1985
- ABC's "Monday Night Football" began with a new line-up. The trio was Frank Gifford, Joe Namath and O.J. Simpson.
1990
- The U.S. Supreme Court upheld the right of an individual, whose wishes are clearly made, to refuse life-sustaining medical treatment. "The right to die" decision was made in the Cruzan vs. Missouri case.
1993 - Kim Campbell took office as Canada's first woman prime minister. She assumed power upon the resignation of Brian Mulroney.
1997 - U.S. air pollution standards were significantly tightened by U.S. President Clinton.
1998 - The U.S. Supreme Court ruled that those infected with HIV are protected by the Americans With Disabilities Act.
2000 - U.S. and British researchers announced that they had completed a rough draft of a map of the genetic makeup of human beings. The project was 10 years old at the time of the announcement.
Yesterday, Sad
DAILY SQU-EEZ
If You Were Born Today,
June 25
You have an unusually strong, and to some, uncanny, sense of the needs or problems of others. You are an observer, and although very much a people lover, you frequently need your "space" in order to regroup. You often don't speak about something until you're quite certain you know what you're going to say. Your intuition is outstanding - you need only learn to trust it. Famous people born today: Carly Simon, George Michael, George Orwell, Phyllis George, Chloe Webb.
Morning Swim
"Swimming is an early morning ritual for many people in Australia," writes Massimo Rumi, who captured this sunrise shot on Sydney's popular Bondi Beach.
crochet
RECIPE
thanks, heide
--
the steak really fell apart ..maybe use round steak?​
CROCKPOT RECIPE
stephanie o'dea
CRAFT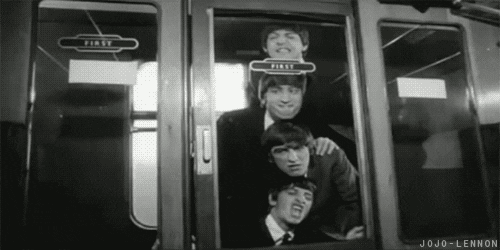 CHILDREN'S CORNER
.. game
Fill 80% of the stage with colors while avoiding collisions with enemies in this happy arcade flash game!
PUZZLE
QUOTE
"Good Morning" in 

Hebrew (Israel)  -   Boker tov
CLEVER
thanks, patty
EYE OPENER