DIANE'S CORNER .. Celebrate Hug Your Cat Day
The obvious downside to the day as that people without cats may be left out. This need not be the case, however – it should be straightforward enough to simply adapt it into "Hug Someone Else's Cat Day".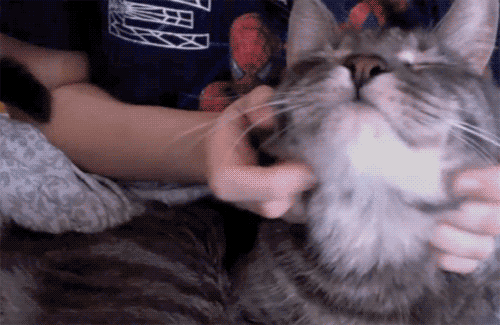 Word of the Day
Definition:
(noun) Something that bears an analogy to something else.
Synonyms:
parallel
Usage:
Surimi is marketed as an analogue of crabmeat.
History
| First Pulitzer Prizes Awarded (1917) | |
| --- | --- |

The Pulitzer Prizes—prestigious awards presented annually by Columbia University for achievements in American journalism, literature, and music—were created by journalist and publisher Joseph Pulitzer, whose will funded the establishment of Columbia's school of journalism as well as the prizes. Ironically, Columbia had rejected donation offers from Pulitzer during his lifetime because, as one of the originators of yellow journalism, he was regarded as unscrupulous.
Wieland was a German chemist who received the Nobel Prize in Chemistry in 1927 for determining the molecular structure of bile acids, which are produced by the liver. His work provided insight into the mechanism by which bile acids aid in the resorption of food in the intestines and led to the establishment of the close relationship between cholesterol and the bile acids
June 4 is a national holiday in the Kingdom of Tonga, celebrating its full independence from Britain. On June 4, 1863, King George Tupuo I abolished the system of serfdom in the island nation of Tonga. The historic occasion is remembered on Emancipation Day, which is celebrated just after the conclusion of the annual three-day Ha'apai Festival. The Ha'apai Festival begins on Tonga's outer islands and ends on Lifuka Island on June 4th. Both the festival and Emancipation Day are marked with feasts and dancing.
| How "Tweeting" Seals are Helping Us Discover the Ocean's Mysteries | |
| --- | --- |

To gather information from some of the harshest waters on the planet, scientists turned to an unlikely source: An army of massive seals equipped with special sensors. Since 2004, more than 1,000 southern elephant seals sporting non-invasive sensors have traversed the world and sent data back to researchers via satellite.
READ MORE:
1784 - Marie Thible became the first woman to fly in a hot-air balloon. The flight was 45 minutes long and reached a height of 8,500 feet.
1892 - The Sierra Club was incorporated in San Francisco.
1924 - An eternal light was dedicated at Madison Square in New York City in memory of all New York soldiers who died in World War I.
1939 - The first shopping cart was introduced by Sylvan Goldman in Oklahoma City, OK. It was actually a folding chair that had been mounted on wheels.
1974 - Sally Murphy (left) became the first woman to qualify as an aviator with the U.S. Army.
1984 - Bruce Springsteen released his "Born in the U.S.A." album.
1998 - George and Ira Gershwin received a star on the Hollywood Walk of Fame
DAILY SQU-EEK
If You Were Born Today,
June 4
You are ambitious with a good head on your shoulders, particularly for business. You know what to do to get the job done. You are hard working and very conscientious, no matter what job you do, but especially so when inspired. At times you can drive yourself too hard. When irritated, you can be a little bossy or arrogant, but overall, you are quite companionable and friendly. Famous people born today: Angelina Jolie, Dr. Ruth Westheimer, Parker Stevenson, Bruce Dern.
Residence Life
Summer Flower Baby Throw
RECIPE
Vegan Banana and Coconut Ice Cream
1. Preheat the oven to 400? Fahrenheit. Place slices of banana side by side in a casserole dish or parchment-lined baking sheet. Top with brown sugar. Bake for 15 minutes or until the bananas are soft and caramelized. Cool for 5 minutes, until you're able to handle them. Spread the coconut flakes on a clean parchment-lined baking sheet. Bake for 10 minutes or until lightly golden brown. Remove and set aside.
2. To the jar of a blender, add the coconut milk, bananas, sugar and pinch of salt. Blend until completely smooth, about 1 minute. Give it a taste and adjust the sugar accordingly.
3. Transfer the mixture to a 9 x 12 (the size can vary) casserole dish and cover with plastic wrap. Place in the freezer for 30 minutes. At the 30 minute-mark, open up the freezer and give the mixture a whisk, being sure to break up any of the frozen bits. Repeat this step every 30 minutes until the ice cream is nearly frozen, about 3 to 4 hours. With the last whisk, sprinkle the ice cream with the toasted coconut flakes. Freeze for an additional hour or overnight.
stephanie o'dea
CRAFT
QUOTE
"Good Morning" in 

Bosnian (Bosnia and Hercegovina)  -   Dobro jutro
CLEVER
EYE OPENER
Knitting Pattern Generators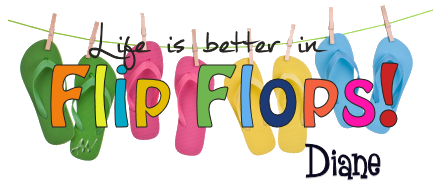 PUZZLE