DIANE'S CORNER .. Celebrate Gardening Exercise Day
Word of the Day
Definition:
(verb) To award compensation for; make a return for.
Synonyms:
compensate, indemnify, repair
Usage:
I wish to recompense you for the time and money that you spent while helping my sister find her lost dog.
History
| First Drive-In Theater Opens in New Jersey (1933) | |
| --- | --- |

The drive-in theater was the creation of New Jersey chemical company magnate Richard M. Hollingshead, Jr. In 1932, Hollingshead nailed a screen to trees in his backyard and set a projector on the hood of his car. After applying for a patent for his creation, Hollingshead opened the first drive-in the next year. Though it only operated for three years, the concept soon caught on in other states.
| Alexander Sergeyevich Pushkin (1799) | |
| --- | --- |

Among the giants of Russian literature, Pushkin was a poet and writer whose masterpieces include the poem The Bronze Horseman, the drama The Stone Guest, and his verse novel Eugene Onegin, which contains witty descriptions of 19th-century Russian society. Pushkin established the modern poetic language of Russia, using Russian history for the basis of many works, but his career was cut short when he died after a duel with a young Frenchman.
South Korea (officially the Republic of Korea) has designated June 6 as a national holiday to honor soldiers and civilians who sacrificed their lives for their country during the Korean War, 1950-1953. The main ceremony of remembrance is held at the National Cemetery in the capital city, Seoul. Throughout the country, officials and citizens pray and lay flowers at the graves of the war dead. Citizens display the flag of South Korea, which is called Tae-guk-gi, on the front doors of their homes to commemorate the civilians and soldiers who died in war.
| Seven New Mini-Frogs Found-Among Smallest Known | |
| --- | --- |

Good things came in small packages for a team of scientists who recently discovered seven new species of tiny frogs in Brazil's Atlantic rain forest. The new species belong to the genus Brachycephalus, a group of frogs known for their minuscule size and bright colors.
READ MORE:
1833 - Andrew Jackson became the first
U.S.
president to ride in a train. It was a B&O passenger train.
1882 - The first electric iron was patented by H.W. Seely.
1925 - Chrysler Corporation was founded by Walter Percy Chrysler.
1942 - The first nylon parachute jump was made by Adeline Gray in Hartford,
CT
.
1965 -
The Rolling Stones
single "(I Can't Get No) Satisfaction" was released in the U.S.
1968 -
U.S.
Senator Robert F. Kennedy died at 1:44 am in Los Angeles after being shot by Sirhan Sirhan. Kennedy was was shot the evening before while campaigning for the Democratic presidential nomination.
1971 - "The Ed Sullivan Show" aired for the last time. It was canceled after 23 years on the air. Gladys Knight and the Pips were the musical guests on show.
DAILY SQU-EEK
If You Were Born Today,
June 6
You are playful, sweet, and charming, and can be very skilled at selling pretty much anything! You have a great love of beauty and pleasure, and while you can be fickle, you're not irresponsible either. You love telling stories and sharing jokes. Personal freedom is essential in your relations, and you have a very progressive view of relationships in general. Famous people born today: Sandra Bernhard, Thomas Mann, Bjorn Borg, Amanda Pays.
Imperial Blossoms
Photograph by Yukio Miki
A weeping cherry tree blooms on the grounds of the Imperial Palace in Kyoto, Japan. The trees typically bloom in late March and early April. "It is like an old Japanese painting, and you should not miss [it]," writes photographer Yukio Miki.
RECIPE
(diabetic)
bond girl #1 .. ursala andress
CROCKPOT RECIPE
stephanie o'dea
PUZZLE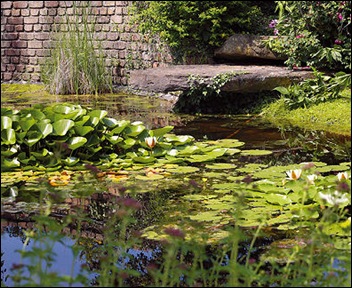 CHILDREN'S CORNER
... game
QUOTE
"Good Morning" in 

Cantonese (China) -  Jo san
CLEVER
EYE OPENER