DIANE'S CORNER ... Celebrate Say Something Nice Day
Set an example and encourage your children to be nice to each other on this day.
Word of the Day
Definition:
(verb) To increase, enlarge, or intensify.
Synonyms:
intensify, step up
Usage:
Tensions escalated as the politicians refused to compromise
History
Tanglewood

(my family and i went to Tanglewood every summer

t

o begin our vacation correctly!)




Tanglewood is an estate and music venue in Lenox and Stockbridge, Massachusetts, and is the home of the annual summer Tanglewood Music Festival and the Tanglewood Jazz Festival. It has been the Boston Symphony Orchestra's summer home since 1937. Its summer school is one of the world's preeminent training grounds for composers, conductors, instrumentalists, and vocalists
Monroe was an American actress, world-famous sex symbol, and cultural icon. The onetime model made her screen debut in 1948 and was at first patronized by critics, but she studied acting and eventually won more challenging roles. Her private life, including her marriages to baseball star Joe DiMaggio and playwright Arthur Miller, has been subject to intense scrutiny, and her death from a barbiturate overdose at age 36 only increased her mystique.
Gawai Dayak is a rice harvest festival of the Dayak people of Sarawak, Malaysia, on the northern coast of Borneo. Some aspects of the celebrations have remained essentially the same for centuries. At midnight on the eve of Gawai Dayak, a house elder conducts the chief ritual: while sacrificing a white cock, he recites a poem to ask for guidance, blessings, and a long life. Other events include the selection of the most beautiful man and woman to be king and queen of the harvest, dancing, a feast of rice, eggs, and vegetables, and the serving of traditional tuak, rice wine.
| F. Scott Fitzgerald's "Gatsby" House for Sale for $3.9 Million | |
| --- | --- |

Fitzgerald and his wife, Zelda, rented the home from October 1922 until April 1924. At the time, it was relatively modest, and Fitzgerald did his writing in a room over the garage. It was other houses around the bay that are said to have inspired the fictional grand mansions of Gatsby and the Buchanans (including their dock with the green light).
READ MORE:
1935 - The Ingersoll-Waterbury Company reported that it had produced 2.5 million Mickey Mouse watches during its 2-year association with Disney
1938 - Baseball helmets were worn for the first time
1954 - In the Peanuts comic strip, Linus' security blanket made its debut.
1961 - Radio listeners in
New York
,
California
, and
Illinois
were introduced to FM multiplex stereo broadcasting. A year later the FCC made this a standard.
1964 - The
Rolling Stones
arrived in New York to begin their first tour in the
U.S.
1969 - In Montreal,
John Lennon
and Yoko Ono recorded "Give Peace a Chance" with Tommy and Dick Smothers, Derek Taylor, Murray the K and Timothy Leary.
1980 - Cable News Network (CNN) made its debut as the first all-news station.
2008 - The
Phoenix Mars Lander
became the first NASA spacecraft to scoop Martian soil.
77 Yesterday
DAILY SQU-EEK
If You Were Born Today,
June 1
You are a true artist at heart. You see the world around you in a unique way, which endears you to others. You are thoughtful and curious. At times moody and at other times inspired, you can also vacillate between great practicality and idealism. You might find that following the dictates of your head, which is often your choice, gets you into more trouble than following your heart. Trusting your intuition is the challenge. Famous people born today: Marilyn Monroe, Morgan Freeman, Heidi Klum, Andy Griffith, Pat Boone, Ron Wood.
Picture of the day

The

ChS8

is an

electric

mainline passenger locomotive used in Russia and Ukraine. Built between 1983 and 1989, it was developed for pulling long passenger trains (28–32 carriages) at speeds of 100 kilometres per hour (60 mph) or faster. Since 2010 Russia has switched to more energy-efficient designs, such as the

EP10

and

EP20

.
What Feeds Beneath
Photograph by Alejandro Prieto
While on an expedition at Todos Santos in south Baja California, Mexico, Alejandro Prieto was searching for big predators—such as marlins, sharks, or tuna—feeding on sardine bait balls, but instead he found this Hawaiian petrel feeding on crustaceans. "Luckily I was able to capture the moment it submerged its head to feed on the tiny food source," Prieto writes.
Beach House Table Runner
RECIPE
Heat oven to 375°F. Spray a baking sheet with nonstick spray and set aside.
Each empanada: 157 cal, 6.5 g fat.
CROCKPOT RECIPE
stephanie o'dea
CRAFT
CHILDREN'S CORNER
.. craft
PUZZLE
QUOTE
"Good Morning" in 

Basque (Spain, France) -  Egun on
CLEVER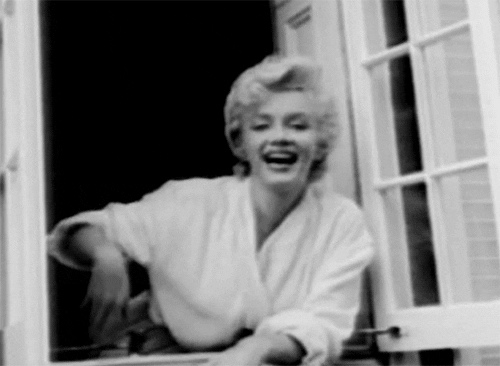 EYE OPENER
thanks, patty
Have you ever encountered a word and thought that it meant the opposite of what you remembered? If so, you may have come across a contronym.
A contronym, often referred to as a Janus word or autoantonym, is a word that evokes contradictory or reverse meanings depending on the context. Specifically, a contronym is a word with a homonym (another word with the same spelling but different meaning) that is also an antonym (a word with the opposite meaning).
Generally, contronyms became contronyms in one of two ways: (1) different words with different etymologies converged into one word, or (2) one word acquired different and opposite meanings over time.
Here are some contronyms that are commonly used as verbs in the English language:
The next time you run into a word that confuses you, keep in mind that seemingly simple words can have opposite or multiple implications, and that the meaning of a word depends on both its dictionary definition and the context in which it is used.