DIANE'S CORNER ...Celebrate Magna Carta Day
Magna Carta is Latin for Great Charter, and is one of the most important documents in political history. Drawn up in Britain and signed on 15th June 1215, it outlines the rights of the common people and limits the powers of the monarchy. Since then it has been used as the basis for civil liberties around the world, advancing the cause of liberty, constitutionalism and parliamentarianism.
Word of the Day
Definition:
(adjective) Of, relating to, or dealing with supernatural influences, agencies, or phenomena.
Synonyms:
supernatural
Usage:
His superstitions led him to the study of occult subjects, much to the dismay of his highly rational parents.
History
| Arlington National Cemetery Established (1864) | |
| --- | --- |

Early in the Civil War, Confederate General Robert E. Lee and his family fled their Virginia estate. Shortly thereafter, Arlington National Cemetery was established there. More than 290,000 people are now interred in Arlington, a privilege that is limited to active, retired, and former members of the armed forces, Medal of Honor recipients, high-ranking federal government officials, and their dependents.
Erikson was a Pulitzer Prize-winning German-American psychoanalyst known for his psychosocial development theory. In his most influential work, Childhood and Society, he divided the human life cycle into eight psychosocial stages of development: trust, autonomy, initiative, industry, identity, intimacy, generativity, and ego integrity. He also explored the convergence of personal development and social history in his psychohistorical studies.
According to legend, Danish King Valdemar II set out to conquer the pagan Estonians and convert them to Christianity. During the night of June 15, 1219, the Estonians made a surprise attack on the Danish camp. A red banner with a white cross floated down from the sky, and the Danish archbishop heard a voice say that the Danes would win if they raised this banner. Schools, sports organizations, and Boy Scout troops in Denmark often hold pageants on June 15 in which they reenact the story of the Dannebrog (the Danish flag) and King Valdemar.
| Ancient DNA Sheds Light on How Language, Cultures Evolved in Bronze Age Europe | |
| --- | --- |

It's tricky studying the history of a time when no one wrote things down. Archaeology pieces together how people lived in the past by studying artifacts they left behind; linguistics by analyzing newer languages to reconstruct the old.
READ MORE:
1215 - King John of England put his seal on the Magna Carta.
1667 - Jean-Baptiste Denys administered the first fully-documented human blood transfusion. He successfully transfused the blood of a sheep to a 15-year old boy.
1844 - Charles Goodyear was granted a patent for the process that strengthens rubber.
1864 - An order to establish a military burial ground was signed by Secretary of War Edwin M. Stanton. The location later became known as Arlington National Cemetery.
1919 - Captain John Alcock and Lt. Arthur W. Brown won $50,000 for successfully completing the first, non-stop trans-Atlantic plane flight.
1983 - The U.S. Supreme Court reinforced its position on abortion by striking down state and local restriction on abortions.
1992 - U.S. Vice President Dan Quayle instructed a student to spell "potato" with an "e" on the end during a spelling bee. He had relied on a faulty flash card that had been written by the student's teacher.
Died, 1996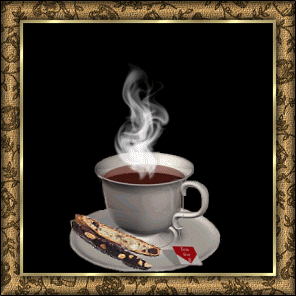 DAILY SQU-EEZ
If You Were Born Today,
June 15
Your mind is lightning quick. Your unique wit, love of entertaining, and endearing nature make you a lively companion. You have a youthful quality no matter what your age. Partnership is extremely important to you--you thrive with the support of a significant other. Many of you achieve more success in business with a trusted partner. Famous people born today: Neil Patrick Harris, Helen Hunt, Courteney Cox, Wade Boggs, Jim Belushi, Anna Torv.
Picture of the day

Cotton MS Augustus II.106

, one of four surviving

exemplifications

of

Magna Carta

. This document, sealed by

King John of England

on 15 June 1215 (

O.S.

), was drafted by the

Archbishop of Canterbury

to make peace between the unpopular king and a group of rebel

barons

. The charter promised the protection of church rights, protection for the barons from illegal imprisonment, access to swift justice, and limitations on

feudal

payments to

the Crown

. The document was reissued and renewed several times over the centuries, though its political impact decreased as later laws were passed. The charter was significant because the king had agreed to limit his power, so that although it dealt predominantly with the king and the barons, since the late 16th century it has been considered a symbol of liberty and the freedom of the individual.
Bowl of Mountains
Photograph by Peter Essick, National Geographic
Lake O'Hara nestles in the Canadian Rockies at more than 6,600 feet "like an emerald in a bowl of mountains," wrote paleontologist Charles Walcott in 1911. Generations of artists have put brush to canvas at this lookout, called All Souls Prospect, in British Columbia's Yoho National Park.
thanks, shelley
knit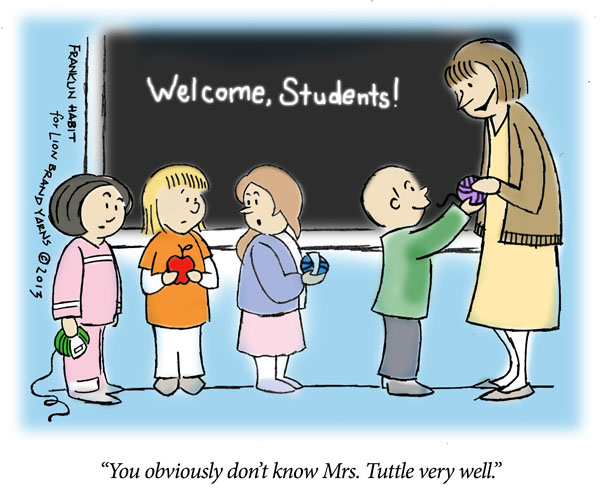 crochet
thanks, helen
RECIPE
diabetic friendly
CROCKPOT RECIPE
stephanie o'dea
Cajun Roasted Turkey Breast CrockPot Recipe
This is a moist, flavorful way to make turkey breast. I like turkey, but don't like the dryness and blandness that sometimes comes along for the ride when making turkey. Cooking turkey in the crock really helps with keeping the meat from becoming overly-dry.
You can rub whatever spices you like on turkey pieces, but I was in a Cajun mood, and was pleased with this spice combination.
--turkey breast
CRAFT
PUZZLE
CHILDREN'S CORNER
.. craft
QUOTE
"Good Morning" in 

Danish (Denmark, Greenland) -  God morgen
CLEVER
EYE OPENER