DIANE'S CORNER ... Celebrate Loving Day
Loving vs Virginia was an important Supreme Court case, but it was also the story of a real couple's love. Mildred Jeter and Richard Loving grew up in Virginia, USA. They fell in love and decided to get married.
Regrettably, getting married was not that simple in 1958. Mildred was a young black woman and Richard a respectable white male. The law forbade people of different races to marry each other, and this was true in many states – including Virginia. However interracial marriages were legal in Washington, DC at that time. Therefore, they decided to go to DC, get married, and return to Virginia to begin their life together.
This, however, was only a short term solution. The law in Virginia not only forbade interracial marriage ceremonies, but it also forbade interracial couples from getting married elsewhere and then returning to their home state. Not long after their return to Virginia, the newly-married Loving couple were awakened by the police and taken to jail for the crime of having an interracial marriage.
Though the Lovings were able to live together legally in Washington, they did not have an easy time; they faced discrimination everywhere. They were facing the emotional hardship with the separation from their families. Life was both difficult and horrible for the Lovings. In extreme anxiety, Mildred sent a letter to Robert F. Kennedy, Attorney General of the United States, explaining their life and difficulties that they were facing as a interracial couple in Washington.
Mildred's letter was sent on to the offices of the American Civil Liberties Union in New York City. They took interest in the case and helped the Lovings find an attorney for their case. Two lawyers, Bernard S. Cohen and Philip J. Hirschkop, also felt that not only the Lovings, but all Americans were entitled to be married and to live in the state of their choice. Due to the difficulties that they faced they agreed to take on the case for free.
After a long and hard legal battle the Lovings' case eventually appeared before the United States Supreme Court. The Court decided after hearing the hardship that the Lovings faced and hearing about the many people that were unable to get married the Court voted unanimously in their favor.
Not only did the case win them their freedom to love each other, but it also granted the same freedom to every interracial couple in every state in the USA. At the time of the Loving case, sixteen states had laws prohibiting interracial couples to marry.
Word of the Day
Definition:
(adjective) Very talkative; garrulous.
Synonyms:
chatty, gabby, garrulous, talkative, talky
Usage:
The loquacious woman was often mocked by neighborhood children for her incessant talking.
History
| John Augustus Roebling (1806) | |
| --- | --- |

Roebling was a German-American civil engineer and pioneer in suspension bridge design. After demonstrating the practicability of steel cable and establishing a plant for manufacturing it, he built the Allegheny Suspension Bridge, the Niagara Falls Suspension Bridge, and a number of other spans. His most ambitious project was the Brooklyn Bridge, but it also led to his death. Early in the construction process, he suffered a foot injury, developed tetanus, and died.
| Philippines Independence Day | |
| --- | --- |

Emilio Aguinaldo (1869-1964) declared the Philippines independent on June 12, 1898. But the U.S. acquired the islands in 1899, and it wasn't until July 4, 1946, that they were granted full independence. For many years, Filipinos set aside July 4 to celebrate their independence. In 1962, the date was changed to June 12. Independence Day ceremonies in Manila include a military parade and the pealing of church bells. After the ceremonies are over, Filipinos devote the remainder of the day to recreation. There are games and athletic competitions, fireworks displays, and Independence Day balls.
| What's It Like for Women in Science? | |
| --- | --- |

Nobel laureate Sir Tim Hunt has resigned from his position as honorary professor at University College London (UCL) after he made controversial comments about the "trouble with girls" in science. But what is it like for women who study and work in the field? We asked women from UCL to tell us about their experiences, why they chose science and whether women really do cry in labs.
READ MORE:
1839 - Abner Doubleday created the game of baseball, according to the legend.
1897 - Carl Elsener patented his penknife. The object later became known as the Swiss army knife.
1923 - Harry Houdini, while suspended upside down 40 feet above the ground, escaped from a strait jacket.
1941 - In London, the Inter-Allied Declaration was signed. It was the first step towards the establishment of the United Nations
1948 - Ben Hogan won his first U.S. Open golf classic.
1971 - Tricia Nixon and Edward F. Cox were married in the White House Rose Garden.
1981 - "Raiders of the Lost Ark" opened in the U.S
Died at 93
DAILY SQU-EEK
If You Were Born Today,
June 12
You are sociable, popular, and insatiably curious. You have writing and/or speaking skills and enjoy expressing yourself. At the same time, others find you an interesting conversationalist. Moodiness and restlessness come when you are not intellectually stimulated or on the move. Even so, it would be wise to slow down from time to time in order to get in touch with your deeper needs and intuition. Famous people born today: Anne Frank, George Herbert Walker Bush, Charles Kingsley, Jason Mewes.
Light at the End
Photograph by Elena Bobrova
Light streams into Indonesia's Grubug Cave, captured by photographer Elena Bobrova after descending nearly 200 feet into neighboring Jomblang Cave and traveling through a natural horizontal corridor. Bobrova writes that the vision was "so beautiful that someone called it 'the light of heaven.'''
moose 'mooning' on heide's recent trip
knit
crochet
crochet
crochet
RECIPE
CROCKPOT RECIPE
stephanie o'dea
PUZZLE
CHILDREN'S CORNER
.. coloring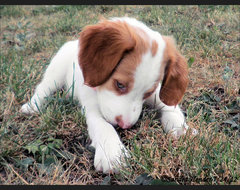 CRAFT
Rainbow Button Decor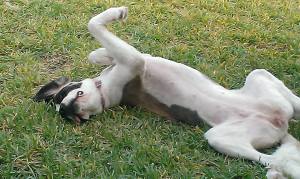 QUOTE
"Good Morning" in 

Creole (Dominica) -  Bon jou
Kildeer chick from Spring Creek Prairie Audubon Center ... thanks, patty
sheri's squirrels in largo come by to say 'bye'
EYE OPENER
thanks, patti