DIANE'S CORNER ... Celebrate Donut Day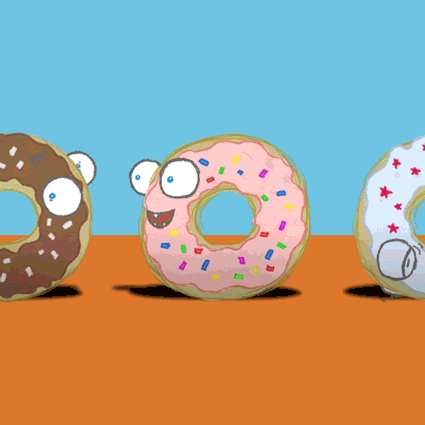 The history of the donut isn't clearly known, but what is known is that their iconic look started making an appearance in the United States in the mid-1800's. Rumor has it a gentleman by the name of Hanson Gregory invented them, out of a distaste for the

under cooked

centers and greasiness of the existing shapes and options. The shape was said to be obtained by punching a hole in the center with a tin pepper box.
Word of the Day
Definition:

(adjective) Marked by uncontrolled excitement or emotion; ecstatic.

Synonyms:
excited, frantic, mad, unrestrained
Usage:

A crowd of delirious baseball fans cheered the home team to a shutout victory.
Idiom of the Day
—

Kids behave childishly or immaturely by nature, so it is unrealistic to expect otherwise.
History
US President Grover Cleveland Gets Married in the White House (1886)
Though President Cleveland entered the White House a notorious bachelor—having allegedly fathered a child out of wedlock—he did not remain single for long. Having become the executor of his deceased law partner's estate a decade earlier, Cleveland had supervised the upbringing of his partner's daughter, Frances. She visited him in the White House in 1885, and the two were married in the Blue Room a year later, making him the only president to be married there.
Johnny Weissmuller (1904)
Weissmuller was a five-time Olympic gold medalist with 67 world records in swimming when, in 1932, he turned in his swimsuit for a loincloth and became Tarzan, the Ape Man. He starred in 12 Tarzan films and created the memorable "Tarzan yell" before being replaced by a younger actor in 1948. He then went on to star in a series of Jungle Jim movies adapted from comic books. Afterward, he ran his own swimming pool company.
Black Music Month
Black Music Month is observed in June each year in the United States. Created by music executives Kenny Gable and Ed Wright as a way to celebrate and promote black music, the special designation has been proclaimed each year since 1979 by the President. At the White House in Washington, D.C., a concert and reception is held each year that features various genres of African-American music, including
R&B
,
jazz
, blues, and
hip hop
. Throughout the country, public and private organizations host numerous educational programs and cultural festivals recognizing the achievements of black musicians.
Washing Hands in Cold Water 'As Good as Hot'
US scientists say they have poured cold water on the theory that washing hands with hot water kills more germs than unheated water. The small study of 20 people found using water at 15C (59F) left hands as clean as water heated to 38C (100F) .
READ MORE: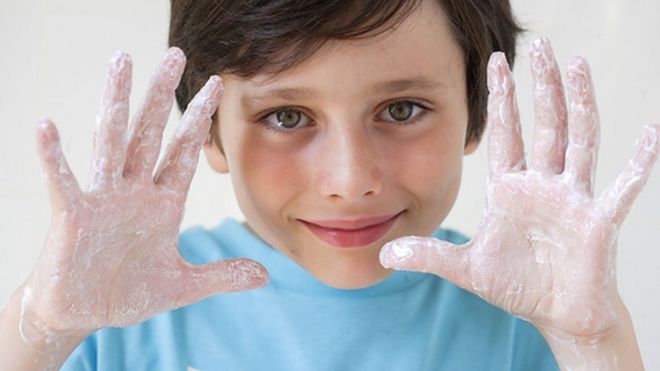 Washing hands in cold water 'as good as hot' - BBC News
1835 - P.T. Barnum launched his first traveling show. The main attraction was Joice Heth. Heth was reputed to be the 161-year-old nurse of George Washington.
1857 - Composer Sir Edward William Elgar was born.
1896 - Guglieimo Marconi's radio telegraphy device was patented in Great Britain.
1897 - Mark Twain, at age 61, was quoted by the New York Journal as saying "the report of my death was an exaggeration." He was responding to the rumors that he had died.
1937 - "The Fabulous Dr. Tweedy" was broadcast on NBC radio for the first time.
1966 -
Surveyor 1
, the
U.S.
space probe, landed on the moon and started sending photographs back to Earth of the Moon's surface. It was the first soft landing on the Moon.
1967 - In the U.S., "Sergeant Pepper's Lonely Hearts Club Band" was released by the Beatles. It was released on June 1 in the U.K. and around the world.
1969 - The National Arts Center in Canada opened its doors to the public.
1979 - Pope John Paul II arrived in his native Poland on the first visit by a pope to a Communist country.
2003 - In Seville, Spain, a chest containing the supposed remains of Christopher Columbus were exhumed for DNA tests to determine whether the bones were really those of the explorer. The tests were aimed at determining if Colombus was currently buried in Spain's Seville Cathedral or in Santo Domingo in the Dominican Republic.
DAILY SQU-EEK
1.
NBC Orders 'The Handmade Project' Crafts Competition Reality Series Hosted By Amy Poehler & Nick Offerman
2.
Ever Thought of Publishing Your Patterns?
3.
FLAG WOOL and FIBER FESTIVAL
The Pioneer Museum
There's something for everyone! All day shearing, animal exhibits, artisan vendors, fiber arts demonstrations, kids activities, great local food and beer, and so much more!
further information:
Flag Wool and Fiber
4.
BIG SKY FIBER FESTIVAL 2017
further information:
Big Sky Fiber Festival 2017
Pictures of the day
The first issue (March 1939) of paper currency in the
Protectorate of Bohemia and Moravia
, an unissued 1938 Republic of Czechoslovakia one koruna note originally intended for the Czech army. During the beginning of the
German occupation of Czechoslovakia
, an oval stamp was applied to the unissued 1938 stock of notes, identifying the currency as valid in the Protectorate. The overprint reads "Protektorat Böhmen und Mähren, Protektorat Cechy a Morava".
IF WASPS FIND COLORED PAPER THEY'LL MAKE RAINBOW COLORED NESTS
In an interesting experiment, biology student Mattia Menchetti gives colored construction paper to wasps and photographs the results
knit
- FATHER'S DAY
knit
thanks, Emily
knit
knit
knit
crochet
- FATHER'S DAY
crochet
thanks, Mindy
crochet
crochet
crochet
RECIPE
thanks, Shelley
CROCKPOT RECIPE
SWEETS
thanks, Gloria
Pavlova Cake
Ingredients:
4 egg whites
7.8 oz (220 g) sugar
2 teaspoons starch
1 tablespoon lemon juice
14 fl oz (400 ml) whipped cream (with minimum fat content of 33%)
3 tablespoons icing sugar
17.6 oz (500g) any berries and fruits
In a bowl, combine sugar and starch.
Beat egg whites with an electric mixer on high speed. Add sugar-starch mixture gradually and continue beating until it turns glossy and smooth.
Pour in the lemon juice and beat again. To check if the meringue is ready, scoop a spoonful and turn the spoon upside down — if the meringue sticks, it's time to proceed to the next step.
Line your baking pan with parchment paper and put the meringue on it. Form a shallow crater in the center of each meringue.
Preheat oven to 350 degrees F (180 degrees C). Put the meringue in the oven and immediately turn down the heat to 230-250 degrees F (110-120 degrees C). The pavlovas are done when the outside is dry to the touch. Remove your meringue from the oven and let cool.
For the cream: At high speed, beat the chilled cream and sugar.
Spread the cream on top of the meringue. Decorate with berries and fruits.
ADULT COLORING
CRAFTS
- FATHER'S DAY
CHILDREN'S CORNER ...
FATHER'S DAY
PUZZLE
Bouncy Castle Jigsaw Puzzle
WORD SEARCH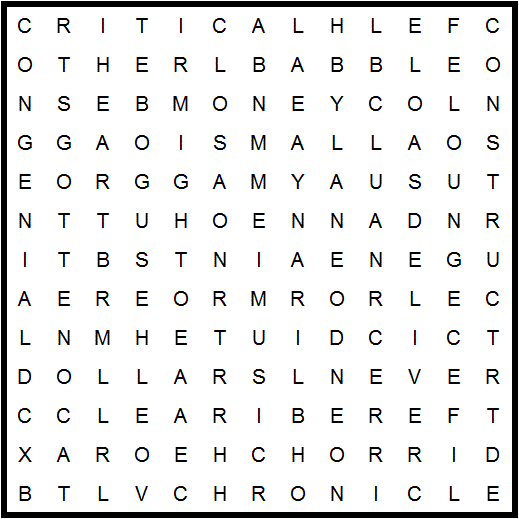 babble
ballerina
beer
bereft
bogus
boot
bugs

children
chronicle
clear
comet
cone
congenial
construct
critical

deliver
dollar

gotten
heart
heel
hire
honey
horrid

lane
life
lounge
manual
maybe
might
money
music

neon
never
other

reason

shame
small

treat

version
QUOTE
CLEVER
thanks, Jane
EYE OPENER