DIANE'S CORNER ... Celebrate Take Your Dog to Work Day
Word of the Day
Definition:

(verb) Furnish with a preface or introduction.

Synonyms:
preface, premise, introduce
Usage:

She always precedes her lectures with a joke.
Idiom of the Day
—

To remain a contender for success despite setbacks or difficulties.
History
College Board Administers the First SAT Exam (1926)
The SAT is a standardized test used in college admissions in the US. Developed by Carl Brigham, a Princeton psychologist who worked on the US Army's IQ test, the first Scholastic Aptitude Test was administered in 1926 to over 8,000 test-takers—60% of whom were male. Criticized as being biased toward whites, males, and the middle class, the exam has been modified over the years to improve fairness. Still, its value as a predictor of success in college is debated.
Alan Mathison Turing (1912)
Turing was a groundbreaking English mathematician and logician who worked on artificial intelligence (AI), among other things. He created the Turing test to determine whether a computer is capable of human-like thought. His papers on the subject are widely acknowledged as the foundation of research in AI. He also did valuable work in cryptography during WWII, helping to break the German Enigma code.
Festa de São João do Porto (So Joo Festival)
June 23, the eve of the Feast of
St. John the Baptist
, is celebrated each year in
Porto
, Portugal, with a curious ritual. Festival-goers tap each other on the head with plastic hammers or leeks. Some say the gesture indicates romantic interest, others claim it brings good luck to the recipient. The custom can be traced to pagan times; indeed, the fireworks, music, all-night dancing, and colorful processions that feature on St. John's Eve are more closely allied to pagan summer solstice rituals than religious observances. A large amount of wine is drunk, and grilled
sardines
are consumed.
Strange Creatures Discovered off Australian Coast
Researchers working off the coast of Australia are cataloging rarely seen, and even some new, species that lurk in the depths of the ocean.
READ MORE:
Strange creatures discovered off Australian coast
1868 - Christopher Latham Sholes received a patent for an invention that he called a "Type-Writer."
1904 - The first American motorboat race got underway on the Hudson River in New York.
1926 - The first lip reading tournament in America was held in Philadelphia, PA.
1931 - Wiley Post and Harold Gatty took off from New York on the first round-the-world flight in a single-engine plane.
1972 - U.S. President Nixon and White House chief of staff H.R. Haldeman discussed a plan to use the CIA to obstruct the FBI's Watergate investigation.
1987 -
Madonna
was on the cover of "Cosmopolitan" magazine.
2005 - Roger Ebert received a star on the Hollywood Walk of Fame.
2015 - NASA's Mars Odyssey completed its 60,000th orbit around Mars. The spacecraft entered orbit on October 23, 2001.
DAILY SQU-EEK
READERS INFO
1.
Lake Park Friends Wonderful Wednesdays 2017
Jun 21 - Jul 26, 2017
Milwaukee, WI
Energy is way too contained in an indoor music venue. Let that energy go where it wants through a series of outdoor concerts with Lake Park Friends Wonderful Wednesdays. No longer is Wednesday reduced to being Hump Day; this time, there's something to do on a Wednesday! A list of live music acts has made the middle of the week something to look forward to.
further information:
Music in the Park | Lake Park Friends
2.
The Bay-Rama FishFly Festival in New Baltimore, Michigan, celebrates the community with a family-friendly five-day event. Highlights of the FishFly include a parade with dozens of floats and marchers, a fireworks display, live music from area bands, clowns, carnival attractions, a princess and pirates pizza party, a kid's dance and a Miss Bay-Rama beauty pageant.
further information:
Bay-Rama Fishfly Festival 2017 schedule of events
3.
The Alameda County Fair is a community event featuring a variety of family-friendly activities and entertainment for two-and-a-half weeks throughout the summer. The fair began in 1859 in downtown Oakland as a floral event and eventually moved to Pleasanton as the first county fair in 1912. Since that time, the Alameda County Fair has continued as an annual event dedicated to celebrating the heritage and diversity of the community. Attendees can enjoy a fireworks show, live musical performances, horse-racing, art exhibits, carnival rides and games and many other entertaining activities.
further information:
Official Website of the 2017 Alameda County Fair
Picture of the day
A wild male
jaguar
(
Panthera onca
) near the
Rio Negro
in the
Pantanal
, Brazil.
Jaguars from the Pantanal
are the largest of their species, about 2.7 m (8.9 ft) long, with an average weight of about 100 kg (220 lb), and some weighing more than 135 kg (298 lb). A red jaguar was a mascot of the
1968 Summer Olympics
in Mexico City, and during the
2016 Summer Olympics
, a jaguar in the national colors of green and yellow was the Brazil team's mascot.
knit
thanks, Marilyn
knit
knit
knit
knit
crochet
thanks, Helen
crochet
, vintage
crochet
crochet
crochet
thanks, Rosa
Pot Holder Trio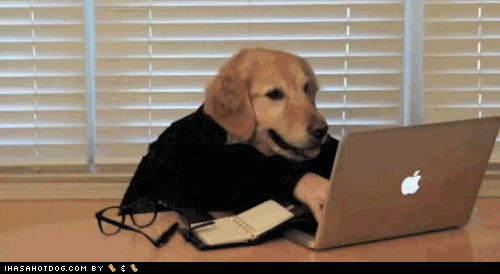 RECIPE
thanks, Maria
CROCKPOT RECIPE
SWEETS
thanks, Gloria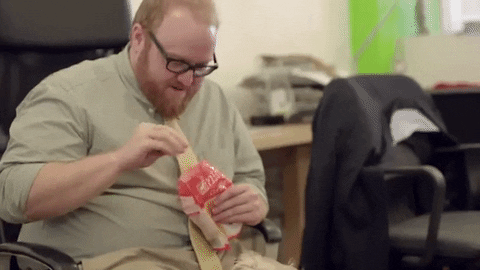 ADULT COLORING
CRAFTS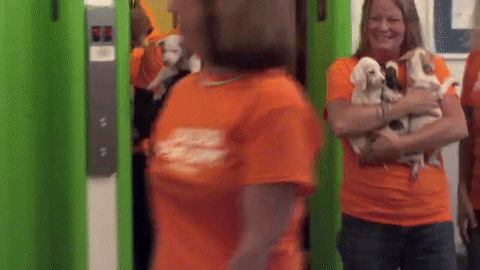 CHILDREN'S CORNER
... article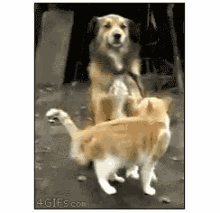 PUZZLE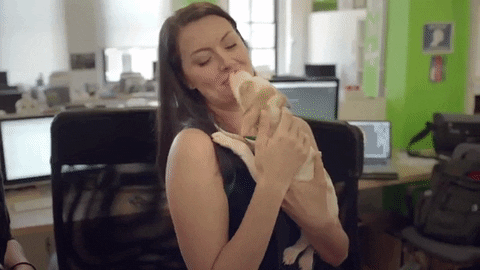 WORD SEARCH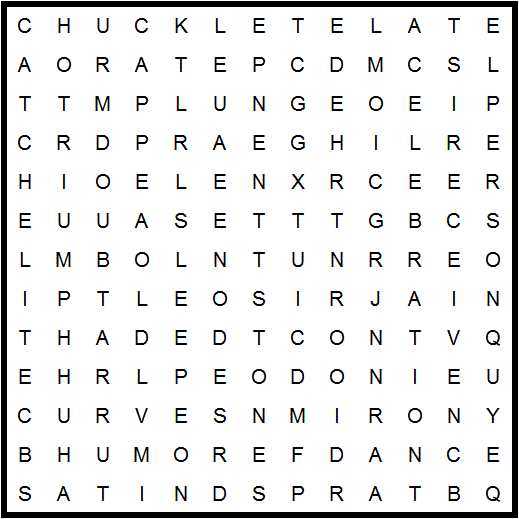 balance
burden

catch
celebration
challenge
chuckle
completion
curves
dance
doles
doubt

elate
elite
erupt
extra

gear
humor

irony

meeting

nine
nodes
orate

pale
peon
person
plunge

receive
return
satin
scorn
sire
sleep
sprat

tones
tries
triumph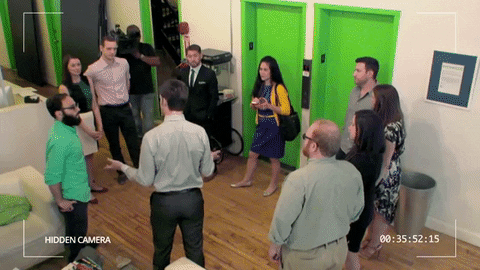 SUDOKU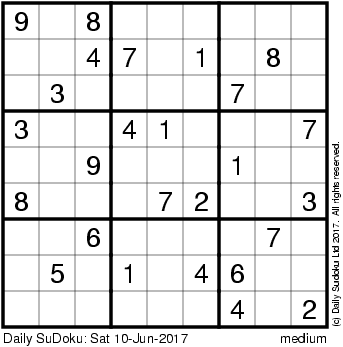 solution:
QUOTE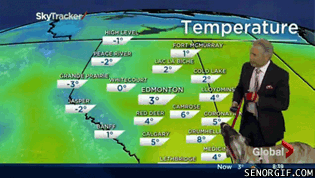 CLEVER
16 Surprising Uses for Ice Cubes
EYE OPENER