DIANE'S CORNER ... Celebrate Workers' Memorial Day
As we go through our day taking in the wonders around us with a disinterested eye, we often forget to take the time to remember that there were amazing people and lives that went into building the structure of the society we live in. It wasn't that long ago that everything from the clothes we wear to the buildings we inhabit were built in highly dangerous conditions lacking the rules and regulations that serve to keep workers safe in modern industry. Workers' Memorial Day commemorates the lives that have been given in the pursuit of modern comfort and convenience, and stands for the worldwide efforts to create safety in the workplace.
During the 1950's an organization was established that stood to unite the Labor Unions in a single unified goal. The American Federation of Labor and Congress of Industrial Organizations (AFL-CIO) was established in 1955, comprised of union organizations from many different nations. There were two organizations, the AFL and the CIO that came together to create this organization with the purpose of representing workers all over the world in creating a safe workplace.
In April of 1970, Workers' Memorial Day was established to bring awareness to the hundreds of thousands of people all over the world who had died just trying to get through another workday. This holiday was established in the same year that the Occupational Safety and Health Act (OSHA) came into effect in the United States, an event that helped to both standardize safety protocols and create an organization that would visit sites to enforce them. It didn't take long before this same practice was picked up and implemented in multiple industrialized countries all over the world.
Word of the Day
Definition:

(adjective) Having or emitting fragrance.

Synonyms:

aromatic

Usage:

The whole atmosphere was redolent with the savory fumes of roast meat.
Idiom of the Day
—

So that; with the particular aim or purpose of.
History
Charles de Gaulle Resigns as President of France (1969)
A celebrated general and statesman, de Gaulle was elected first president of France's Fifth Republic—a system of government with broad executive powers—in 1959. He helped write the constitution and pushed for direct popular election of the president. The mass civil unrest of May 1968 by students and workers almost toppled his government, and in 1969 de Gaulle was defeated in a referendum on constitutional amendments and resigned. He died just a year later.
Nelle Harper Lee (1926)
The daughter of an Alabama lawyer, Lee studied law before publishing her first and only novel in 1960.
To Kill a Mockingbird
, the story of a white lawyer who defends a black man falsely accused of raping a white girl, immediately found national acclaim. It won a Pulitzer Prize in 1961 and was adapted for film the next year. Though her novel is still widely read, Lee had largely stayed out of the spotlight.
Penn Relay Carnival
The
Penn Relays
is the oldest and largest track and field event in the United States. The first relay meet held on the campus of the
University of Pennsylvania
in Philadelphia was on April 21, 1895, but even back then the tents and atmosphere contributed to its reputation as a carnival rather than just a series of races. Since that time, the Penn Relays have served as a springboard for athletes who later went on to win
Olympic medals
. It is also a breeding ground for rising track and field stars, with more than 700 high school teams and 180 college teams participating.
Meet "Steve," a Strange New Sky Phenomenon
Meet "Steve," a strange, new aurora feature discovered by citizen scientists and verified by the European Space Agency's (ESA) Swarm satellites.
READ MORE:
Meet "Steve," a Strange New Sky Phenomenon
1686 - The first volume of Isaac Newton's "Principia Mathematical" was published.
1789 - A mutiny on the British ship
Bounty
took place when a rebel crew took the ship and set sail to Pitcairn Island. The mutineers left Captain W. Bligh and 18 sailors adrift.
1910 - First night air flight was performed by Claude Grahame-White in England.
1914 - W.H. Carrier patented the design of his air conditioner.
1932 - The yellow fever vaccine for humans was announced.
1937 - The first animated-cartoon electric sign was displayed on a building on Broadway in New York City. It was created by Douglas Leigh.
1957 - Mike Wallace was seen on TV for the first time. He was the host of "Mike Wallace Interviews."
1959 - Arthur Godfrey was seen for the last time in the final broadcast of "Arthur Godfrey and His Friends" on CBS-TV.
1985 - The largest sand castle in the world was completed near St. Petersburg,
FL
. It was four stories tall.
2000 - Jay Leno received a star on the Hollywood Walk of Fame.
DAILY SQU-EEK
1.

2.
Miami Gay & Lesbian Film Festival 2017
Apr 21-30, 2017 | Miami Beach, FL
The Miami Gay & Lesbian Film Festival is a ten-day event, which showcases films intended to educate the public by delving into the current and historical LGBT experience. The event hosts a multitude of critically acclaimed filmmakers and provides them with a venue to premiere their work while simultaneously creating a sense of overall community for festivalgoers and filmmakers alike. Guests are given the unique opportunity to experience a culturally diverse array of works and get a glimpse of LGBT perspectives.
further information:
MiFo, Miami & Fort Lauderdale Gay and Lesbian Film Festival
3.
Wharton County Youth Fair 2017
Apr 22-29, 2017
Wharton County Fairgrounds
6036 FM 961 Rd Wharton,
Wharton, TX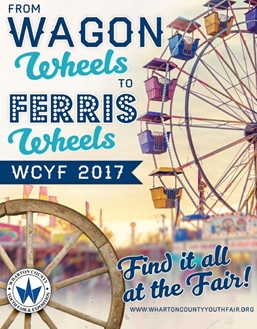 There are kids who would rather play with sticks in the mud than take their futures seriously. Others have goals and passions to pursue, like agriculture and livestock. The Wharton County Youth Fair encourages local youngsters to explore these passions in a fun and engaging environment. A finger-licking cook-off, dozens of livestock shows, horseshoe-tossing tournaments, chicken chasing and many other activities will serve up an educational, yet entertaining experience.
further information:
Wharton County Youth Fair
Pictures of the day
The apse of Our Lady of the Assumption, a Roman Catholic church in Windsor, Ontario, Canada. Though the parish was established in 1728, making it the oldest continuous one in Ontario, the cornerstone of the present church building was laid in the 1840s, with extensive construction efforts in subsequent decades. As of 2012, the church requires $15 million in repairs.
Nikita Golubev Turns Dirty Cars into Works of Art
The Moscow-based artist insures these cars will never get a car wash
knit
A summery plus-size top to knit
knit
thanks, Sheri
knit
knit
knit
krisknits

Needles:
US Size #6, 4.0mm

Yarn:
Lily's Sugar'n Cream
or any other kitchen cotton yarn.

Materials: Fiber fill or scrap yarn for stuffing,
Tapestry Needle
Strong yarn for seaming up.
( I used Patons Grace )
Scissor

Pattern: (Make 2)
CO 6sts

Row 1: K all sts
Row 2 (WS) and all even rows : P all sts
Row 3: Kfb, K4, Kfb (8 sts)
Break yarn and push sts back to end of needle.

CO 6sts on other needle.
Repeat rows 1-3 but don't break the yarn.
You should now have both pieces on one needle. Slide them together and P all sts (16 sts)
(*Tip: After purling the first 8 sts Grab the tail yarn (from the next piece) with the working yarn and P 1 st, this will secure it. Then drop the tail yarn and continue the row with working yarn. Be sure to treat that stitch as one on the next (RS) row.

Rows 7-10: (K one row, P one row) (2x)

Row 11: K1, SSK, K10, K2tog, K1
Row 13: K1, SSK, K8, K2tog, K1
Row 15: K1, SSK, K6, K2tog, K1
Row 17, K1, SSK, K4, K2tog, K1

Rows 19-30:
(K one row, P one row) (6x)

Row 31: Kfb, K6, Kfb
Row 33: Kfb, K8, Kfb
Row 35: Kfb, K10, Kfb
Row 37: Kfb, K12, Kfb

Rows 39-42: (K one row, P one row) (2x)

Row 43: K1, SSK, K2, K2tog, K1, Turn work keeping remaining 8 sts on right needle

Row 44:
Purl the 6 sts that were just worked.

Row 45: K 6 sts
Row 46: P 6 sts

Row 47: BO 6 sts, Break yarn.

Join yarn to remaining sts on (RS) and repeat rows 43-47.




Finishing:



Place both sides together wrong sides facing. With strong yarn thread tapestry needle and begin mattress stitching the sides and using a shoulder seam for joining the two halves together for the ends of the bone This video from Berroco might help if you get stuck. (I started seaming about half an inch down from the top right corner and continued counter-clockwise.) Once you have about 2" left begin stuffing the bone with fiberfill or scrap yarn. Finish seaming and secure ends. Pull thread through and cut with scissors from other side to hide it.



Here is a photo of how I used the Mattress Stitch to close the toy:



*A note about Fetch! and any other handmade toy that you use with your pets:
This toy is intended to be used only with owner's supervision. Do not leave your pet unattended with such toys because if ripped apart or damaged it could pose as a choking hazard. Check toy regularly for signs of wear and replace if necessary. (They're very fast to make!)
crochet
thanks, Nicky
crochet
, 2 - 3 yrs
crochet
Train pattern by Selena Wallace
crochet
thanks, Doris
crochet
RECIPE
thanks, Shelley
CROCKPOT RECIPE
SWEETS
thanks, Carol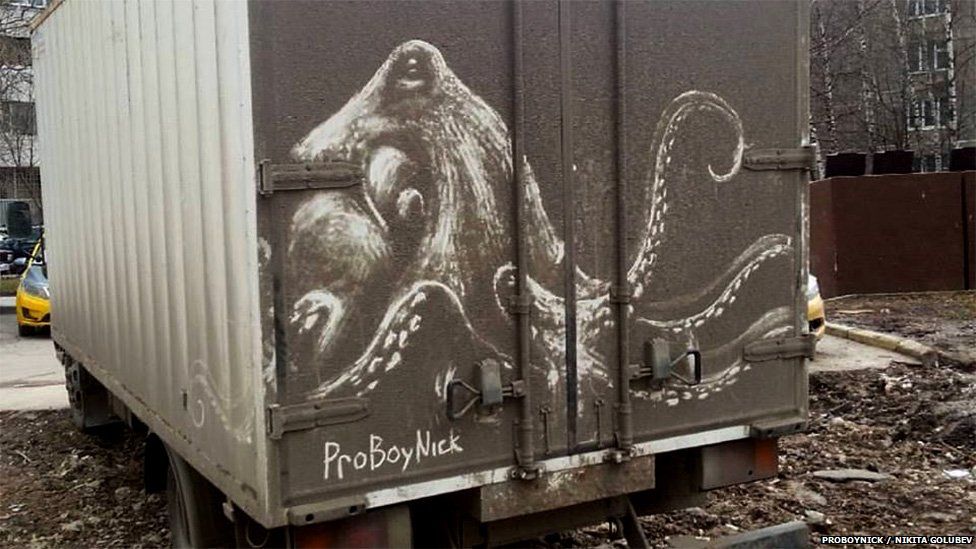 ADULT COLORING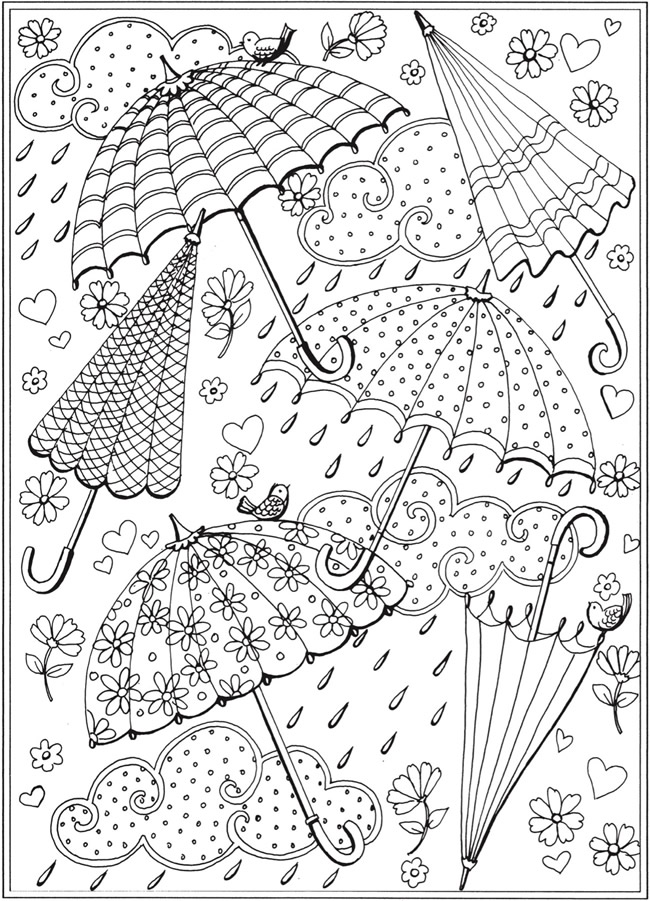 CRAFTS
Foam Letter Ribbon Stamp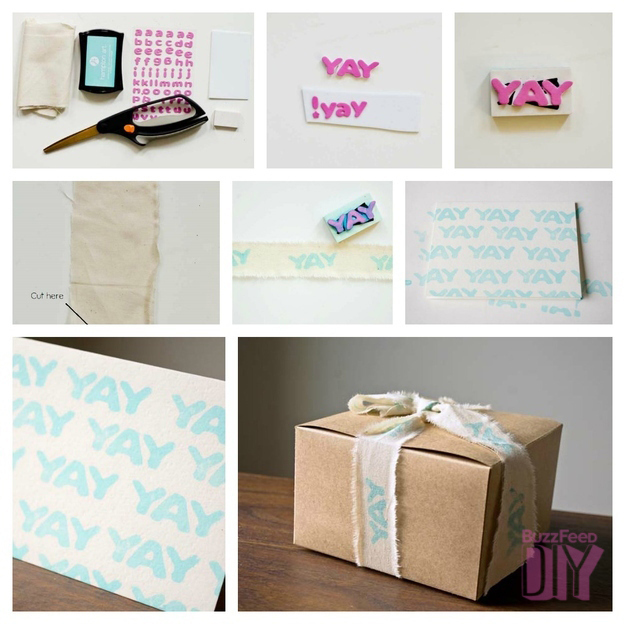 This adorable stamped fabric ribbon - such a great way to customize a gift for any occasion.
Supplies: sticky foam letters, one sheet of foam, a rubber eraser, an ink pad, 1/8 yard of muslin fabric, scissors, and super glue.
1. Place your stickers on your sheet of foam, spelling out "YAY" or whatever other message you have. (Note: You will need to use all capital letters in order to have your message stamp the correct way.) Next, use your scissors to cut around your letters, making sure you don't cut through the foam between your letters.
2, Apply super glue to the foam behind your letters. Glue the foam to the eraser. Let the glue dry.
3. Grab your muslin. Take your scissors and make one cut an inch from the edge of your fabric and an inch down. Next, take the two open sides and rip the fabric all the way to the bottom, completely separating the fabric.
4. Make another cut an inch away from the edge you just ripped and an inch down. Once again, rip your fabric tearing it until you have a fabric ribbon. Trim/remove any loose strings.
5. Take your stamp and press it into your ink pad. Press it a few times to make sure you have enough ink on your stamp. Press your stamp onto your fabric, starting at the end. Ink your stamp again and press it onto your fabric an inch away from the "YAY" you just made. Repeat this until your entire ribbon is stamped.
Wrap your package and enjoy!
You can take your wrapping decoration one step further and stamp a blank white card to match. Stamp "YAY" all over the front of your card starting at the top, working your way down.
CHILDREN'S CORNER
... paper doll play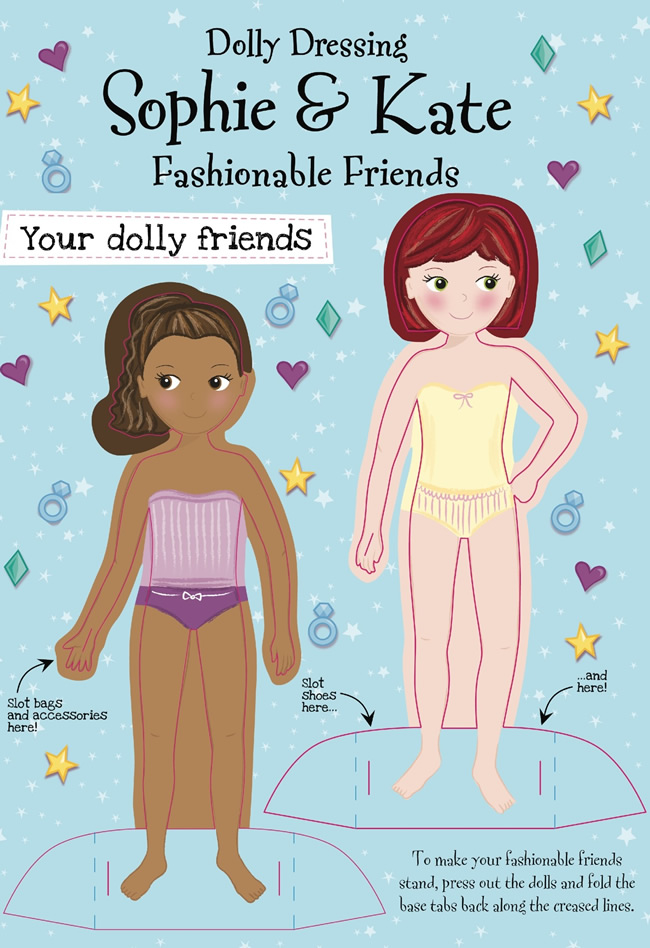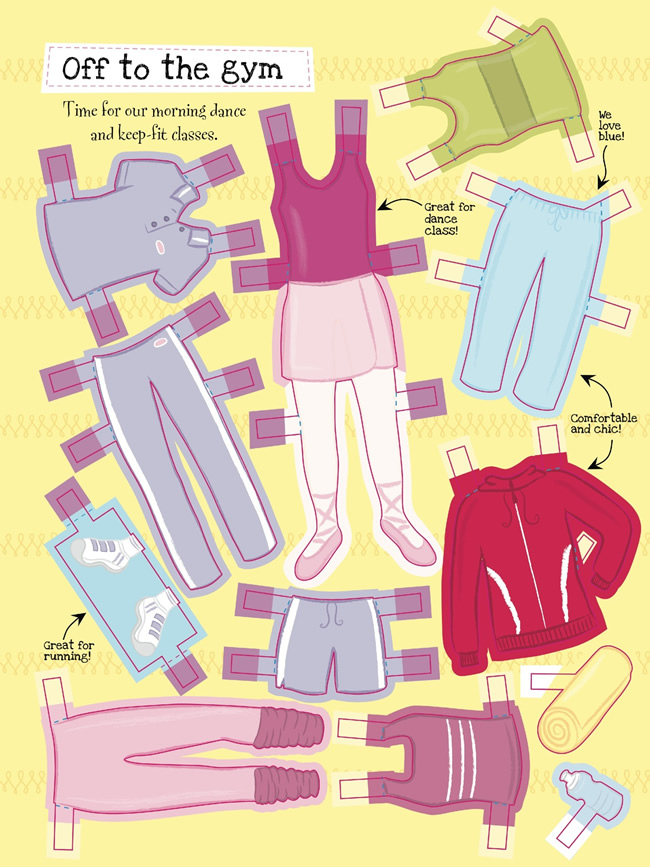 Column Contrast Jigsaw Puzzle
WORD SEARCH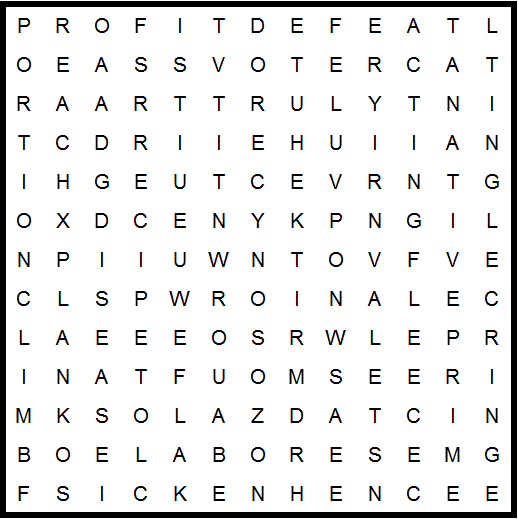 acting

climb
clot
cringe

defeat
disease

earn
fleece
foes
footprint
foster

hence

illusion

labor
native

pear
plank
portion
prime
profit
punch
rarity
reach
recipe

seer
sicken
steep
stern
stick
tingle
truly

valet
vital
voter

weak
weed
wooden
worst

QUOTE
CLEVER
Flower Pot Birdfeeder
An old flower pot will make a beautiful bird feeder. You will need to drill holes in the pot so that the birdseed will come out. You will need a plastic bottle with the top cut off and this will need holes drilled in as well. Get creative when you are drilling the holes and make a pattern so that they are functional and decorative.
EYE OPENER