DIANE'S CORNER ... Celebrate Army Day
Word of the Day
Definition:

(adjective) Marked by low spirits; showing no enthusiasm.

Synonyms:

dispirited

Usage:
A subtle change had transformed her from the listless woman he had known into a being who, for the moment, seemed palpitant with the forces of life.

Idiom of the Day
—

One is mentally or emotionally exhausted, overwhelmed, or overwrought.
History
Founding of The Church of Jesus Christ of the Latter-Day Saints (1830)
Shortly after Joseph Smith published the
Book of Mormon
in 1830, he officially founded The Church of Jesus Christ of the Latter-day Saints—also known as the Mormon Church—in Fayette, New York. The church flourished but was forced to relocate frequently. It was violently expelled from Missouri, and a mob killed Smith in Illinois in 1844. His successor, Brigham Young, led followers to Utah three years later.
Gerald Joseph "Gerry" Mulligan (1927)
Mulligan was an important baritone saxophonist and one of the best-known exponents of cool jazz, a delicate, understated offshoot of bebop. He began his career in the mid-1940s as an arranger for Gene Krupa and Claude Thornhill and played on the historic Miles Davis nonet recordings in 1949. He gained considerable success with the quartet he formed with Chet Baker in 1952, and he led ensembles of various sizes thereafter.
British Babies Cry the Most, Danish Babies the Least. Why?
It's official. Denmark – as well as being the world's best country to live in for women with the second-happiest people and one of the best healthcare systems in Europe – has the most contented babies.
READ MORE: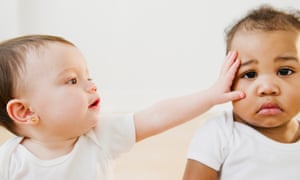 British babies cry the most, Danish babies the least. Why?
1789 - The first
U.S.
Congress began regular sessions at the Federal Hall in New York City.
1875 - Alexander Graham Bell was granted a patent for the multiple telegraph, which sent two signals at the same time.
1896 - The first modern Olympic Games began in Athens, Greece.
1909 - Americans Robert Peary and Matthew Henson claimed to be the first men to reach the North Pole.
1916 - Charlie Chaplin became the highest-paid film star in the world when he signed a contract with Mutual Film Corporation for $675,000 a year. He was 26 years old.
1927 - William P. MacCracken, Jr. earned license number '1' when the Department of Commerce issued the first aviator's license.
Reading this fact just now reminded me of riding on trolleys, which I never recollected til this very moment!
1957 - Trolley cars in New York City completed their final runs.
1985 - William J. Schroeder became the first artificial heart recipient to be discharged from the hospital.
1987 - Sugar Ray Leonard took the middleweight title from Marvin Hagler.
1997 - Mario Lemieux (Pittsburgh Penguins) announced that he would retire from the
National Hockey League (NHL)
following the playoffs of the current season.
DAILY SQU-EEK
1.
3.
Dallas Art Fair
Apr 6-9, 2017
Fashion Industry Gallery
1807 Ross Ave, Dallas, TX

The Dallas Art Fair features collections from distinguished national and international galleries and art dealers. Modern and contemporary works across a wide range of subjects and media are showcased over the weekend in Dallas' downtown Arts District. This event draws an eclectic mix of art collectors and aficionados, promoting Dallas as a destination for the international art community.
further information:
Dallas Art Fair |
4.
FeatherFest & Nature PhotoFest
Apr 6-9, 2017 | Galveston, TX
further information:
Home - Galveston Feather Fest
5.
Scottsdale ArtWalk
Apr 6, 2017
Along Main Street from Scottsdale Road West to Goldwater Boulevard and on Marshall Way from Indian School Road to Fifth Avenue
N Marshall Way & E Main St
Scottsdale, AZ

further information:
ArtWalk « Downtown Scottsdale
Pictures of the day
A family, or mob, of
meerkats
(
Suricata suricatta
) in the
Tswalu Kalahari Reserve
, South Africa. Meerkats, members of the
mongoose
family, are primarily
insectivores
, though they may eat other small animals or plants. They are
social animals
that live in groups of twenty or more. Meerkat family dynamics were featured in the series
Meerkat Manor
, first aired in 2005.
crochet
- EASTER
crochet
crochet
crochet
crochet
thanks, Shelley

CROCKPOT RECIPE
SWEETS
ADULT COLORING
CRAFTS
- BUTTON ART
CHILDREN'S CORNER
... crafts
PUZZLE
Cannes Port Jigsaw Puzzle
WORD SEARCH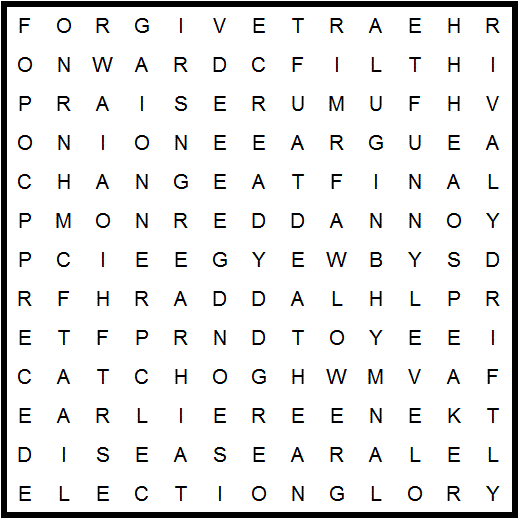 adder
anger
annoy
argue

catch
change
connect
dawn
death
disease
drift

earlier
election

filth
final
finger
forgive
funny

glory
greet

heart
hymnal

level
lower
mirror

onion
onward

praise
precede

ready
rear
rival
sear
serum
speaker

table
there
truth

wheat
wine
QUOTE
CLEVER
Orange Cup Birdfeeders
EYE OPENER
thanks, Jane