DIANE'S CORNER ... Celebrate Bookmobile Day
NY Public Library Digital Collection (Part 2)
Neuenburg, Neuchatel Canton, Switzerland.
Word of the Day
| | |
| --- | --- |
| Definition: | (noun) A satire or lampoon, especially one that ridicules a specific person, traditionally written and posted in a public place. |
| Synonyms: | parody, put-on, sendup, spoof, charade, lampoon, mockery, burlesque, travesty, takeoff |
| Usage: | The corrupt politician was a popular target of the pasquinades that were posted all over the city. |
Idiom of the Day
—

At a time that will never come to pass. (Used to show skepticism or cynicism over someone's hypothetical remark.)
Hide and seek.
History
Herbert Jeffrey "Herbie" Hancock (1940)
Hancock is a jazz and funk pianist, composer, and bandleader who emerged as part of Miles Davis's group in the mid-1960s. An early adopter of electronic instruments, he became involved with funk and disco in the 70s, while continuing to tour with jazz groups, such as that of Wynton Marsalis. He won an Academy Award for his original score of the 1986 film
'Round Midnight.'
Cosmonauts Day
On April 12, 1961, Russian
cosmonaut
Yuri Gagarin
became the first man to travel in outer space. April 12th was declared Cosmonauts Day in Gagarin's honor. Official ceremonies on this day begin in the Moscow suburb of
Korolyov
, well known as the center of Russian rocket production, where officials and former cosmonauts lay flowers at a statue of Gagarin. The general public celebrates the day in a less formal manner: some place flowers at statues of Gagarin in various cities, while others attend space-themed art and film exhibitions.
Man Searches for Caribbean Treasure Using a Secret Map Left by NASA Astronaut
He's hunting for sunken treasure in the Caribbean, using a secret map created from outer space by one of NASA's first astronauts.
READ MORE:
Man searches for treasure using a secret map left by NASA astronaut
1606 - England adopted the original Union Jack as its flag.
1799 - Phineas Pratt patented the comb cutting machine.
1833 - Charles Gaylor patented the fireproof safe.
1877 - A catcher's mask was used in a baseball game for the first time by James Alexander Tyng.
1892 - Voters in Lockport, New York, became the first in the U.S. to use voting machines.
1934 - F. Scott Fitzgerald novel "Tender Is the Night" was first published.
1945 - In New York, the organization of the first eye bank, the Eye Bank for Sight Restoration, was announced.
1945 -
U.S. President Franklin D. Roosevelt
died in Warm Spring, GA. He died of a cerebral hemorrhage at the age of 63. Harry S Truman became president.
1955 - The University of Michigan Polio Vaccine Evaluation Center announced that the polio vaccine of Dr. Jonas Salk was "safe, effective and potent."
1969 - Lucy and Snoopy of the comic strip "Peanuts" made the cover of "Saturday Review."
1983 - Harold Washington was elected the first black mayor of Chicago.
1988 - Harvard University won a patent for a genetically altered mouse. It was the first patent for a life form.
1992 - Disneyland Paris opened in Marne-La-Vallee, France.
2012 - The game Candy Crush Saga was released on Facebook.
DAILY SQU-EEK
READERS INFO
1.
2.
further information:
FESTIVAL INFO
3.
Downtown Los Angeles Art Walk
Apr 13, 2017
634 South Spring Street & Historic Core District
Los Angeles, CA
The Downtown Art Walk is an on-going, innovative community art festival in downtown Los Angeles. The Art Walk is free, self-guided and open to the public. The venues include various galleries along Spring and Main Street, but some works are displayed outdoors as well. On the second Thursday of every month, attendees can expect to see galleries featuring new artwork and to participate in special events downtown in conjunction with the Art Walk. The design of the event is meant to give art buyers and fans the option of choosing the mood of their experience: an early, slow stroll through the exhibits or a large, vibrant gathering of art explorers descending upon the streets.
further information:
Downtown Art Walk
4.
Downtown Anaheim Certified Farmers' Market & Craft Fair
Apr 13, 2017
215 Main St
Point Arena, CA

Since its inception in 1995, the Downtown Anaheim Certified Farmers' Market has been the go-to spot for locals to buy directly from certified California growers. Live music, delicious eats and agricultural exhibitions offer additional entertainment for festival goers.
further information:
Downtown Anaheim Certified Farmers' Market & Craft Fair – Downtown Anaheim Association
5.
Vintage Market Days
Apr 13-15, 2017
Chesterfield Mall
291 Chesterfield Center
St Louis, MO
Vintage Market Days is THE place to find original art, antiques, vintage clothing, handmade treasures, seasonal plantings and baked goods in Central Denver. Held several times a year in various communities, this three-day event is an opportunity to discover and support the talents, treasures and passions of local vendors.
further information:
Home Page
Donna di Marino
Pictures of the day
LONG EXPOSURE PHOTO OF THE CARIBBEAN SEA
Mouse knitting.
knit
- EASTER
knit
thanks, Judith
His and Hers Laundry Bags
knit
knit
knit
thanks, Barbara
crochet
- EASTER
thanks, Jennifer
crochet
How To Crochet A Lacy Poncho
crochet
thanks, Phyllis
crochet
crochet
RECIPE
- PASSOVER
CROCKPOT RECIPE
thanks, Patsy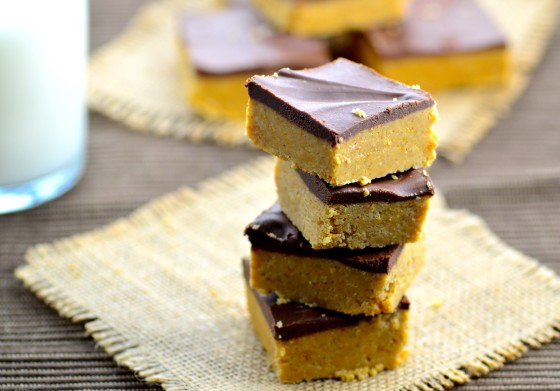 Reeses Squares - 5 Ingredients And No Bake Recipe
ADULT COLORING
CRAFTS
Step 1: This is what you need:
CHILDREN'S CORNER
... CRAFTS
PUZZLE
Marmalade Jars Jigsaw Puzzle
WORD SEARCH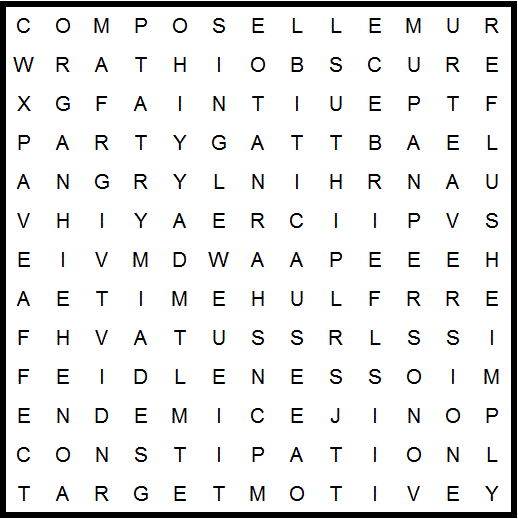 affect
angry
aversion

brief

cause
compose
constipation
endemic
evident

faint
flush

hair

idleness
immune
imply
irate
lapels
lemur

main
malaise
motive

obscure
organ
otiose
party
pave
person

sell
single
supine
target
teach
time
tins

vital

wrath
write
CLEVER
EYE OPENER
MUST KNOW PASSOVER TERMS
Key words and phrases for Passover.