DIANE'S CORNER ... Celebrate Weed Appreciation Day
Word of the Day
Definition:

(noun) A shady resting place in a garden or park, often made of rustic work or latticework on which plants, such as climbing shrubs or vines, are grown.

Synonyms:
bower, pergola
Usage:

I never saw such a garden-large and shady, full of box-bordered paths, and lined with long grape-covered arbors with seats under them.
Idiom of the Day
—

To be in a rush; to not have much or any time to spare. Usually used in the present tense.
History
Freddie Bartholomew (1924)
Abandoned by his parents as a baby and raised by a British aunt whose last name he took, Bartholomew was a successful child actor in Hollywood during the 1930s. He appeared in such films as
Little Lord Fauntleroy
,
Captains Courageous
, and
David Copperfield
, which propelled him to fame at the age of 10. After he became successful, his biological parents launched a protracted and expensive court battle to regain custody of the child star.
Nyepi
The people of
Bali
in Indonesia celebrate the Vernal Equinox and the New Year by driving the devils out of the villages and then observing a day of stillness, known as
Nyepi
or Njepi. It is believed that when spring arrives and the rainy season ends, the Lord of Hell,
Yama
, sweeps the devils out of Hades. The devils then fall on Bali, making it necessary to purify the entire island. The following day, Nyepi, marks the start of the New Year and the arrival of spring. It is observed with the suspension of all activity: no cooking or fires, no sexual intercourse, and no work of any kind are permitted.
Major Shake-Up Suggests Dinosaurs May Have 'UK Origin'
The first dinosaurs may have originated in the Northern Hemisphere, possibly in an area that is now Britain. This is one of the conclusions of the first detailed re-evaluation of the relationships between dinosaurs for 130 years.
READ MORE: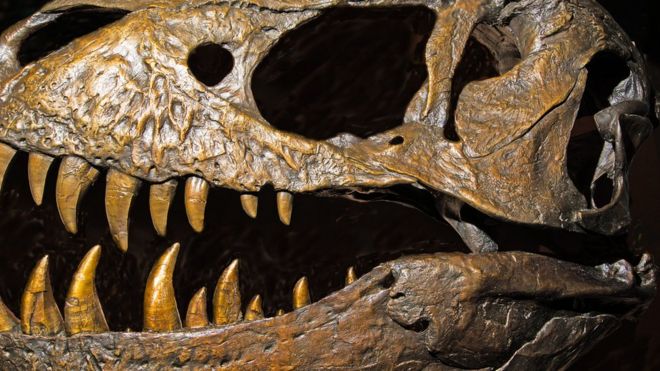 Major shake-up suggests dinosaurs may have 'UK origin' - BBC News
1797 - Nathaniel Briggs patented a washing machine.
1885 - The Salvation Army was officially organized in the
U.S.
1910 - The first seaplane took off from water at Martinques, France. The pilot was Henri Fabre.
1917 - During World War I the Women's Army Auxiliary Corps (WAAC) was founded.
1921 -
U.S. President Warren Harding
named William Howard Taft as chief justice of the
United States
Supreme Court.
1947 - The American Helicopter Society revealed a flying device that could be strapped to a person's body.
1963 - Sonny Werblin announced that the New York Titans of the American Football League was changing its name to the New York Jets. (
NFL
)
1964 - Madame Tussaud's Wax Museum in London announced the Beatles would be cast in wax.
1967 - Raymond Burr starred in a TV movie titled "Ironside." The movie was later turned into a television series.
1972 -
Elvis Presley
recorded "Burning Love." It would turn out to be his last major hit.
1974 - A streaker ran onto the set of "The Tonight Show starring Johnny Carson."
1986 - More than 6,000 radio stations of all format varieties played "We are the World" simultaneously at 10:15 a.m. EST.
1990 - Jesse Owens received the Congressional Gold Medal from
U.S. President George H.W. Bush
.
2002 - The National Museum of American History put a cornet that had belonged to
Louis Armstrong
on display.
DAILY SQU-EEK
1.
PBS SHOWS AVAILABLE ONLINE TO VIEW -
from the beginning!
thanks, Cher
the Simply June library
2.
3.
4.
When
Mar 28, 2017
from

06:00 PM

to 08:00 PM
Where

Joann Hetzel Memorial 4-H Building, Bismarck

Contact Name

Amelia Doll, Agent

Contact Phone

701-221-6865
Funds raised will go to support the Louise Gobbs memorial Playground to be built at the Missouri Valley Complex. (must be 21 to attend).
Pictures of the day
The Submission of Prince Dipo Negoro to General De Kock
is an
oil painting
on
canvas
painted by
Nicolaas Pieneman
between 1830 and 1835. It depicts General
Hendrik Merkus de Kock
's capture of Prince
Diponegoro
in 1830, which signaled the end of the
Java War
(1825–1830). The painting, commissioned by De Kock, shows Diponegoro abandoning his followers and submitting peacefully, in what the art historian Werner Krauss describes as recognition that "de Kock's stern action is for the best of the
Javanese
".
knit
thanks, Marcy
knit
knit
, premie - newborn
knit
knit
crochet
thanks, Jennifer
crochet
thanks, Phyllis
crochet
crochet
crochet
Ear and licourice
V= sc O= ch
RECIPE
thanks, Shelley
CROCKPOT RECIPE
SWEETS
KIT KAT PRETZEL BITES
ADULT COLORING
CHILDREN'S CORNER
.... paint and play

Sea Tree Seat Jigsaw Puzzle
WORD SEARCH
QUOTE
CLEVER
COOL PRODUCTS
EYE OPENER
Original Blue Dawn is Not Just For Dishes Anymore