DIANE'S CORNER ... Celebrate Puppy Day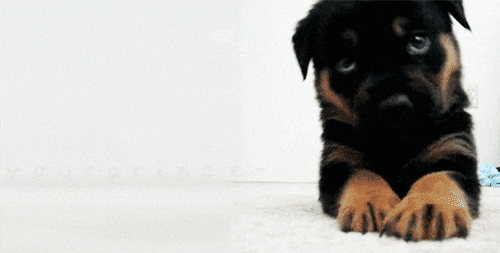 They're fluffy and playful, they yip and bark and are just all around adorable, and all they want is to be loved. What could we be talking about? That's right, puppies! Puppy Day celebrates that most adorable of our four-footed friends, the baby canine, and it's quite possibly the cutest day ever. It doesn't matter the breed or gender, all puppies are the perfect solution to a terrible day. They'll cuddle and crawl and… well, occasionally pee all over everything… but they're puppies! When Puppy Day comes around, you better be ready for a barking good time, there's no way to avoid it when the day is about the ultimate ball of heart-melting fluff!
You know what's magical and fantastic? Oh right, we've already been fanboying about it haven't we? That's right, don't care! Puppies! Puppies bring the gift of love without boundaries to us, and they're absolutely determined to be the best friend you've ever had. When you come home from school, that's all they care about, is that you're home. Long day at work? Just a big happy ball of fluff coming to see you right at the door, more reliable than the bestest romantic partner. What's amazing about the love for puppies is that it spreads across the world, through every culture and every social strata. Puppies just bring us all together!
Puppy Day was established to bring awareness to the world about puppy mills and how to go about adopting. Puppy mills are often some of the most horrible establishments, with the females bred until they either can't conceive, or die giving birth. They're literally run like a factory, money in, puppies out. Between these heinous establishments and both wild and family dogs remaining unsprayed and unneutered, the population of dogs is getting out of control.
Well the best way to celebrate puppy day is to spend time in the company of these small furry bundles of love. If you have love, space, and desire for puppies in your house then get ye down to a local pound to find yourself a puppy to share your life with!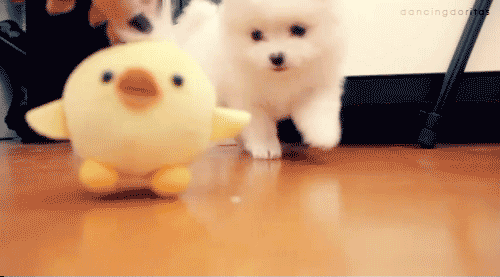 Word of the Day
Definition:

(noun) A person given to clowning and joking.

Synonyms:
merry andrew, clown, goof, goofball
Usage:

At a country fair there was a buffoon who made all the people laugh by imitating the cries of various animals.
Idiom of the Day
—

An extreme or acute sensation of fear, apprehension, worry, or anxiety. Often used with "get" or "give."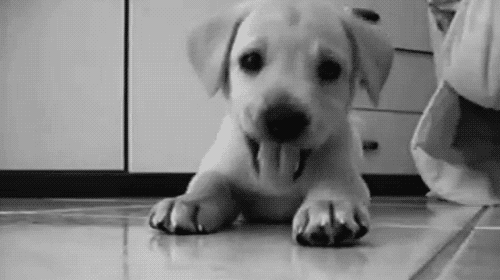 History
Margaret of Anjou (1430)
Margaret was queen consort of King Henry VI of England and ruled during her husband's frequent bouts of mental illness. With the king insane and childless, Richard, duke of York, was poised to inherit the throne. However, in 1453, Margaret gave birth to a son. The convoluted struggle over who would be king resulted in the War of the Roses, which, by 1471, had left most of those involved dead—except for Margaret.
Spider Venom May Offer Stroke Therapy
A protein in spider venom may help protect the brain from injury after a stroke, according to research. Scientists found a single dose of the protein Hi1a worked on lab rats.
READ MORE: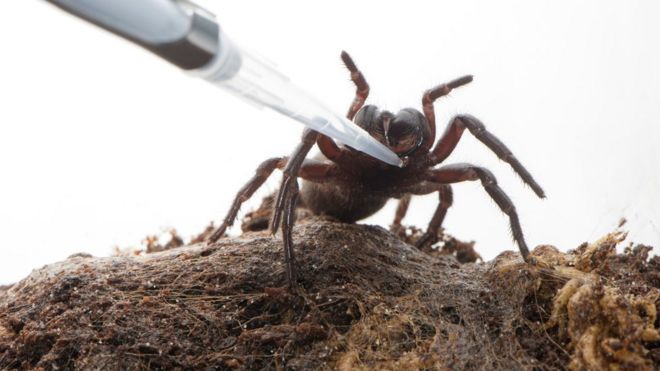 Spider venom may offer stroke therapy - BBC News
1490 - The first dated edition of Maimonides "Mishna Torah" was published.
1743 - Handel's "Messiah" was performed in London for the first time at the Covent Garden theatre. It was presented under the name "New Sacred Oratorio" until 1749.
1775 - American revolutionary Patrick Henry declared, "give me liberty, or give me death!"
1806 - Explorers Lewis and Clark, reached the Pacific coast, and began their return journey to the east.
1836 - The coin press was invented by Franklin Beale.
1839 - The first recorded printed use of "OK" [all correct] occurred in Boston's Morning Post.
1840 - The first successful photo of the Moon was taken.
E. V. Haughwout Building at 488 Broadway, New York, NY
1857 - Elisha Otis installed the first modern passenger elevator in a public building. It was at the corner of Broome Street and Broadway in New York City.
1868 - The University of California was founded in Oakland, CA.
1901 - Dame Nellie Melba, revealed the secret of her now famous toast.
1912 - The Dixie Cup was invented.
1950 - "Beat the Clock" premiered on CBS-TV.
1957 - The
U.S.
Army sold the last of its homing pigeons.
1965 - America's first two-person space flight took off from Cape Kennedy with astronauts Virgil I. Grissom and John W. Young aboard. The craft was the
Gemini 3
.
1972 -
Evel Knievel
broke 93 bones after successfully jumping 35 cars.
1973 - The last airing of "Concentration" took place. The show had been on NBC for 15 years.
1983 - Dr. Barney Clark died after 112 days with a permanent artificial heart.
1998 - The movie
"Titanic"
won 11 Oscars at the Academy Awards.
1999 - In Gibraltar, a set of postage stamps was released commemorating what would have been the 30th wedding anniversary of Yoko Ono and
John Lennon
.
DAILY SQU-EEK
1.
Touring across Canada, in honor of Canada's 150th birthday, "Rock the Nation" is a celebration of over thirty years of Canadian music. Songs that inspired us, songs that moved us, comforted us and challenged us. It's the soundtrack to a generation and a musical reflection of a country that was coming of age. Experience it all live on stage, as we take a journey from the 60's to the 80's featuring the songs and music made famous by Paul Anka, The Guess Who, Neil Young, Joni Mitchell, April Wine, Loverboy, K.D Lang, Tom Cochrane and so many more. Come see for yourself how our nation, our artists, and our music were influenced by the changing world.
further information:
Enmax Centrium Upcoming Shows in Red Deer, Alberta
2.
Lucidity
Apr 7-9, 2017
Santa Barbara, CA
About This Festival
Those who are loyal to
Burning Man
and
Coachella
should see familiar faces at Lucidity. This music-and-art festival, whose name refers to those dreams that are so vivid they feel real, is good at getting people in such trance like states that many leave this event feeling like their lives have been changed, or at least shifted, usually for the better.
further information:
2017 Lucidity Festival: Eudaimonia - April 7 - 9, Live Oak Campground, Santa Barbara
Pictures of the day
The
Gilt-bronze Maitreya in Meditation
is a
gilt
-
bronze
statue of
Maitreya
seated in meditation. It measures 83.2 centimetres (32.8 in) in height and probably dates to the middle or late 6th century. One of the best known and regarded
Korean Buddhist sculptures
, it was designated as the 78th
national treasure of Korea
in 1962.
MUSEUM EXHIBIT FOR THE BLIND
ENCOURAGES PEOPLE TO TOUCH THE ARTWORKS
The Museo del Prado in Madrid launched its first exhibit for the visually impaired, 3D printing six of their most renowned artworks in their collection.
knit
Morran mittens pattern by Lærke Roark
knit
thanks, Adele
knit
knit
thanks, Rae
knit
crochet
thanks, Lisa
crochet
Salem
crochet
crochet
thanks, Rosa
crochet
RECIPE
thanks, Shelley
Garlic and Thyme Roasted Chicken With Crispy Drippings Croutons Recipe
CROCKPOT RECIPE

SWEETS
thanks, Patsy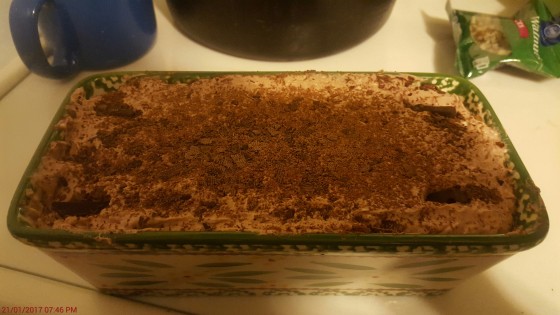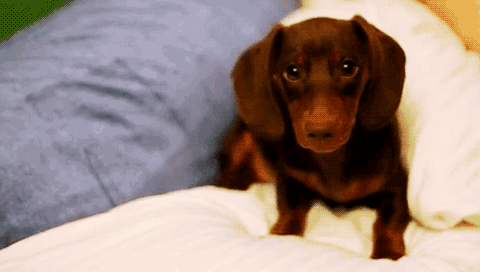 ADULT COLORING
CRAFTS
Bright and Colorful Canisters
CHILDREN'S CORNER
... crafts
Paper Bag Dog
PUZZLE
Sunset Biking Jigsaw Puzzle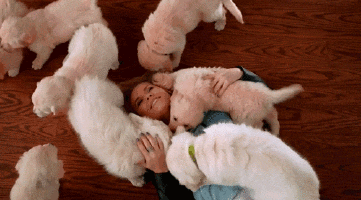 WORD SEARCH
(hint below)
The grid has under 100 letters but unfortunately for puzzle solvers all of the letters are either a 'd', 'o' or a 'g', making it especially tricky.
REDDIT
Reddit users have claimed this is the 'world's hardest word search' – but can you spot the word 'dog'?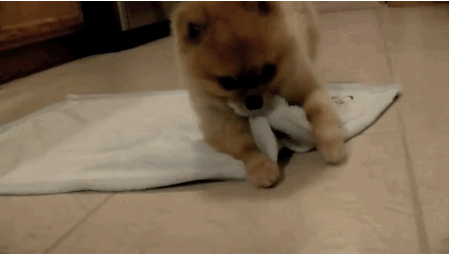 Don't Peak! lol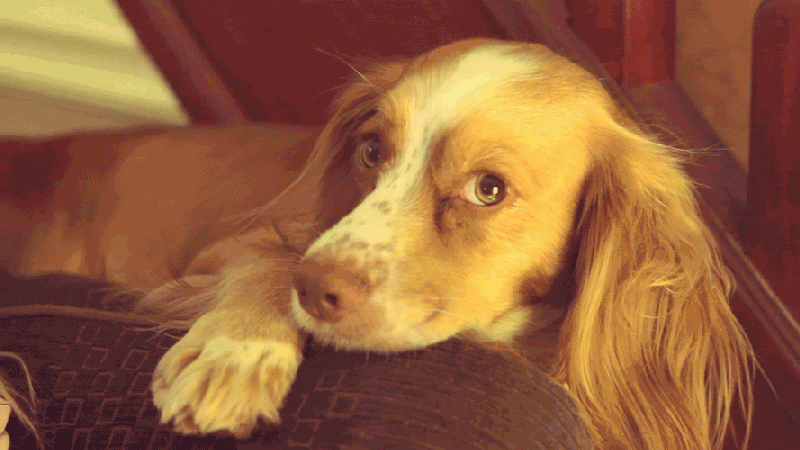 HINT: line 3 ('d' in 8th position)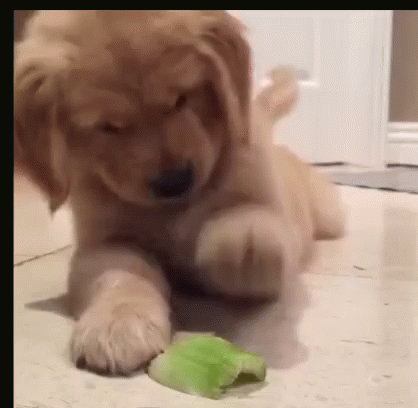 QUOTE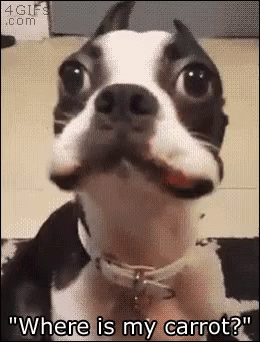 CLEVER
There are plenty of DIY dog treat recipes
out there for those who like to show their pooch a little loving from the oven! But, if you have a pet that needs daily medication, and you don't want to spend money on store-bought pill pockets, you can make your own with this simple pill-pocket recipe. Depending on the size of your pill, you can also use frozen blackberries or blueberries if you want to give your pet another healthy anti-oxidant-rich alternative. Just run the berry under water to thaw, and push the pill in! Remember, not all
berries
are good for your dog to eat!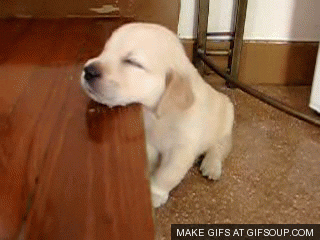 EYE OPENER
3 Types of berries dogs can eat!
naturipefarms
POOCH, PUP OR TAIL-WAGGER; SOME OF THE MANY NAMES USED FOR MAN'S BEST FRIEND. THESE LOYAL ANIMALS HAVE BEEN BY MAN'S SIDE FOR OVER 20,000 YEARS. OVER TIME, DOGS HAVE EVOLVED INTO MANY SHAPES AND SIZES BUT WILL ALWAYS HOLD A PLACE IN THE HEART OF MANY FAMILIES. DOGS ARE IMPORTANT MEMBERS OF A FAMILY, AND THEIR HEALTH IS TAKEN SERIOUSLY SO THAT CAN LIVE A HAPPY AND HEALTHY LIFE. A DOGS DIET IS RESTRICTED TO NUTRIENT RICH KIBBLE TO MAINTAIN HEALTH BUT OF COURSE THERE ARE THOSE FEW TABLE SCRAPS IN BETWEEN! THIS GOT US THINKING… CAN DOGS BENEFIT FROM BERRIES JUST LIKE HUMANS DO?
CAN DOGS EAT BLUEBERRIES?

YES!

Blueberries are one of those "superfoods" we're constantly told we should have more of in our diets. Unsurprisingly, they're also good for your dog. All the antioxidants, fiber and phytochemicals blueberries boast provide the same benefits for your dog's body that they give yours. Try frozen blueberries make for a crunchy treat dogs love.
CAN DOGS EAT STRAWBERRIES?

YES!

Berries. Is there anything they can't do? Along with blueberries, strawberries are a nutritional powerhouse for both you and your dog. Like their blue cousins, strawberries are full of antioxidants. They also boast high fiber and a lot of vitamin C. Here's a bonus: Strawberries even contain an enzyme that can help whiten your dog's teeth. Keep a bag of frozen strawberries in your freezer to make smoothies for yourself, and you'll also have a crunchy snack on hand for man's best friend. Just don't feed unlimited amounts, because even though the sugar in strawberries is natural sugar, too much can be bad news.
CAN DOGS EAT BLACKBERRIES?

YES!
Blackberries round out the holy trinity of healthy berries for your trusty mutt, along with strawberries and blueberries. Like those others, blackberries are loaded with antioxidants to fight free radicals in your dog, and also have plenty of fiber and vitamins, too.
It is worth mentioning that not all berries are good for dogs. Stay away from cherries, holly berries, juniper berries, baneberries, poke berries, and mistletoe berries. These contain pits and/or chemicals that can be health hazards for your dog. And remember to feed your dogs limited quantities because too much can be bad news!