DIANE'S CORNER ... Celebrate Neighbor Day
thanks for lightening up the day, Jane
Word of the Day
Definition:

(noun) A person with expert knowledge or training, especially in the fine arts.

Synonyms:

cognoscente

Usage:

I brought the painting to the world's best art connoisseurs, and they all agreed that it was an authentic Picasso and would fetch millions at auction.
Idiom of the Day
—

To become permanent or firmly established; to be a normal part of everyday life, especially after once being abnormal or unusual



L
History
The Henley Regatta Is Established in England (1839)
Until 1839, the little town of Henley-on-Thames was known primarily as a glass-producing port town. During a town hall meeting that year, Captain Edmund Gardiner proposed holding a regatta, since the growing popularity of rowing could benefit the town. Today, the rowing competition is a world-class competition that draws oarsmen from around the world for five days each summer, with thousands of spectators taking part in its traditions.
Julius Schnorr von Carolsfeld (1794)
Schnorr was a German religious and historical painter and draftsman. As a child, he studied under his father, who was an engraver and painter. In 1817, he went to Rome, where he became associated with the Nazarene movement of painters, who rejected most painting after the Middle Ages and focused primarily on religious subjects for their art. Schnorr is best known for the hundreds of illustrations he created for a pictorial Bible.
Why Origami Machines May Unlock Secrets of Mars and the Universe
If some NASA researchers have their way, Mars exploration technology of the future may rely on an art form from the past. NASA's Jet Propulsion Laboratory (JPL) has developed a Pop-Up Flat Folding Explorer Robot (PUFFER) prototype that could change how we explore Mars.
READ MORE:
How origami machines might unlock secrets of Mars and the universe
1827 - Composer
Ludwig van Beethoven
died.
1878 - Hastings College of Law was founded.
1885 - Eastman Kodak (Eastman Dry Plate and Film Co.) produced the first commercial motion picture film in Rochester,
NY
.
1898 - In South Africa, the world's first game reserve, the Sabi Game reserve, was designated.
1937 - Spinach growers in Crystal City,
TX
, erected a statue of Popeye.
1951 - The
U.S.
Air Force flag was approved. The flag included the coat of arms, 13 white stars and the Air Force seal on a blue background.
1953 - Dr. Jonas Salk announced a new vaccine that would prevent poliomyelitis.
1957 -
Ricky Nelson
recorded his first songs.
1964 - "Funny Girl" opened on Broadway starring
Barbra Streisand
.
1973 - Women were allowed on the floor of the London Stock Exchange for the first time.
1982 - Ground breaking ceremonies were held in Washington,
DC
, for the Vietnam Veterans Memorial.
1999 - In Michigan, Dr. Jack Kevorkian was convicted of second-degree murder for giving a terminally ill man a lethal injection and putting it all on videotape on September 17, 1998 for "60 Minutes."
2000 - The Seattle Kingdome was imploded to make room for a new football arena.
DAILY SQU-EEK
On This Date
INTRODUCED AT THE PRICE OF ONLY $5.00
Pictures of the day
knit
thanks, Judith
knit
knit
knit
knit
thanks, Dawn
crochet
Essentials Baby Blanket
crochet
crochet
crochet
crochet
RECIPE
CROCKPOT RECIPE
SWEETS
ADULT COLORING
CRAFTS
CHILDREN'S CORNER
... quiz
PUZZLE
Lake Beach Jigsaw Puzzle
WORD SEARCH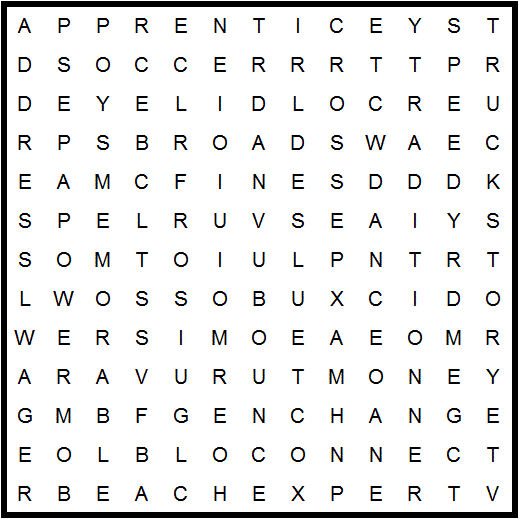 address
apprentice

beach
bounce
broad

change
cold
connect
contact
cross
dance
describe

expert
eyelid

fines
fumble

group
hood

leaf

massive
memorable
mine
money

obvious
power

read
rids
rowdy

soccer
sound
speed
story
team
tear
tradition
trek
trial
truck

wager
CLEVER
thanks, Sheri
Coffee Filters
EYE OPENER