DIANE'S CORNER ... Celebrate World Soil Day
One annual celebration you might be forgiven for not participating in (or even knowing about) is
World Soil Day
. Yes, soil—as in that sticky brown stuff that gets walked all over your prized cream carpets. Sadly, it is our ignorance about the importance of soil and the degree to which we take advantage of all that it offers that have led to a drastic reduction in its quality the world over. These are precisely the problems
World Soil Day
aims to battle, as few things could be more important to us, the inhabitants of Planet Earth, who could never hope to survive without the land. Soil is one without a doubt of the most significant parts of the ecosystem, contributing to our food, water and energy and playing an important part in reducing the impact of climate change. For all of these reasons, it's high time
World Soil Day
became known to more people than just scientists concerned about the welfare of our planet.
In 2002, the International Union of Soil Sciences (IUSS) made a resolution proposing the 5th of December be
World Soil Day
in order to celebrate the importance of soil as a critical component of the natural system and as a vital contributor to human well-being. 2015 was also declared to be the Internationals Year of Soils in hopes of raising as much awareness as possible about the enormous role soil plays in food security. Unsurprisingly, so far it's mostly been the global community of 60,000 or so soil scientists who have been the ones celebrating the day the most. The chances of us ordinary folk exchanging 'Happy Soil Day' cards in the near future remain minimal, but that doesn't mean we can't learn to appreciate the important roles that soil plays in our lives (even if it is darn hard to scrub off the carpet when your nearest and dearest feline friends leave muddy footprints on their way to the kitchen).
It is also a good idea to reduce the amount of surfaces such as driveways and patios to a minimum, as water flowing over them gains momentum and causes more erosion than it normally would once it reaches the soil. If you absolutely must have that patio, you could consider having it built with paving stones so rainwater can flow directly downward into the soil instead. Another simple way you could go about conserving soil (and in this case, water as well) is to have a rain barrel placed somewhere where it can collect rainwater flowing off your roof, which you can then use to water your lawn. Whatever you decide to do, remember that even the smallest gestures can make a big difference to Mother Nature!
Word of the Day
Definition:

(adjective) Lacking moisture, especially having insufficient rainfall to support trees or woody plants.

Synonyms:

waterless

Usage:

Only a few succulents managed to survive in the arid climate.
Idiom of the Day
—
To take more food than one is actually capable of eating.
History
Flight 19 Is Lost in the Bermuda Triangle (1945)
Flight 19 was the designation of five US Navy bombers that disappeared over the Bermuda Triangle during a navigation training flight from a naval air station in Florida. All 14 airmen involved in the exercise were lost. The search-and-rescue flight that went after them also disappeared, along with its 13-man crew, and is assumed to have exploded in midair. No wreckage from any of the six aircraft has ever been positively identified.
Paul Painlevé (1863)
A mathematical prodigy, Painlevé embarked on a career devoted to science, but he turned to politics after the Dreyfus Affair sparked his interest. In World War I, he held several French cabinet posts and was briefly premier in 1917. He was premier again in 1925 and was later minister of war and minister of aviation. In mathematics, Painlevé ranked among the best minds of his time, and he made important contributions in the field of differential equations.
International Volunteer Day for Economic and Social Development
In 1985, the
United Nations
established December 5 as
International Volunteer Day for Economic and Social Development
. The Assembly hoped that in so doing, it would draw favorable attention to the contribution made by
volunteers
, and thus inspire more people to serve the world community as volunteers.
Could Humans Actually Live on Mars?
For thousands of years, humans have looked up at the night sky and pondered their place in the cosmos. One little red dot in particular has long held our interest: Mars.
READ MORE:
1766 - James Christie, founder of the famous auctioneers, held his first sale in London.
1776 - In Williamsburg,
VA
, at the College of William and Mary the first scholastic fraternity in America, Phi Beta Kappa, was organized.
1782 - The first native
U.S.
president, Martin Van Buren, was born in Kinderhook,
NY
.
1791 - Composer Wolfgang Amadeus Mozart died in Vienna, Austria, at the age of 35.
1901 - Movie producer Walt Disney was born in Chicago. He created his first Mickey Mouse cartoon at the age of 27.
1908 - At the University of Pittsburgh, numerals were first used on football uniforms worn by college football players.
1951 - The first push button-controlled garage opened in Washington,
DC
.
1965 - The Beatles played in their hometown of Liverpool for the last time.
DAILY SQU-EEK
READER'S INFO
Mevlâna Anma Törenleri
Dec 7-17, 2016 | Konya, Turkey

Location
Mevlânâ Kültür Merkezi
Pictures of the day
John Jellicoe
(1859–1935) was a
Royal Navy
officer who fought in the
Anglo-Egyptian War
and
Boxer Rebellion
and commanded the
Grand Fleet
at the
Battle of Jutland
during the
First World War
. His handling of the fleet at that battle was controversial: he made no serious mistakes and the German
High Seas Fleet
retreated to port – at a time when defeat would have been catastrophic for Britain – but the British public was disappointed that the Royal Navy had not won a victory on the scale of the
Battle of Trafalgar
. Jellicoe later served as
First Sea Lord
, overseeing the expansion of the Naval Staff at the Admiralty and the introduction of
convoys
, but was removed at the end of 1917. He also served as the
Governor-General of New Zealand
in the early 1920s.
Reading Between the Lines
To appreciate Greg Payce's "Alumina", look at the negative space between the vases
knit - christmas
knit - christmas, cat gift
thanks, dawn
Cat toys pattern by Nicola Valiji
knit
thanks, judith
knit - christmas, dog gift
Knit Snuggle Tubbie pattern by Rae French
knit - christmas
Classic Christmas Tree Ornament pattern by Bernat Design Studio
crochet - chanukah
Child's Menorah Crochet Pattern | Red Heart
crochet - christmas, cat gift
Seasick
crochet
thanks, bertha
crochet - christmas, dog gift
Clip-On Poo Bag Keeper Crochet Pattern
crochet - christmas
RECIPE
thanks, sara
Yield 4 servings
With a mandolin slicer, or a food processor with a thin slicing blade, slice the sweet potato into paper thin slices. Place the slices into the ice water and allow to soak for 1 hour. Drain, rinse the chips, and drain on paper towels until very dry.
In a small bowl combine the salt, cumin, cinnamon and sugar until well combined. Set aside.
Fill a deep dutch oven at least two inches deep with oil, making sure the oil is at least three inches from the top of the pot. Heat the oil to 375 F. Working in batches, fry the chips until the edges are curled and they are golden brown, about three minutes.
Remove from the oil onto a paper towel lined baking sheet. Season immediately with the seasoning mixture. Allow to cool completely before serving. Store the chips in a zip top plastic bag if you plan to hold for longer than a day.
Enjoy!
CROCKPOT RECIPE
SWEETS
Cranberry Bars Recipe - Food.com
ADULT COLORING
CRAFTS
- christmas
CHILDREN'S CORNER
... craft
PUZZLE
- chanukah
QUOTE
CLEVER
Complete All The Patterns
Your mind detects patterns better than 96% of the population
EYE OPENER
12 Book Sites Every Reader Needs To Bookmark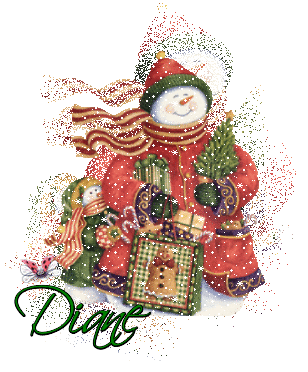 thanks, sheri