DIANE'S CORNER ... Celebrate International Day of Veterinary Medicine
Until one has loved an animal a part of one's soul remains unawakened.
– Anatole France
We all have them in our lives, those friends that are loyal to the end, that want nothing from us but love and the occasional meal. We are, of course, talking about our animal friends, the scaly fish that swim in the tank, the purring fur-ball that awaits us at the door each day and does everything in its power to prevent us from getting anything productive done, and the wagging tail waiting to join us on the morning jog. What would our lives be without pets in them? A lot less.
International Day of Veterinary Medicine
dedicates itself to recognizing the field of medicine that keeps our friends alive, and the people who practice it.
The
International Day of Veterinary Medicine
lauds those companies and organizations like the American Veterinary Medicine Association that work every year not just to promote the development of veterinary medicine, but to ensure that information is made available to pet owners like you that will enable you to make the best choices for them. Whether that's a notice about the contents of a new dog food (that sometimes leads to them getting recalled, like Cesar Classics Filet Mignon Flavor Wet Food in October of 2016) or a new medicine that you may want to ask your veterinarian about for rovers, these organizations are on the cutting edge of Veterinary Medicine.
International Day of Veterinary Medicine
also celebrates those intrepid souls who work hard to keep our animals safe, and are constantly going through ongoing education to stay at the very front of the medicine that will keep our pets alive and healthy for years to come. A special shout-out goes to those who practice exotic animal medicine, learning about critters that are rarely kept as pets.
Word of the Day
Definition:

(verb) To leap about playfully.

Synonyms:

frisk, frolic, lark, rollick, romp, cavort

Usage:

Then he ran back to the shed pulling the playful young horse, who wanted to gambol all over the yard, by the rein.
Idiom of the Day
—
To put someone in an inescapable position or situation; to leave someone with no viable options or solutions.
History
John Birch Society Founded (1958)
The John Birch Society was founded in 1958 by Robert H. Welch, Jr., a retired candy maker, to combat communism and promote ultraconservative causes in the US. It was named for an American missionary and army intelligence officer killed by Chinese communists in 1945, considered by the society the first hero of the Cold War. Its membership reached more than 70,000 in the 1960s.
William Whiston (1667)
Whiston was an English clergyman and mathematician. He won favor through his
New Theory of the Earth
and in 1701 was made deputy to Sir Isaac Newton, whom he succeeded as a professor of mathematics at Cambridge. Well known as a preacher, Whiston aroused opposition by proclaiming his opinions about early Christianity, and in 1710 he was dismissed from the university for heresy.
Skipping Two Hours of Sleep May Double Your Crash Risk
What can you do to prepare for safe holiday road trips this year? Try getting the recommended seven to eight hours of sleep each night.
READ MORE:
STUDY: Skipping Two Hours Of Sleep May Double Your Crash Risk
1793 - "The American Minerva" was published for the first time. It was the first daily newspaper in New York City and was founded by Noah Webster.
1884 - Levant M. Richardson received a patent for the ball-bearing roller skate.
1907 - Christmas Seals went on sale for the first time, in the Wilmington,
DE
, post office.
1940 - The Longines Watch Company signed for the first FM radio advertising contract with experimental station W2XOR in New York City.
1960 - Sperry Rand Corporation unveiled a new computer known as "Univac 1107."
1960 - The first episode of "Coronation Street" was screened on ITV.
1962 - "Lawrence of Arabia" by David Lean had its world premiere in London.
1963 - The Supremes album "Meet the Supremes" was released. It was their first album.
1978 - "Soul Man," John Belushi and Dan Aykroyd's version, was released under the name, "The Blues Brothers."
1990 - Lech Walesa won Poland's first direct presidential election in the country's history.
DAILY SQU-EEK
If You Were Born Today, December 9
While you tend to portray a strong and determined person, and for the most part you do fit the part, some may be surprised that you are sensitive, soft-hearted, and a tad moody. You dream big but have some problems translating your dreams and impulses into concrete expression. Aggressive pursuit of your goals is not for you. Success comes from inner motivation, enjoyment, and having fun along the way. You seek out a companion in life, and you prefer understated, sincere, and loyal partners. Famous people born today: Kirk Douglas, Donny Osmond, John Malkovich, Dick Van Patten, Judi Dench, Simon Helberg, Beau Bridges, Felicity Huffman.
READER'S INFO

thanks, susan b.
http://www.mochimochiland.com/blogimages/santachimneyxmas.gif
Pictures of the day
Grace Hopper
(1906–1992) was an American
computer scientist
and
United States Navy
Rear Admiral
. She was one of the first programmers of the
Harvard Mark I
computer in 1944, invented the first
compiler
for a computer programming language, and helped popularize the idea of machine-independent programming languages. This led to the development of
COBOL
, one of the first
high-level programming languages
.
In recognition of Hopper's contributions, the destroyer
USS Hopper
is named for her, as is the
Cray XE6
"Hopper" supercomputer at
NERSC
.
Ephemeral art by Andy Goldsworthy
knit - cat christmas gift
Knitted Bouncy Door Hanger Cat Toy pattern by Sheila Ralston
knit
thanks, martha
knit
(sorry .. cant seem to erase this dulicate)

knit
knit - dog christmas gift
Out of Yarn pattern by Audrey Bochantin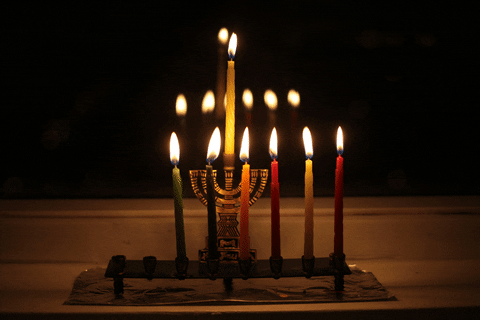 crochet - cat christmas gift
crochet - dog christmas gift
Dog Woobie - Dog toy pattern by Sara Sach
crochet
crochet
crochet
thanks, helen
Poinsettia Applique/Broochn
This poinsettia makes a festive pin, but you can also add it to a headband, tote bag, or a beautiful gift topper!
5.0 mm H crochet hook

Worsted weight yarn of your choice in red, green, and yellow (I used Red Heart Super Saver in "Cherry Red" "Bright Yellow" and "Paddy Green"

1 Small piece of red felt

1 Bar pin backing if you wish to make it into a brooch (if you don't have a pin backing, try using a large safety pin)

Hot Glue

Tapestry Needle

Scissors
Instructions for petals and leaves:
Chain 4 and join with a slip stitch to form a ring.
Round 1: In the center of the ring, work 6 dc, 4 sc, 1 tr, 4 sc. Join with a slip stitch to close leaf and fasten off.
Join with a slip stitch to close leaf and fasten off. Weave in all ends.
Instructions for poinsettia center:
(Make 3 Yellow)
Cut the felt into a 2 inch circle. Using a hot glue gun, place the leaves down first (I positioned mine in a triangle shape) along the edge of the felt. Next, add a layer of 6 red petals, overlapping them slightly in a circular fan shape. Do not over glue, as it will flatten the flower. Try to just glue the bottom edges of petals/leaves to the felt and stick them on. Finish by adding 3 yellow dots to the center of the flower, overlapping them as shown in the photos. If you wish to make yours into a pin, glue pin backing to back of flower.
Let dry/cool completely before using.
RECIPE
- chanukah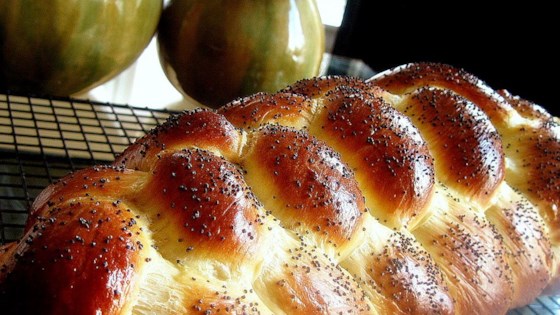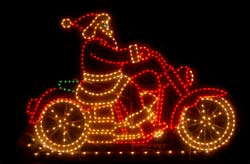 CROCKPOT RECIPE
- christmas
SWEETS
- christmas
Marble Dipped Oreos - Delineate Your Dwelling
ADULT COLORING
CRAFTS
- christmas
Dollar Store Crafts » Blog Archive » Make a Christmas Candy Wreath
CHILDREN'S CORNER
... christmas craft
DIY Paper Christmas Trees | krokotak
PUZZLE
QUOTE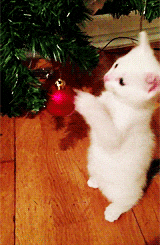 CLEVER
DIY Reindeer Nail Art | eHow
thanks, helen
EYE OPENER
Top 20 Fun Christmas Facts Around the World
It's beginning to look a lot like Christmas! Take a peek at our list of fun facts about how the most important holiday of the year is a celebrated around the world!
Did you know that?
XMAS
In Greek, X means Christ; that is where the word "Xmas" comes from!
Christmas World Records
The world's largest Christmas present was the Statue of Liberty. The French gave it to the US in 1886. It is 46.5 meters high and weights 225 tons!
"Green" Christmas
It can take up to 15 years to grow an average-sized tree of 6-7 feet or as little as 4 years, but the average growing time is 7!
Christmas Songs
Bing Crosby 's 'White Christmas' was released in 1942 and is considered to be the best-selling Christmas song of all time!
Christmas Statistics
1 in 10 – The number of the presents received that will be broken by the New Year
7 in 10 – The number of dogs that get Christmas gifts from their owners
33 – The average amount spent per person on last-minute purchases
25 – The percentage time spent in queues when Christmas shopping
832 – The number of homes Santa visits every second to deliver all his presents
5340 – Average number of times Visa Cards are used every minute during Christmas time
Traditional Christmas Sweets
FRANCE: Buche de Noel (a Génoise or other sponge cake, baked in a large Swiss roll pan)
USA: Pumpkin Cake (with cinnamon and ginger, frosted with cream cheese frosting)
SPAIN: Nougat (made with sugar or honey, roasted nuts)
HUNGARY: Beigli (roll of sweet yeast bread with a dense, rich, bittersweet filling)
ITALY: Panettone (is a type of sweet bread loaf originally from Milan)
SWEDEN: Pepparkakor (heart-star and goat-shaped gingerbread biscuit)
UK: Christmas Pudding (steamed pudding, with dried fruit and nuts, usually made with suet)
PORTUGAL: Pain Perdu (French toast made with bread and eggs, milk, sugar and cinnamon)
GERMANY: Lebkuchen (large cookies made of honey)