DIANE'S CORNER ...
Celebrate Bake Cookies Day
Bake Cookies Day occurs in the middle of the holiday season, and is a great excuse to bake some delicious cookies to help you get through the cold, winter days! Why not try some cinnamon flavored cookies (such as the snickerdoodle) to get your kitchen smelling of winter festivities? Or there's always the classic 'sugar cookie' with brightly colored royal icing, silver candy balls and sprinkles, cut into a myriad of seasonal shapes.

Bake Cookies Day is your excuse to indulge in the art (and eating) of cookies of every stripe and measure, especially those that remind you of the season.
Cookies arrived in America in the 17th century, although the word arrived much later with the Dutch in its original form of "koekje", meaning "little cake". This was soon shortened to "cooky" or "cookie", although cookies themselves seem to date back as far as 7th century Persia! Since then they've become a global phenomena that come in more varieties, flavors, and styles than you can possibly imagine.
From fruit filled cookies to the simple but delectable sugar cookie (Yep, got a sugar cookie fixation, tis the season!), these "little cakes" are simply the most amazing thing to come out of an oven since bread· Every year people get together to celebrate Bake Cookies Day by baking dozens of cookies for charity drives, orphanages, and generally bringing joy to family and friends everywhere.
For those who don't know how to bake cookies, allow me to introduce you to my favorite… Sugar cookies!
Sugar Cookie Recipe
1 ½ cups powdered sugar
1 cup butter or margarine, softened
½ t almond extract
1 egg
2 ½ cups all-purpose flour
1 t baking soda
1 t cream of tartar
Mix together the powdered sugar, butter, vanilla, almond extract, and egg in a large bowl· Stir in the rest once this is blended· Cover and refrigerate for 2 hours· Preheat your oven to 375 degrees F, divide the dough in half, roll out to a ¼" thick sheet· Apply cookie cutters to get desired shape, and bake for 7-8 minutes until the edges are light brown.
Done.
That's it.
Enjoy!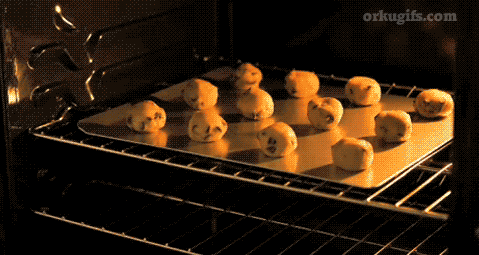 Word of the Day
Definition:

(noun) A style that involves indirect ways of expressing things.

Synonyms:

ambage, circumlocution

Usage:

Parents often engage in periphrasis when discussing adult matters in the presence of their children.
Idiom of the Day
—

To have a thoroughly entertaining, enjoyable, and/or amusing time.
History
Saturn's Moon Epimetheus Is Discovered (1966)
Epimetheus, a nonspherical body measuring about 89 mi (144 km) by 67 mi (108 km) by 61 mi (98 km), is one of Saturn's 48 confirmed natural satellites. It was discovered in 1966 and photographed in 1980 by the Voyager 1 probe. Epimetheus and another moon, Janus, are co-orbital, meaning that they share nearly the same orbit. About every fourth year, the lower, faster satellite overtakes the other and is boosted into the higher orbit.
Tyrus Raymond "Ty" Cobb (1886)
Cobb was one of the greatest offensive players and perhaps the fiercest competitor in baseball history. During his 24-year career as an outfielder for the Detroit Tigers and Philadelphia Athletics, he set records that would stand for decades, including 892 stolen bases—a feat partly attributed to the brutality with which he used his cleats. Cobb provoked controversy on and off the field but was the first player elected to baseball's Hall of Fame in 1936.
University's Mind-Controlled Robotic Arm May Help Paralyzed Patients
Researchers have created a mind-controlled robotic arm they believe will help millions of paralyzed patients or those with a neurodegenerative disease.
READ MORE:
University's mind-controlled robotic arm may help paralyzed patients
1796 - The "Monitor," of Baltimore, MD, was published as the first Sunday newspaper.
1862 - The first orthopedic hospital was organized in New York City. It was called the Hospital for Ruptured and Crippled.
1912 - The discovery of the Piltdown Man in East Sussex was announced. It was proved to be a hoax in 1953.
1915 - U.S. President Wilson, widowed the year before, married Edith Bolling Galt at her Washington home.
1936 - Su-Lin, the first giant panda to come to the U.S. from China, arrived in San Francisco, CA. The bear was sold to the Brookfield Zoo for $8,750.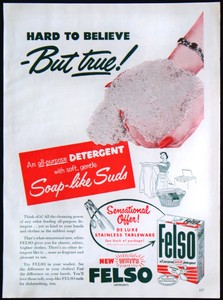 1953 - WPTZ, in Philadelphia, PA, presented a Felso commercial, it was the first color telecast seen on a local station.

1956 - "To Tell the Truth" debuted on CBS-TV.
1965 - Kenneth LeBel jumped 17 barrels on ice skates.
1999 - After living atop an ancient redwood in Humboldt County, CA, for two years, environmental activist Julia "Butterfly" Hill came down, ending her anti-logging protest.
2010 - In Nanjing, China, the Zifeng Tower opened.
DAILY SQU-EEK
If You Were Born Today, December 18
You are a proud, idealistic person who is sometimes quite stubborn and set in your ways. You are more emotional than is obvious, and having a purpose and direction in life is vital to your emotional health. You need to feel proud of what you do, and the more you do, the stronger a leader you are. Your manner is regal and respectable, you are far from petty. Relationships define you, and many of you have a hard time being alone. You have great respect for others who are clever and witty. Famous people born today: Brad Pitt, Keith Richards, Katie Holmes, Ray Liotta, Christina Aguilera, Steven Spielberg.
READER'S INFO
Solstice at the Sunwheel
Sunrise and sunset alignments
UMass Amherst, Amherst, Massachusetts

December 21, 7 a.m. and 3:30 p.m.

Free admission - 413-545-0444
Pictures of the day
The Lambert cylindrical equal-area projection is a cylindrical equal-area projection used in cartography. Attributed to the Swiss mathematician Johann Heinrich Lambert, this projection is undistorted along the equator, which is its standard parallel. Distortion increases rapidly, however, towards the poles, which become lines instead of points.
When Peter Jackson spotted the Alexander Farm during an aerial search of the North Island for the best possible locations to film The Lord of The Rings film trilogy, he immediately thought it was perfect for Hobbiton.
knit - christmas
knit
knit
knit
http://www.knitforvictory.com/2009/12/kool-aid-fern-lace-scarf/
knit - christmas
crochet - christmas
crochet
crochet
crochet
http://www.ravelry.com/patterns/library/cat-neck-pillow
crochet - christmas
RECIPE - chanukah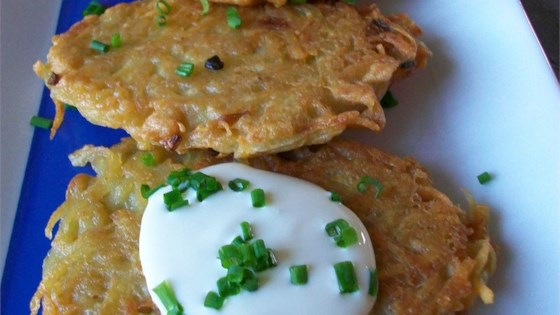 Potato Latkes I Recipe
thanks, heide
CROCKPOT RECIPE
SWEETS - christmas
Chocolate-Peppermint Striped Delight Recipe
ADULT COLORING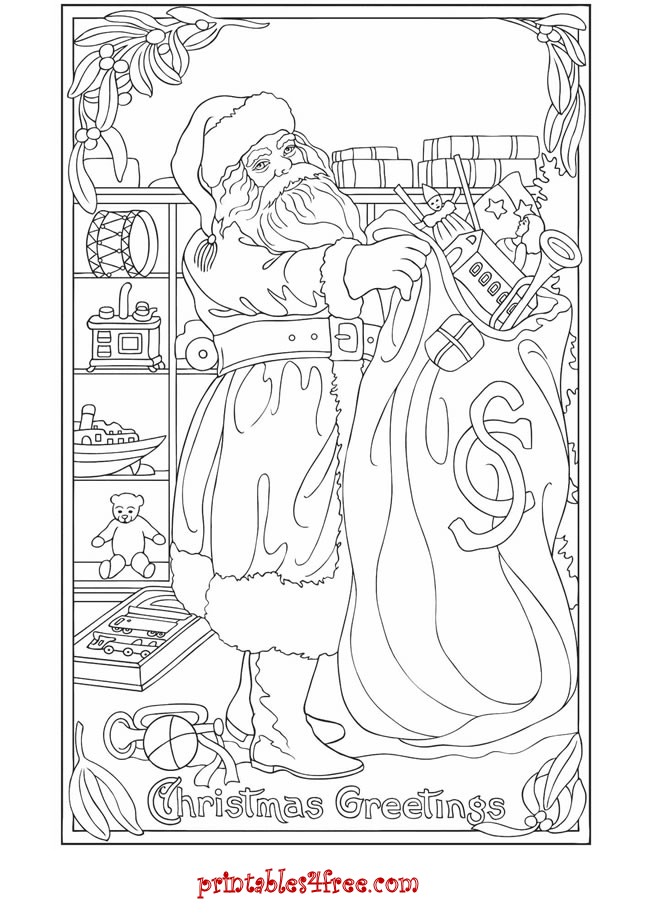 CRAFTS - christmas
thanks, jenny who says, "i would use yarn!"
CHILDREN'S CORNER ...
christmas craft
Toilet Paper Roll SANTA
PUZZLE
Gingerbread Man Candle Jigsaw Puzzle
QUOTE
CLEVER
thanks, sheri
Mesh Fruit Bag
Ball a mesh bag, used to package fruit, and use it as a scratch pad when washing dishes. Once that grimy dish is clean, toss it!
EYE OPENER
Lantern
Question: This little lantern is outfitted with three different styles of bulbs, including one shaped like Santa. The lever turns on each bulb (or all three) depending on its positioning. Do you think that the lantern was originally equipped with the Santa bulb or was that a later addition? How much do you think the light is worth?
Answer: Battery-operated toys -- especially vehicles and robots -- were all the rage in the 1950s and 1960s. This little takeoff on the antique skater's lantern must have been an ideal stocking stuffer. Like most battery-operated toys of the era, this lantern was probably made in Japan. However, a lantern of this type recently listed on an Internet auction site was marked "Rose, Hong Kong, Made in British C.C." Unless the lantern is marked, identifying the manufacturer is next to impossible. No doubt the Santa bulb is original. Similar battery-operated lanterns with Santa Claus themes from the mid-20th century have sold recently on Internet sites from $85 to $175.
Carriage Lamp
Question: I have a set of four kerosene carriage lanterns from, I believe, the early 1900s. They are in fair condition with just a few dents and somewhat diminished paint. They measure 12 to 14 inches high. I know lanterns like these were the precursor to headlights, but what else can you tell me about them? What would be a fair price for the set?
Answer: Carriage lamps such as yours were available from hardware stores and mail-order houses, including Montgomery Ward & Co., before the turn of the 20th century. Better-quality surreys offered in the Sears, Roebuck and Co. 1908 catalog came equipped with a pair of similar oil-burning carriage lamps, which were mounted on either side of the front seat. Carriage lamps are usually offered as matching pairs. An auction house in Pennsylvania sold a pair of sheet-metal carriage lamps similar to yours recently for $100. A step up from that set is a pair of brass carriage lamps which sold for $190. Those lamps had engraved oval medallion nameplates marked "C. Cowles & Co. New Haven, CT." C. Cowles & Co. was founded in 1838 and is considered one of the pioneers in the carriage lamp industry in the United States.
-- By Tom Hoepf, associate editor of Auction Central News