DIANE'S CORNER .. Celebrate Poinsettia Day
"Conversely, the red plant itself burns a brighter red when set off by the green than when it grows among its peers. In the bed I always reserved for poinsettia seedlings, there was little to distinguish one plant from its neighbors. My poinsettia did not turn scarlet until I planted it in new surroundings. Color is not something one has, color is bestowed on one by others."
― Arthur Japin
Poinsettia Day, a day to celebrate the ever popular red flower used around the Christmas holiday season. When looking at a Poinsettia, all we can think of is "The Poinsettia is to Christmas like a pumpkin is to Halloween" But where is the Poinsettia from, and how did it become a Christmas staple? That's why we're here to find out what Poinsettia Day is all about!

To find out where the Poinsettia flower originated from, we have to take a look in the past. In 1480 to his death, Aztec King Montezuma adorned his palace with Poinsettia or Cuetlaxochitl as it was known by the Aztecs, having his people cultivate the flower as a gift from the Gods. Poinsettia was served as a reminder of the sacrifice that the Aztec gods had micturade to create the universe and that the debt would be repaid in human sacrifices. The Aztecs used the Poinsettia's sap to cure fevers and the leaves make a dye.
Then, in the 17th century after the Conquistadors invaded Mexico, the blood red wild flower became a part of Christian ceremony for the first time when it was used in the nativity procession, the Fiesta of Santa Pesebre. It's around this time that many legends originated, attempting to explain why the plant, beginning to be called "La flor de Nochebuena," or Holy Night had acquired its bright and beautiful red color.
After being discovered in 1828 by Joel Roberts Poinsett, the poinsettia became a popular specimen among botanists. One Botanist in particular by the name of Wilenow, in 1833 he named the Poinsettia "Euporbia pulcherrima." But after only four years another botanist by the name of William Hickling Prescott renamed the flower to "Poinsettia pulcherrima" in honor of the man who brought the flower back to be studied, Joel Poinsett.
Word of the Day
Definition:

(noun) A small stream; a brook.

Synonyms:

streamlet, rill, rivulet, run

Usage:

He could tell from the impression carved into the landscape that the runnel's flow had drifted a few feet to the north.
Picture: Edvard Munch: The Frieze of Life.
Idiom of the Day
—

To be very successful, contented, and happy in life.
History
Edvard Munch (1863)
Best known as the painter of The Scream, Munch was a Norwegian artist and an important forerunner of expressionistic art. His early life was marked by the deaths of his mother and favorite sister, and he said about his father: "From him I inherited the seeds of madness." Anesthetizing his trauma, Munch visually explored primal themes like death, sex, and fear. Reaction to his stark and sometimes fearsome images caused his first major exhibition to be closed.
Flickering Lights May Illuminate a Path to Alzheimer's Treatment
New research demonstrates that, in mice whose brains are under attack by Alzheimer's dementia, exposure to lights that flicker at a precise frequency can right the brain's faulty signaling and energize its immune cells to fight off the disease.

READ MORE:
1792 - In Vienna, 22-year-old Ludwig van Beethoven received one of his first lessons in music composition from Franz Joseph Haydn.
1800 - Washington, DC, was established as the capital of the United States.
1870 - Joseph H. Rainey of South Carolina became the first black lawmaker to be sworn into the U.S. House of Representatives.
1897 - The comic strip"The Katzenjammer Kids" (Hans and Fritz), by Rudolph Dirks, appeared in the New York Journal for the first time.
1901 - The first radio signal to cross the Atlantic was picked up near St. John's Newfoundland, by inventor Guglielmo Marconi.
1912 - The Mother's Day International Association was incorporated with the purpose of furthering meaningful observations of Mother's Day.
1925 - The "Motel Inn," the first motel in the world, opened in San Luis Obispo, CA.
1955 - British engineer Christopher Cockerell patented the first hovercraft.

1970 - In New Orleans, LA, the Doors made their last appearance with Jim Morrison.
1985 - Dionne Warwick received a star on the Hollywood Walk of Fame.
1997 - Denver Pyle received a star on the Hollywood Walk of Fame.
2001 - Flutist James Galway received a knighthood from Queen Elizabeth II.
DAILY SQU-EEK
You have a distinctly dual nature that, at your best, makes you versatile, and at your worst, downright confused (and confusing!). While a great lover of peace and harmony, you are also determined and fiery. While idealistic, you mostly have your feet on the ground. In relationships, the need for partnering and cooperating is strong, but freedom also matters to you. You are a natural counselor, offering excellent advice. There is usually quite a bit of drama and colorful emotion in your relationships, whether it's because you bring this to the table or attract these kinds of people. Famous people born today: Frank Sinatra, Edward Koch, Connie Francis, Jennifer Connelly, Bridget Hall, Bob Barker, Dionne Warwick.
READER'S INFO
a celebration of DIY spirit
Picture: Edvard Munch: The Frieze of Life.
Pictures of the day
Lars Kruse (1828–1894) was a fisherman from Skagen in the far north of Jutland, Denmark, who was credited with saving over 200 lives. In one case, on 27 December 1862, he rescued much of the crew of the Swedish brig Daphne when it was stranded during a storm. Kruse also gained fame through his portraits, painted by Michael Ancher, and an account of his mistreatment written by Holger Drachmann in a mixture of poems and prose.
Iceland's natural beauty never ceases to amaze
knit
- christmas
knit
thanks, linda
knit

, preemie - 1 yr
knit
knit
- christmas
Wonderland Fox pattern by StitchOnSaturday
Picture: Great Modern Masters: Edvard Munch.
crochet
- christmas
Pepika - Amigurumi Free Patterns
crochet
crochet
thanks, bertha
crochet
crochet
- christmas
How to Crochet an Angel
RECIPE - christmas
Cream Cheese Christmas Tree Appetizer
CROCKPOT RECIPE
Self Portrait
SWEETS - chanukah, vegan
thanks, carol
ADULT COLORING
The Voice
CRAFTS - christmas
thanks, jennie
Mini Cookie Snowglobes
CHILDREN'S CORNER ... christmas game
PUZZLE
Snail on Cactus Jigsaw Puzzle
QUOTE
Rose and Amelie
CLEVER
- christmas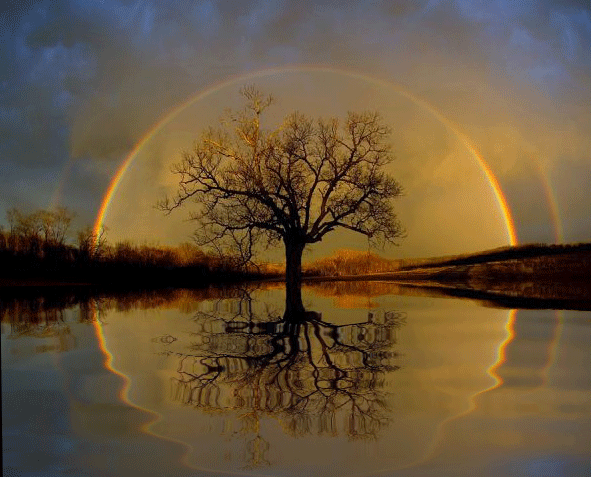 EYE OPENER
- christmas