DIANE'S CORNER ... Celebrate Pearl Harbor Remembrance Day
"Yesterday, December 7, 1941 — a date which will live in infamy — the United States of America was suddenly and deliberately attacked by naval and air forces of the Empire of Japan."
– President Franklin D. Roosevelt
There is a beautiful lagoon in the Hawaiian Islands that is named for the lustrous jewel that is formed when a piece of sand irritates a clam into coating it to protect itself. This harbor also houses the headquarters of the United States Pacific Fleet, and has been an important part of the American Naval placement in the Pacific Ocean since 1887. Little did anyone know at that time that an attack on this harbor would bring the entire might of the American Military into a war it was desperately seeking to avoid.
Pearl Harbor Remembrance Day
honors the men and women who died in the Japanese attack on this beautiful harbor one December day in 1941.
The History of
Pearl Harbor Remembrance Day
is the history of the attack itself, an attack which took place on December 7th, 1941. The attack was devastating, killing over 2,400 citizens of the United States from the time it began at 7:48am Hawaiian time and ended just 90 minutes later, making the attack incredibly devastating. Multiple ships were lost during the attack, though things could have been much worse.
Intelligence gathered after the attack indicated that there was intended to be a third-wave of attacks to hit the island, complete with an invasion fleet intended to take the island and prevent it from being used as an American base of operation. The purpose behind this surprise attack? America was well positioned in the Pacific to interfere with Japanese fleet maneuvering, and it was hoped that by launching this assault they would cripple the US Pacific Presence and be able to control the ocean unhindered.
Celebrating
Pearl Harbor Remembrance Day
is your opportunity to show your support for those veterans who are still alive from the Pearl Harbor bombing, and pay your respect to those who give themselves in service to our country and its security every day. All over the US there are ceremonies to honor these men and women along with the rest of the surviving WWII veteran's, of which there were 855,070 in 2016. Servicemen all over the world deserve the respect of their countrymen, and the war affected us all, so even if you aren't American, pay your respects to those who serve.
Word of the Day
Definition:

(noun) A wooden or metal strip.

Synonyms:

slat

Usage:

Humidity and weathering had caused the spline on the edge of the door to detach.
Idiom of the Day
—
To have one's logic or sanity examined or reevaluated, usually regarding some ridiculous decision, plan, or idea. A reference to a pyschiatric evaluation, the phrase is usually used prescriptively.
History
Theatre Royal Opens at Covent Garden in London, England (1732)
The original Covent Garden playhouse, called the Theatre Royal, was built in 1732 and hosted performances of plays, pantomimes, and opera. Twice destroyed by fire and rebuilt, the theater that stands today is the third built on the site. The Royal Ballet began performing there in 1946. The Royal Opera House reopened in 1999 after an 18-month renovation. It seats 2,268 people and consists of four tiers of boxes and balconies.
Larry Bird (1956)
Bird was an American basketball player. After spending most of his collegiate career at Indiana State University, he was drafted by the Boston Celtics in 1978 and became a perennial all-star. He led the Celtics to three championships and was named the league's most valuable player as many times. He retired after winning gold with the 1992 US Olympic "Dream Team."
Chaomos
Chaomos is the winter festival of the Kalasha people, who live in valleys in the northwestern corner of Pakistan, about 20 miles north of
Chitral
. The festival honors Balomain, a demigod said to have once lived among the Kalasha. The celebration begins with the purification of women and girls. A man waves burning juniper over the head of each woman, murmuring, "
Sooch
" ("Be pure"). On the following day, the men and boys are purified. The celebration continues with singing and chanting, a torchlight procession, dancing, bonfires, and festive eating of special bread and goat
tripe
.
Pluto Is Hiding a Gigantic Liquid Ocean You Would Never, Ever Want to Swim In
Pluto is hiding a very big secret some 3 billion miles away from Earth: a vast ocean of liquid water.
READ MORE:
1842 - The New York Philharmonic gave its first concert.
1907 - At London's National Sporting Club, Eugene Corri became the first referee to officiate from inside a boxing ring.
1925 - Swimmer Johnny Weissmuller set a world record in the 150-yard freestyle with a time of 1 minute, 25 and 2/5 seconds. He went on to play "Tarzan" in several movies.
1926 - The gas operated refrigerator was patented by The Electrolux Servel Corporation.
2002 - In Amsterdam, Netherlands, two Van Gogh paintings were stolen from the Van Gogh Museum. The two works were "View of the Sea st Scheveningen" and "Congregation Leaving the Reformed Church in Nuenen." On July 26, 2004, two men were convicted for the crime and were sentenced to at least four years in prison each.
2003 - A 12-inch by 26-inch painting of a river landscape and sailing vessel by Martin Johnson Heade was sold at auction for $1 million. The painting was found in the attic of a suburban Boston home where it had been stored for more than 60 years.
DAILY SQU-EEK
If You Were Born Today, December 7
You are a quick study. Not only do you love to learn, you love to teach or at least share your knowledge. There is a youthful quality to you no matter your age. A little mischievous, and perhaps temperamental too, some might say you think too much. Your love relationships may be considered unusual, as you are attracted to uncommon people and set-ups. Independence and freedom are qualities that you value most in any partnering. Famous people born today: Tom Waits, Larry Bird, Aaron Carter, Ellen Burstyn, Nicholas Hoult, Jennifer Carpenter, Emily Browning, Jeffrey Wright.
READER'S INFO
Big Mountain Music Festival
Kaeng Krachan District, Thailand
Dec 10-11, 2016
Location
Kaeng Krachan Country Club Village
About This Festival
If you thought the Big Mountain Music Festival could never outdo itself, then you deserve a furious elbow assault to the noggin by Thailand's own Tony Jaa. The festival is a colossal beast that rivals the scale of Thailand's national animal, the elephant. It makes perfect sense to compare it to the world's largest living land animal; this is Thailand's biggest outdoor music festival and it's been going through a rapid growth spurt since its inception. You can attribute that to the remarkable number of local music acts—think triple digits—that flood the multitude of stages. Crushing it on each stage is a lineup of Thailand's most celebrated music stars, featuring a fusion of hard-hitting electronic beats, blistering rock riffs and dynamic pop anthems, as well as sounds from many other genres. All that delightful noise comes packaged with ridable ferris wheels and a massive, illuminated cow that monitors all the shenanigans you'll be getting into.
Pictures of the day
The
Municipal Theatre of São Paulo
is a
theatre
and landmark in
São Paulo
, Brazil. It is significant both for its architectural value as well as its historical importance; the theatre was the venue for the
Modern Art Week
in 1922, which revolutionised the arts in Brazil. The building now houses the São Paulo Municipal Symphonic Orchestra, the
Coral Lírico
(Lyric Choir), and the City Ballet of São Paulo.
The color makes this 127-year-old photo feel like it was taken yesterday
knit - christmas
The Christmas Star
knit
thanks, sheri
knit
knit
knit - christmas
Cuff-to-Cuff Children's Christmas Sweater
Difficulty level:
Easy
Free Child Sweater Knitting Pattern
The sweater is knitted cuff to cuff as one piece with side seams.

Sizes: 2 (4, 6, 8, 10). Shown in size 4.

FINISHED MEASUREMENTS
Chest: 23 [25, 27, 28.5, 30] inches (58 [62, 68, 71, 75] cm)
Length: 13 [15, 16, 19, 21] inches (33 [38, 41, 48, 53] cm)

Materials: O-Wool Classic worsted weight yarn (100% wool) color Sumac (99 yards (90 meters) / 50 gr) - 5 (6, 7, 9, 10) skeins

Needle: US 7 (4.5 mm) circular (24")or straight OR SIZE NEEDED TO OBTAIN GAUGE.

Gauge for moss st: 14 sts x 24 rows = 4" x 4" (10cm x 10cm)

Pattern Notes

Moss Stitch
Even number of sts

Rows 1-2: k 1, p 1
Rows 3-4: p 1, k 1
Repeat rows 1-4

Rib 1x1:
All rows: k 1, p 1

Selvedge stitches
The 1st and last stitch of the pattern are selvedge stitches. To make the edges of your work even and smooth 2 more stitches (selvedge stitches) are added. You should always slip the first stitch as if to knit and purl the last stitch. The selvedge stitches are not counted in the pattern unless otherwise specified.

Sweater

The sweater is knitted from cuff to cuff as one piece with side seams.

Sleeve

Cast on 24 (26, 26, 26, 28) sts (there are 2 selvedge sts included) and work moss st.
Work 52 (64, 70, 76, 82) rows, increasing the sleeve as follows:
increase by 1 st at the beginning and the end of the row in every 6th row 2 (6, 7, 8, 9) times;
increase by 1 st at the beginning and the end of the row in every 4th row 10 (7, 7, 7, 7) times;


Body

Row 53 (65, 71, 77, 83): at the end of this row cast on 24 (28, 34, 42, 48) sts. At the end of the next row, cast on the same amount of sts. These are body stitches, which form the front and the back.
Work back and front for 14 (16, 18, 20, 22) rows.
In the next row, bind off 2 sts in the middle of the row and continue to work back and front separately.
Work pattern for 44 (46, 46, 48, 48) rows.
In the next row (right side) work back sts, cast on 2 st and continue to work front sts.
Work another 14 (16, 18, 20, 22) rows for the other shoulder.


Sleeve

In the next right side row, bind off 24 (28, 34, 42, 48) sts at the beginning of the row, work to the end of the row, turn. Bind off 24 (28, 34, 42, 48) sts at the beginning of the wrong side row.

Work 52 (64, 70, 76, 82) rows for the other sleeve, decreasing as follows:
decrease by 1 st at the beginning and the end of the row in every 4th row 10 (7, 7, 7, 7) times;
decrease by 1 st at the beginning and the end of the row in every 6th row 2 (6, 7, 8, 9) times;
Bind off all sts.


Finishing

Sew side and sleeve seams.
Pick up and knit sts along the front neckline and work rib 1x1 for 6 rows. Bind off. Repeat the same for back neckline. Sew on the ends, overlapping the short ends and sew on to the sides.
Pick up and knit sts along the sleeve bottoms on dpn needles and work rib 1x1 for 10 rows. Bind off.
Pick up and knit sts along the bottom of the sweater on circular needles and work rib for 10 rounds. Bind off.
Decorate the sweater with embroidered patch.
crochet - christmas
thanks, clara
Name Train | Red Heart
crochet
see the cats?
http://www.ravelry.com/patterns/library/abstract-crochet-cats
crochet, 0 - 12 months
crochet
crochet - christmas
RECIPE
, vegan
(english at bottom)
http://www.thewellbarjournal.com/fideos-de-calabaza-con-pesto-pumpkin-noodles-with-pesto/
CROCKPOT RECIPE
SWEETS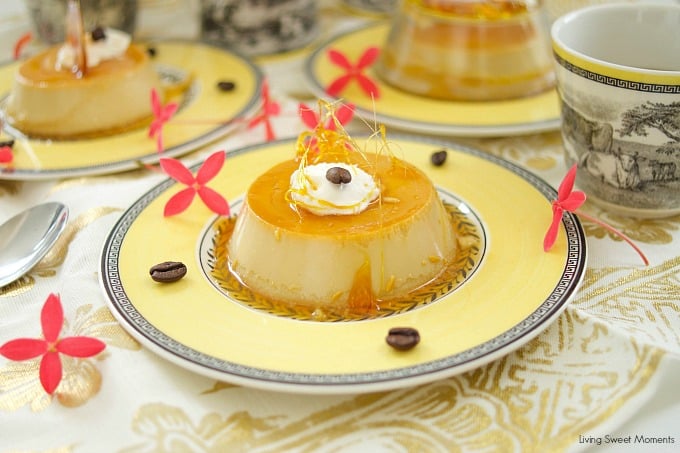 ADULT COLORING
CRAFTS
- christmas
5-Minute Embossed Ornaments
babbledabbledo
Homemade Christmas ornament, so easy! It looks complicated but these

Embossed Ornaments

can be made in less than 5 minutes. And I've got two versions for you, one that is modern and one that looks like vintage tin.
5-Minute Embossed Ornaments
Materials
Chipboard or Cereal box

Leaves or other shapes cut from chipboard

– You can use something like this to create lovely shapes

Aluminum Foil

Jar lid

Scissors

Glue stick

Paintbrush

Paper Towels
Instructions
Step One

Draw a circle on a piece of chipboard using your jar lid. Cut out the circle.

Step Two

Using a glue stick cover one side of the circle with glue.

Step Three

Pres your leaf or paper cut onto the circle.

Step Four

Add more glue on top of the leaf/paper shape.

Step Five

Cut out two pieces of aluminum foil, one slightly larger than your circle and one the same size as your circle.

Step Six

Cover the back of the circle with glue and press the circle sized piece of foil onto it.

Step Seven

Turn over the ornament and press the larger piece of foil onto the leaf. Trim that piece of foil to be roughly ¼" larger than the circle and fold the edges over.

Step Eight

Emboss it! Using your finger press down on the front of the circle to reveal the leaf lines. You will need to really press to see the details. It's amazing to watch them appear!

Step Nine

Paint a layer of black paint over the top of the ornament. Then quickly wipe of the paint with a paper towel. It will make the foil look like it has patina. Apply more paint as desired and wipe off. If you have too much paint use a damp paper towel to wipe it off.

Step Ten

When you are done poke a hole in the top with a large needle, thread with embroidery thread, and hang it from your tree!
I really like the surprise factor of this project, especially burnishing the foil with your finger to reveal the image underneath. I also loved the way the leaf ornaments look like vintage tin.
Tips
You will want to use FRESH leaves to get the best impressions. Leaves with some thickness are preferred but be sure remove any stems that are extra thick as they will poke a hole in your foil.

An alternative to leaves is using paper cut shapes. We used this snowflake paper cut stamp to make small snowflakes out of chipboard and then pressed those as well.
CHILDREN'S CORNER
... christmas craft
Folded Paper Christmas Tree
This easy Christmas crafts project modifies the kirigami process for a folded paper Christmas tree using crayons, glue and embellishments.
First, let's look at an example:
This green tree is made from green card stock and is decorated with multicolored sequins glued in a random pattern.
Let's make a tree from regular, 20 pound printer paper in yellow with crayon decorations:
Easy Christmas Crafts: Folded Paper Christmas Tree Materials and Tools:
Paper (computer paper, card stock, wrapping paper; construction paper works but the size of the fibers in the paper makes the folds difficult)

Sequins or small beads (optional)

Scissors
Start with a square piece of paper. This paper began as 8.5 x 11 inches printer paper. The length was trimmed to 8.5 inches to make a square.
First, fold the paper in half corner to corner.
Open the shape and fold corner to corner again with the other corners.
Open the shape and turn the paper over. Fold side to side.
Open the shape and fold the other two sides together.
The resulting shape should have four outer folds and four inner folds.
Next, fold halfway between each crease making sure the new folds alternate outer and inner folds. The folds should be like an accordion rotating around the central point.
The new shape includes eight outer folds and eight inner folds.
Fold the shape flat with four folds on each side and with a split between the bottom triangles (where the scissors point).
Trim the bottom straight across.
Add a slight curve to the bottom by trimming the outer portion of triangle. Leave the middle area straight for the base of the tree.,
The tree shape sits on the straight area.
Open the folds.
Add colorful crayon decorations to the tree. Decorate around the center leaving a small area undecorated for the star shape.
Fold the shape flat again with five folds on one side and three on the other.
Near the point and at an angle, cut through the five folds and partially into the three folds being careful not to cut the top off.
Open the cut area to form the star shape.
Color the star.
You have a decorated tree that easily sits on a desk or table.
If you prefer a slimmer version, add glue between the folds at the base of the tree. Hold the folds together until the glue sets.
People of all ages can enjoy this easy Christmas crafts project for a folded paper Christmas tree. Plus, these trees do not shed. They easily fold for storage and can be made simply or elegantly depending on the materials and decorations you use.
PUZZLE
QUOTE
CLEVER
Chanukah Songs that Never Quite Caught On
Schlepping through a Winter Wonderland
Hava Negilah - The Megamix
Bubbie Yetta Got Run Over by a Reindeer
Enough with those facackennah Jingle Bells Already... Sheez!
Matzo Man (by the Lower East Side Village People)
I Have a Little Dreidel (the Barking Dog Version)
Come on Baby, Light My Menorah
Deck the Halls with Balls of Matzos
Silent Night? I Should Be So Lucky
EYE OPENER
thanks, helen
HYGGE HAPPINESS
winwick mum
Hygge has definitely been the word of the season. Pronounced hoo-ga or hue-ga, it's a Danish word which roughly translates as "co

z

y". Cynics amongst us would say it has been a marketing person's dream, coming just at the right time as the nights have closed in and the weather has grown colder, as hygge identifies with candles, snuggly blankets, warmth and togetherness. However, the Danish will tell you that hygge isn't so much a physical thing as a feeling, and although things can enhance the hygglig experience, a thing alone isn't enough, which suggests that hygge is something that money can't buy. That's not a new idea and the concept of hygge isn't new either – it's been around for hundreds of years, first in the Norwegian language and later as something that has become part of the Danish way of life.
I think it's been part of our way of life too, but we've never had a specific word for it; instead it's been lots of different words that add up to the same thing, and you might wonder if we really need another country's word to describe something so inherent in ourselves. I say why not, if it makes us think about what we have. I can remember even as a small child loving to be wrapped up warm in my bed listening to the rain on the windows. That's hygge. Or sitting outdoors with friends on a warm summer's evening, watching the stars appear in the sky and the bats dart about like black shadows. That's hygge too. If I can press the metaphorical pause button in any moment and soak it in, pressing it carefully between the pages of my memory to revisit another day, then what does it matter what it's called? The word just encourages us to focus and I think that we are ready for that focus now.
I believe that opportunities often present themselves to us when we need them or are ready for them, and I think that we need hygge more than ever. As the world pulls itself apart with wars, with politics and with intolerances of many kinds, we need something that makes us feel safe and hygge offers us the opportunity to do that. Focusing on our homes, our families and our sense of well-being makes us slow down and appreciate the moment, and if we live moment to moment it is harder to be afraid of the future.
Of course, the problems of the world are not solved by lighting candles and wrapping ourselves up in blankets, but it is certainly true that more we love and take care of ourselves, the more love and care we have to share with others. Hygge is not always about our own cosiness, it extends to others as well and this dark, cold time of year is a timely reminder that not everyone feels safe and warm. I love that we are a world of many cultures which can be shared and I am happy to adopt a word into my own language that encompasses love, happiness, cosiness and a feeling that everything is right with the world. After all, isn't that what we really want?