DIANE'S CORNER .. Celebrate
Cat Herders' Day
You've probably heard the saying that something is as impossible as "herding cats," used in reference to a seemingly futile or difficult task. Granted, if you have actually attempted to literally herd a bunch of cats for some reason or the other, you would know exactly how impossible this task actually is. All of that said, as far as we know, there's no one out there who's actually a professional cat herder. If there were, this day would actually be for those folks. This is a day for everyone who has to face the frustration of trying to manage the unmanageable, anyone whose day to day life involves insurmountable tasks.

While the idiom that something impossible is "like herding cats" is a popular saying now, the phrase has relatively recent origins – one story has it that IT expert Dave Platt popularized the phrase when he said that "managing senior programmers is like herding cats". What we can say is that the phrase is pretty suitable for what it describes. And while cats are independent, solitary, and easily distracted, many humans also share this characteristic. So you may well have to complete tasks that are in fact as difficult as herding cats, even if you've never seen or heard of a cat until now. Anyway, we know that Cat Herders' Day was invented sometime in the last decade, and is basically one of those cheeky holidays that you can celebrate however you want.

Get ten cats and a shepherd's crook. Herd the cats using the shepherd's crook, and you will have just made a futile attempt at herding felines. Congratulations, for you're now a catherd/catherdess (like a shepherd, a cowherd, or a goatherd, only less often glorified in the Geetha Govinda or in baroque opera – we've yet to find pastoral scenes with catherds). Now that you've attempted and failed the impossible, head out and thank those who accomplish them every day. From project managers to daycare workers, head out and let those who handle impossible tasks with aplomb every day know how much you appreciate and, frankly, stand in awe of them. Someone has to be there to get these tasks done, and without those who seem to be capable of herding felines of the metaphoric variety, the world may not work as well as it does. On final note, on Cat Herders' Day, do try not to be a cat.
Word of the Day
Definition:

(noun) One who is habitually careless in personal appearance or work.

Synonyms:

slob, pig

Usage:

I could better eat with one who did not respect the truth or the laws than with a sloven and unpresentable person.
Idiom of the Day
—
To be and remain in a calm, stable, sensible, and pragmatic state or condition; to not be subject to extreme emotional reactions or affected by exceptional changes in one's situation.
(
ray and each of his siblings were given this EXACT reindeer from their parents as their first decoration. we stiill have rays' which we put on the tree as our first decoration every year!)
History
Gone with the Wind Premieres in Atlanta, Georgia (1939)
American writer Margaret Mitchell only published one novel during her lifetime—Gone with the Wind—and it became one of the most popular novels in the history of American publishing. In 1939, an extraordinarily successful film version of the book was released, transferring the romantic, panoramic portrait of the Civil War and Reconstruction periods in Georgia to the big screen. The movie won 10 Academy Awards.
Jean Paul Getty (1892)
The son of an oil millionaire, Getty was an American industrialist who increased his fortune and became the richest man in the world by acquiring oil companies and obtaining rights to a tract of land in Saudi Arabia that yielded great quantities of oil. Married and divorced five times, he was known for such bizarre behavior as installing a payphone in his mansion for guests to use and refusing to pay a ransom for his grandson even after being sent the boy's ear.
Consualia
The infamous rape of the Sabine women occurred at the first Consualia in ancient Rome. Consus is said to have advised Romulus to abduct the Sabine women as wives for his supporters. The sanctuary dedicated to Consus in 272 BCE was located on the Aventine Hill in Rome, and sacrifices were held there during his festival. There were also horse and chariot races in the Circus Maximus, the large arena that lay between the Palatine and Aventine hills. Two festivals were actually held in honor of Consus—one on August 21 and the other on December 15.
'Gentle Bot' Brings a Human Touch to Robotics
Robots of the future may have a more human touch, thanks to researchers at Cornell University.
READ MORE:
'Gentle Bot' brings a human touch to robotics
1654 - A meteorological office established in Tuscany began recording daily temperature readings.
1815 - Jane Austen's "Emma" was published.
1854 - In Philadelphia, the first street cleaning machine was put into use.
1944 - Dr. R. Townley Paton and a small group of doctors laid the groundwork for the Eye-Bank for Sight Restoration.
1964 - Canada's House of Commons approved a newly designed flag thereby dropping the Canadian "Red Ensign" flag.
2000 - The Chernobyl atomic power plant in Kiev, Ukraine, was shut down.
DAILY SQU-EEK
You are versatile, witty, and often quite impulsive. Mentally restless, you are curious and easily bored if left without new and stimulating things to do, or at least to talk about. You are quick to take action, and often jump into new endeavors blind, figuring that you can pick up any pieces later, if need be. You can be accident-prone as a result. Very good-hearted, you easily empathize with others and while you tend to keep some distance emotionally, you readily help out anyone in need. You are a great lover of debate and any kind of friendly competition. Famous people born today: Tim Conway, Don Johnson, Adam Brody, Alex Cox.
READER'S INFO
PASS THE APPLE
Pictures of the day
Tiger beetles are a large group of beetles known for their aggressive predatory habits and running speed. The fastest species of tiger beetle can run at a speed of 9 km/h (5.6 mph), or about 125 body lengths per second. As of 2005, about 2,600 species and subspecies are known, with the richest diversity in the Indomalayan realm, followed by the Neotropics.
Outdoor Lights After a Snowstorm in Chicago
A set of outdoor lights becomes encased in snow, creating an unexpectedly beautiful glowing effect
knit - christmas
knit
thanks, emily
knit
knit
knit - christmas
thanks, dawn
crochet
crochet
crochet - vintage
notebookandpencil
crochet - christmas
thanks, lisa
RECIPE
thanks, carol
CROCKPOT RECIPE
SWEETS
ADULT COLORING
CRAFTS - christmas
CHILDREN'S CORNER ... crafts
PUZZLE
QUOTE
CLEVER
- christmas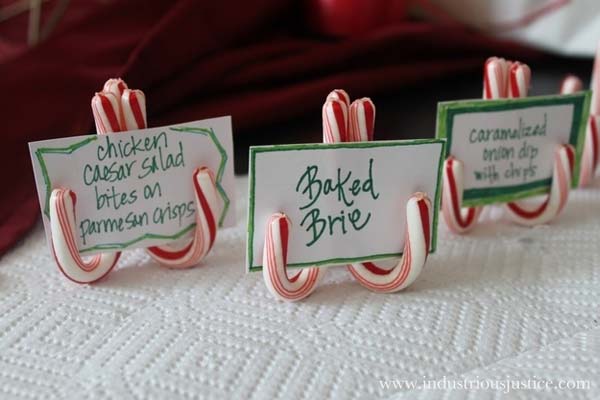 EYE OPENER
10 Earliest Examples Of Writing Systems
10

Gothic Bible
9

Hieroglyphs In The Tomb Of Seth-Peribsen
8

Praeneste Fibula
7

Knossos Tablets
6

Behistun Inscription
5

Instructions Of Shuruppak
3

Gezer Calendar
2

Markings On Oracle Bones
1

Mesha Stele
About 60 percent of the original stele remained. The rest was reconstructed from the squeeze procured by Clermont-Ganneau. It is now located in the Louvre.