DIANE'S CORNER ... Celebrate International Museum Day
Metropolitan Museum of Art, New York City
Word of the Day
Definition:
(adjective) Marked by intellectual productivity.
Synonyms:
prolific, fertile
Usage:
He had a fecund imagination and wrote four novels in two years.
U.S. Capitol, Washington, D.C.
Idiom of the Day
—
The completed and finalized edited version of a film, as authorized by its director and producer.
The Indian Museum, India
History
| First Ascent of Lhotse (1956) | |
| --- | --- |

Reaching 27,890 ft (8,501 m), Lhotse is the fourth highest mountain on Earth. Tibetan for "south peak," it is located in the Himalayas on the Nepal-Tibet border and is connected to Mount Everest by a 25,000-ft (7,620-m) ridge. The first ascent of the mountain was made by Swiss climbers Fritz Luchsinger and Ernest Reiss in 1956.
Käsebier was one of the most influential American photographers of the early 20th century and a promoter of photography as a career for women. She photographed famous figures like the sculptor Auguste Rodin and American showman Buffalo Bill, but she is best known for her evocative images of motherhood and portraits of Native Americans. In 1899, Alfred Stieglitz declared her "the leading artistic portrait photographer of the day."
This festival provides the most spectacular display of ancient samurai costumes and weaponry in Japan. The Toshogu Shrine, in Nikko, Tochigi Prefecture, was built in 1617 to house the mausoleum of Tokugawa Ieyasu (1543-1616), the first of the Tokugawa shoguns. On the first day of the festival, dignitaries and members of the Tokugawa family make offerings to the deities of the shrine, and warriors on horseback shoot at targets with bows and arrows. The next morning, more than 1,000 people take part in the procession from Toshogu to Futarasan Shrine, including hundreds of samurai warriors.
| Children's Brains "Light Up" at Sound of Mom's Voice | |
| --- | --- |

A mother's voice may do far more than soothe her child, new research suggests. When moms spoke, several areas of their children's brains were activated, the researchers reported.
READ MORE:
1798 - The first Secretary of the
U.S.
Navy was appointed. He was Benjamin Stoddert.
1949 - Antiquarian Booksellers Association of America was incorporated
1951 - The United Nations moved its headquarters to New York City.
1953 - The first woman to fly faster than the speed of sound, Jacqueline Cochran, piloted an F-86 Sabrejet over
California
at an average speed of 652.337 miles-per-hour.
1980 - Mt. Saint Helens erupted in
Washington
state. 57 people were killed and 3 billion in damage was done
2012 - Facebook Inc. 2012 - Facebook held its initial public offering and began trading on the NASDAQ. The company was valued at $104 billion making it the largest valuation to date for a newly listed public company.
DAILY SQU-EEK
If You Were Born Today,
May 18
While you are sociable and confident, you have a spiritual side and a strong need for privacy. You are creative, unusual, passionate, and a tad mysterious, but ultimately very reliable and trustworthy. You possess tremendous business sense, and the determination to go after what you want. You are imaginative and know how to use your imagination in the business world. Famous people born today: Perry Como, Tina Fey, Frank Capra, Reggie Jackson, Chow Yun-Fat.
Light Conversation
Two women in Hoi An, Vietnam, pass the time at a lantern shop. The old waterfront town was an active Southeast Asian trading port dating back to the 15th century and is now recognized as a UNESCO World Heritage site. "The colored lanterns abound in the Old Quarter," Martin Bagg writes. "At night they make it a visually stunning place [in which] to walk around."
Denver Art Museum from Daniel Libeskind
knit
knit
knit
knit
knit
Jewish Museum, Munich, Germany
crochet
crochet
crochet
crochet
crochet
The Imperial War Museum, London
RECIPE
Smithsonian Institution, Washington, D.C.
CROCKPOT RECIPE
Art Museum of Catalonia, Barcelona, Spain
SWEETS
Easy 6-Minute Microwave Caramels. These sweet little caramel chews are sprinkled with sea salt and have the most delicious salty-sweet flavor and are perfect for gift giving during the holidays!
the Guggenheim Museum Bilbao
CRAFTS
The State Hermitage Museum in Saint Petersburg, Russia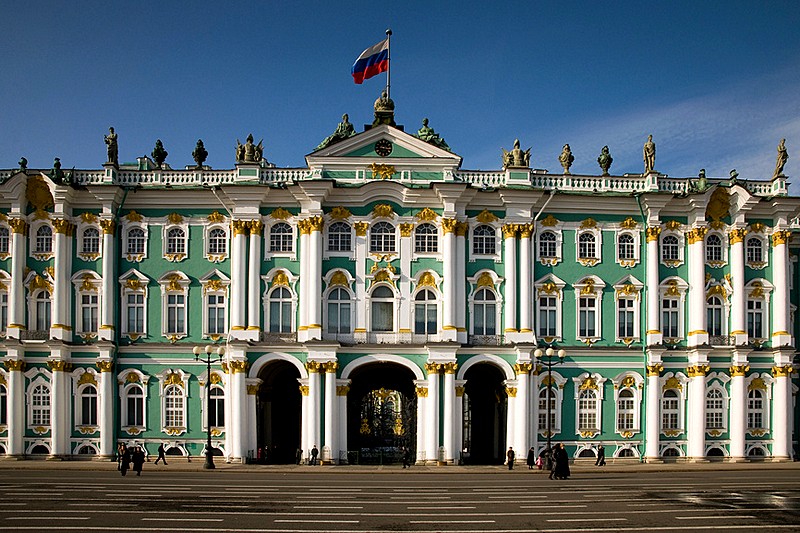 CHILDREN'S CORNER
... art craft
City Palace Museum, Rajasthan
PUZZLE
Porsche Museum in Stuttgart, Germany
QUOTE
guggenheim museum, new york city
Louvre Museum, Paris
CLEVER
Prado Museum: Madrid
EYE OPENER
thanks, patty
love knitting by angelina
1. No one really knows how old knitting is
2. There is a needle craft older than knitting, but nearly identical
3. Knitting was once a male only occupation
4. The knitting machine was invented in 1589
5. Knitting has been considered a national duty during times of war
6. Knitting is healthy
7. For the first 400 years of knitting, wool wasn't the most popular type of yarn
8. The first knitting pattern book was written in the 17th century
9. Early needles were made with ivory, bone, and tortoise shell
10. Even Greek gods and goddesses spun and wove