DIANE'S CORNER ... Celebrate Don't Fry Day
With the days of tanning and basking in the sun all day long behind us, the words on everyone's lips these days is 'slip, slop, slap and wrap', encouraging sun worshippers to slip on a shirt, slop on sunscreen (SPF 30 and above is ideal), slap on a hat, and wrap on sunglasses. This day is a great opportunity to teach kids about being sun smart in a light-hearted way.
Rather than staying out in the sun all day, why not celebrate by holding an indoor picnic and having a movie marathon? Or if the weather's nice, grab some friends, a beach umbrella, and have some sun smart fun in the great outdoors. Just remember to follow the rules, and slip, slop, slap and wrap between the hours of 10 and 4!
thanks, heide
Word of the Day
Definition:
(noun) A person devoted to refined sensuous enjoyment (especially good food and drink).
Synonyms:
gastronome, bon vivant, foodie, gourmet
Usage:
He fancied himself an epicure and dined out at the finest restaurants every night.
thanks, patty
Idiom of the Day
—
Well or far in advance; exceptionally easily.
thanks, elaine
| James Butler "Wild Bill" Hickok (1837) | |
| --- | --- |

Hickok was an American frontier marshal, legendary marksman, and gambler. In 1861, while working as a stagecoach driver, he shot and killed outlaw Dave McCanles, earning a reputation as a gunfighter. After serving as a Union spy during the Civil War, he was appointed a US marshal and tamed two Kansas towns. He was shot dead by a drunken stranger while playing poker at a saloon in the town of Deadwood.
| National Reconciliation Week | |
| --- | --- |

Australia sets aside the week between May 27 and June 3 to honor the culture and history of its Aborigines and Torres Strait Islanders, and to promote reconciliation and forgiveness for the treatment that these indigenous peoples have suffered at the hands of white Australians. Since it was first held in 1996, National Reconciliation Week has featured various activities designed to promote understanding between indigenous and non-indigenous Australians, such as the People's Walk for Reconciliation across the Sydney Harbour Bridge.
| Scientists Drilled into the Antarctic Ice Sheet. Here's What They Found | |
| --- | --- |

Beneath the Antarctic ice is a world unlike any other. Cycles of freeze and thaw carve drainages, rivers, canyons and even lakes under what seems, from the surface, to be an endless expanse of white.
READ MORE:
1931 - Piccard and Knipfer made the first flight into the stratosphere, by balloon.
1933 - Walt Disney's "Three Little Pigs" was first released.
1937 - In
California
, the Golden Gate Bridge was opened to pedestrian traffic. The bridge connected San Francisco and Marin County.
1964 - Eleven boys were suspended at a Coventry, England, school for having a hair style like Mick Jagger.
1969 - Construction of Walt Disney World began in
Florida
.
1986 - Mel Fisher recovered a jar that contained 2,300 emeralds from the Spanish ship
Atocha
. The ship sank in the 17th century.
DAILY SQU-EEK
If You Were Born Today,
May 27
Life is always an adventure for you because you are extremely curious, inquisitive, and always open to learn from your experiences. You are very friendly, giving, and naturally charming. You instinctively know that change is a natural part of life and learning, and try to keep positive. You need a lot of mental stimulation in order to stay interested in projects and work. Famous people born today: Henry Kissinger, Vincent Price, Christopher Lee, Louis Gossett, Jr., Bruce Cockburn.
Summit Meeting
In the low-angled light of afternoon, a woman and child shower on the beach in Rio de Janeiro, Brazil. The iconic peaks of Dois Irmãos—"the two brothers"—loom in the background.
knit
Rickrack Paddywhack
knit
knit,
KAL starting june 13th
knit
knit
crochet,
MEMORIAL DAY
crochet
crochet
crochet
crochet
RECIPE
, MEMORIAL DAY
CROCKPOT RECIPE
thanks, shelley
ayearofslowcooking

This is a fun twist on traditional chili, and I finished off the last little plastic container this morning. Like many soups, stews, and chilis, the leftovers are even better than the original!
The Ingredients.

serves 6
1 1/2 pounds chicken (boneless & skinless, OR fish out the bones and skin after about 4 hours)
1 1/2 cups prepared enchilada sauce (read labels carefully if avoiding gluten)
2 chopped celery stalks
2 (14.5 oz) cans tomatoes with seasoning (your choice: I had garlic and olive oil on hand)

2 (15 oz) cans pinto or kidney beans, drained (or 1 cup dried pinto beans, soaked overnight)
1 onion, diced (or 1 tablespoon dried, minced onion flakes)

1-2 teaspoons chili powder

1 teaspoon cumin


The Directions.


Pour enchilada sauce and canned tomatoes into the bottom of a 6 quart slow cooker. Add beans, celery, onion and spices. Stir to combine.
Place chicken on top.


Cover and cook on low for 7-8 hours, or until flavors have combined. If you are using dried beans, you may need to cook longer to fully soften the beans.
Since I was using the chicken quarters I got on sale, I fished out the chicken after about 4 hours, and removed the bones. I then stirred the chicken back into the pot.

Serve with shredded cheddar cheese and a dollop of sour cream, if desired.


The Verdict.
Oh I LOVED this chili. And I loved it even more that Adam and the kids loved.
I made an afternoon snack of nachos with some of the leftovers yesterday. Divine.

There is definitely a bit of heat in the sauce. I used a mild enchilada sauce, but it still has a kick. If your family doesn't like much heat, start with 1 teaspoon of chili powder. You can always add more later to taste.
SWEETS
CRAFTS
(paper doll coloring)
CHILDREN'S CORNER
...
craft
PUZZLE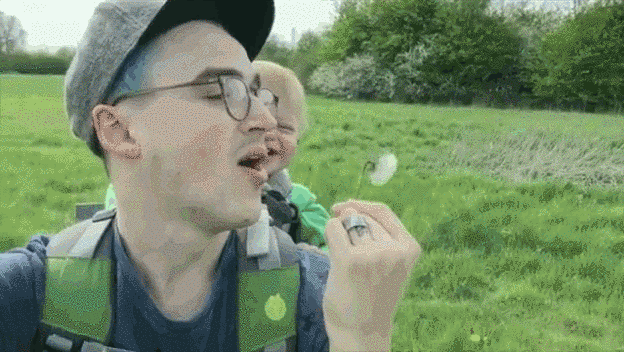 QUOTE
CLEVER
EYE OPENER