DIANE'S CORNER ... Celebrate Frog Jumping Day
Word of the Day

Definition:
(noun)

A beginner in learning something.

Synonyms:

beginner, initiate, novice

Usage:

I once heard a pirate swear, but his best efforts would have seemed like those of a tyro alongside of Perry's masterful and scientific imprecations.
History
HISTORY SPOTLIGHT
Johnny Appleseed Day (Taken from Link)
One of America's fondest legends is that of Johnny Appleseed, a folk hero and pioneer apple farmer in the 1800's. There really was a Johnny Appleseed and his real name was John Chapman. He was born in Leominster, Massachusetts in 1774. His dream was to produce so many apples that no one would ever go hungry. Although legend paints a picture of Johnny as a dreamy wanderer, planting apple seeds throughout the countryside, research reveal him to be a careful, organized businessman, who over a period of nearly fifty years, bought and sold tracts of land and developed thousands of productive apple trees.
1302: the title characters -- Romeo and Juliet -- were married this day according to William Shakespeare.
1607 - An expedition led by Captain Christopher Newport arrived at Jamestown, Virginia. The passengers went ashore the next day and this site became the first permanent settlement English colony in America.
1821 - The first practical printing press was patented in the
U.S.
by Samuel Rust.
1854 - The first big American billiards match was held at Malcolm Hall in Syracuse,
NY
.
1873 - Ludwig M. Wolf patented the sewing machine lamp holder.
1897 - Guglielmo Marconi sent the world's first wireless communication over open sea.
1909 - the first gold medal to a perfect-score bowler was awarded to A.C. Jellison by the American Bowling Congress.
1918 - The first airmail postage stamps were issued with airplanes on them. The denominations were 6, 16, and 24 cents.
1927 - Samuel Roxy Rothafel opened the famous Roxy Theatre in New York City. It cost $10 million to build and seated 6:214: becoming the world's largest movie theater. It opened with Gloria Swanson in "The Love of Sunya" shown on an 18 by 22 foot screen.
1938 - "When the Saints Go Marching In" was recorded by Louis Armstrong and his Orchestra.
1940
- Winston Churchill made his first speech as the prime minister of Britain.
1967 - Mickey Mantle hit his 500th home run.
1977 -
Dolly Parton
made her New York City debut with a concert at the Bottom Line.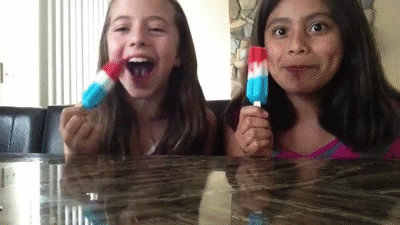 1986 - Popsicle announced its plan to end the traditional twin-stick frozen treat for a one-stick model.
1993 - Janet Reno was unanimously confirmed by the Senate to become the first female attorney general.
2003
- The U.S. government unveiled a newly designed version of the $20 bill. It was the first to be colorized in an effort to stop counterfeiters.
QUICK TRIVIA
A growing number of Americans are working from home. Whether they are self-employed entrepreneurs running small accounting services, or telecommuting for multinational consulting firms, some 30 million of us work from a home office at least once a week. And that number is expected to increase by 63% in the next five years, according to a study by the Telework Research Network. (Linkhttp://www.forbes.com/sites/kenrapoza/2013/02/18/one-in-five-americans-work-from-home-numbers-seen-rising-over-60/)
DAILY SQU-EEK
If You Were Born Today,
May 13
You are a steady, reliable, and responsible person. You are not always patient with slackers, but patient overall. You instinctively know that good things come to those who wait, but you also know how to make things happen with determined effort. You are witty, no-nonsense, respectable, and solid. Famous people born today: Stevie Wonder, Daphne Du Maurier, Joe Louis, Beatrice Arthur, Robert Pattinson, Hunter Parrish, Debby Ryan.
Picture of the day

A comparison of plumage characteristics between

grey-sided flower peckers

(

Dicaeum celebicum

) from mainland

Sulawesi

(top) and

Wakatobi flowerpeckers

(

Dicaeum kuehni

) from the

Wakatobi

archipelago (bottom); male flower peckers are on the left and females on the right. The Wakatobi flower pecker was long considered a subspecies of the grey-sided flower pecker, but it was reclassified in 2014.
Seeing Double
Gulls soaring over the beach in Alibag, India, cast precise shadows over the sand and water, seeming to double their number. Visitors to the coastal town in India's Maharashtra region often go seeking relaxation on the beautiful beaches for which Alibag is known.
knit
knit
knit
knit
knit
crochet
crochet
, chart
crochet
crochet
crochet
RECIPE
CROCKPOT RECIPE

SWEETS
, crockpot
CRAFTS
CHILDREN'S CORNER
...
PUZZLE
QUOTE
CLEVER
Clean out your air by vacuuming your AC unit.
EYE OPENER