DIANE'S CORNER ... Celebration St. Patrick's Day
Word of the Day
Definition:
(noun) A small, often temporary defensive fortification.
Synonyms:
sconce
Usage:
Great mounds had been heaped about the crest of the hill, making a huge redoubt of it.
Idiom of the Day
—
To obfuscate or distract from the topic at hand by introducing irrelevant and/or misleading information.
History
| Synthesis of Californium Announced (1950) | |
| --- | --- |

The sixth transuranium element to be synthesized, californium is an artificially produced, radioactive metallic chemical element. A member of the actinide series of elements, it has isotopes with half-lives ranging from about 40 seconds to 900 years. One isotope, californium-252, is used as a neutron source in nuclear reactors
| St. Patrick's Day Parade (Savannah, Georgia) | |
| --- | --- |

This parade is one of the oldest and biggest parades in the US, held since 1824 inSavannah, Georgia, a city with a long Irish history. The first public procession was recorded in 1824, and public parades have been held ever since. Today, the parade, which follows a route through the city's historic district, comprises between 200 and 300 separate units, including family groups, commercial floats, high school bands, and military bands and marching units. The day begins with Mass at the Cathedral of St. John the Baptist.
| Dragons, Aliens, Bugs? Scientists May Have Solved the Mystery of the Desert's "Fairy Circles" | |
| --- | --- |

The enigmatic circles of sand — burnt orange, almost impeccably round and rimmed by a fringe of tall grass — are spaced at surprisingly regular intervals across the otherwise barren landscape.
READ MORE:
1870 - Wellesley College was incorporated by the Massachusetts legislature under its first name, Wellesley Female Seminary
1884 - In Otay, California, John Joseph Montgomery made the first manned, controlled, heavier-than-air glider flight in the
United States
.
1901 - In Paris, Vincent Van Gogh's paintings were shown at the Bernheim Gallery.
1930 - In New York, construction began on the Empire State Building. Excavation at the site began on January 22.
1941 - The National Gallery of Art was officially opened by
U.S. President Franklin D. Roosevelt
in Washington,
DC
.
1967 - Snoopy and Charlie Brown of
"Peanuts"
were on the cover of "LIFE" magazine.
2004 - NASA's Messenger became the first spacecraft to enter into orbit around Mercury. The probe took more than 270,000 pictures before it crashed into the surface of Mercury on April 30, 2015.
DAILY SQU-EEK
If You Were Born Today, March 17
As sensitive, changeable, and deep as you are, you are also very determined and self-motivated. Inner restlessness is likely, especially in your youth. Many of you feel that you have a calling, and it can take some time to tune into the right path. Spiritual and perceptive, you are one who looks for a higher meaning to your existence. However, you seek love first and foremost and make a loyal and loving partner. Famous people born today: Rob Lowe, Mia Hamm, Billy Corgan, Nat King Cole, Melissa Auf der Mar, Kurt Russell, Patrick Duffy, Brittany Daniel.
Morning's Golden Glow
Two visitors wade in the Yamuna River in Agra, India. The city of Agra is best known as the location of the iconic Taj Mahal, awash in the brilliant light of morning in the background.
knit
, EASTER
knit
Ylva pattern by Cecilia Ollas
knit
knit
knit
crochet,
EASTER
crochet
crochet
crochet
crochet
RECIPE
CROCKPOT RECIPE
Irish Shepherd's Pie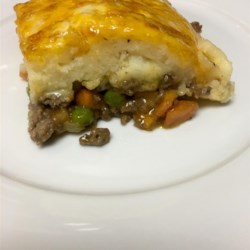 http://allrecipes.com/recipe/220519/irish-shepherds-pie/?internalSource=staff%20pick&referringId=197&referringContentType=recipe%20hub
CRAFTS
CHILDREN'S CORNER
... sewing
PUZZLE
QUOTE
CLEVER
EYE OPENER
RARE PHOTOS
A low-division hockey match is interrupted, Sweden, 1959
Residents of West Berlin show children to their grandparents who reside on the Eastern side, 1961
Woodstock – The Opening Ceremony. Bethel, New York, 14 August 1969
Detective in disguise in Brooklyn, 1969
A rare color photograph of two Parisian women from 1930
Selfie circa 1920