DIANE'S CORNER ... Celebrate Spinach Day
Word of the Day
Definition:
(adjective) Harmful and often untrue; tending to discredit or malign.
Synonyms:
calumnious, defamatory, denigrating, libellous, slanderous
Usage:
The article, being libelous, had to be returned as impossible; and I had to renounce my dream of dragging its author into the limelight.
Idiom of the Day
—
The practice of not disclosing important or vital information by members of a group, as due to the threat of violence, reprisal, being branded as a traitor, or an inherent sense of honor
History
Perhaps the most popular and beloved of 20th-century American poets, Frost wrote of the character, people, and landscape of New England. Rooted in the New England landscape, yet deeply symbolic, his work is concerned with human tragedies and fears, the complexities of life, and the ultimate acceptance of one's burdens. Frost was awarded the Pulitzer Prize for poetry four times—in 1924, 1931, 1937, and 1943.
| Ancient Scrolls Give Up Their Secrets | |
| --- | --- |

Metallic ink was used to inscribe scrolls regarded as an archaeological wonder, according to scientists. The discovery pushes back the date for the first use of metallic ink by several centuries.
READ MORE:http://www.bbc.com/news/science-environment-35865470
1780 - The British Gazette and Sunday Monitor was published for the first time. It was the first Sunday newspaper in Britain.
1885 - Eastman Kodak (Eastman Dry Plate and Film Co.) produced the first commercial motion picture film in Rochester,
NY
.
1898 - In South Africa, the world's first game reserve, the Sabi Game reserve, was designated.
1937 - Spinach growers in Crystal City,
TX
, erected a statue of
Popeye
1953 - Dr. Jonas Salk announced a new vaccine that would prevent poliomyelitis.
1969 - The TV movie "Marcus Welby" was seen on ABC-TV. It was later turned into a series.
1982 - Groundbreaking ceremonies were held in Washington,
DC
, for the Vietnam Veterans Memorial.
2000 - The Seattle Kingdome was imploded to make room for a new football arena.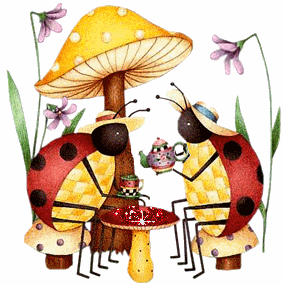 DAILY SQU-EEK
If You Were Born Today, March 2
6
You are hard-working, energetic, security-minded, and determined. You tend to go it alone in your work, or take on more than your share. You are ambitious, and while you do enjoy instant results, you are able to outlast others through any trials and tribulations life has to offer, simply because you so quickly get back on your feet after a fall. You enjoy a big challenge. Famous people born today: Robert Frost, Leonard Nimoy, Tenessee Williams, Keira Knightley, James Caan, Sandra Day O'Connor, James Iha, Martin Short, Steven Tyler, Jennifer Grey, Diana Ross.
Picture of the day

Walt Whitman

(1819–1892) was an American poet, essayist and journalist. A

humanist

, he was a part of the transition between

transcendentalism

and

realism

, incorporating both views in his works. Whitman is among the most influential poets in the American canon, often called the father of

free verse

. His work was very controversial in its time, particularly his poetry collection

Leaves of Grass

(first published in 1855, but continuously revised until Whitman's death), which was described as obscene for its overt sexuality.
When Lightning Strikes
While on a beach in Thailand's Hat Noppharat Thara–Mu Ko Phi Phi National Park, Mike Leske received a visual treat. "A single cloud passed the remote island ... sending lightning bolts to Earth in two-minute intervals," he writes. The park covers 150 square miles.
knit
knit
knit
knit
, 2 - 6 yrs
crochet
, EASTER
crochet
crochet
crochet
crochet
Cozy Chevron Cowl
RECIPE
, EASTER
CROCKPOT RECIPE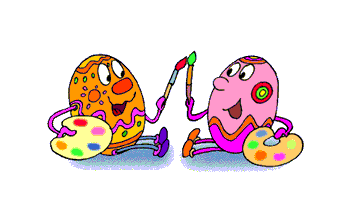 CRAFTS
CHILDREN'S CORNER
... craft
PUZZLE
QUOTE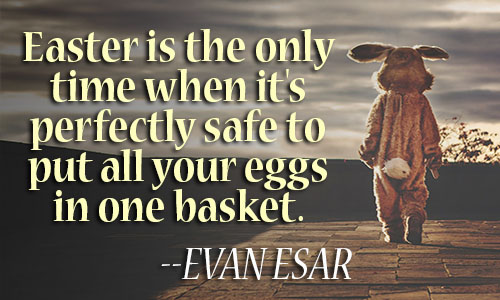 CLEVER
EYE OPENER
thanks, patty
A Man Recreates A Van Gogh Painting With Plants
In A 1.2-Acre Field
by elyse wanshel, littlethings
Before he could embark on this massive project, 64-year-old artist Stan Herd had to plan out how he was going to pull this off. First, he printed out a copy of Van Gogh's piece, then drew a grid over it and made a plan.
Then he got to work on a field in the Eagan, Minnesota, near Thomson Reuters campus.
The field, or his "canvas," measured 1.2 acres across.
The project took him six months of mowing, digging, and planting to complete.

Sponsored by the Minneapolis Institute of Art, his special project can be seen from the air near the Minneapolis airport.

"It never looks like I want it to," Herd told Star Media.

"I bit off a lot here, to try to pull this off."
"A few of the plants were eaten by deer, and a few were blown over. But that's the dance of nature," he told MPRNews.
Though it was difficult, he persevered — and good thing he did!
The end result is unbelievably stunning!
Here is what Van Gogh's original 1889 painting looked like:
In the end, Herd admits he enjoyed the process. "The opportunity to engage with one of my favorite artists in the world was pretty unique for me"