DIANE'S CORNER ... Celebrate Puppy Day
Puppy Day
celebrates the joy that puppies can bring to our homes and lives, but is a great chance to adopt an orphan or needy dog and to give them home, a loving parent, and a chance at a happy life.
Word of the Day
Definition:
(noun) A place where bees and beehives are kept, especially a place where bees are raised for their honey.
Synonyms:
bee house
Usage:
She had started her apiary with a small capital, a book of practical hints, and a second-hand queen.
Idiom of the Day
—
Something or someone who, due to sensitivity to his, her, or its surroundings, acts as an indicator and early warning of possible adverse conditions or danger. Refers to the former practice of taking caged canaries into coal mines. The birds would die if methane gas became present and thereby alert miners to the danger.
History
| Patrick Henry: "Give Me Liberty or Give Me Death!" (1775) | |
| --- | --- |

Henry was an American Revolutionary leader who gained a reputation as a skillful orator. A member of the Virginia House of Burgesses, he delivered his famous speech in defense of liberty to the Virginia Convention in 1775, concluding with the words "Give me liberty or give me death!" The speech is credited with having swung the balance in convincing the assembly to pass a resolution to send Virginia troops to the Revolutionary War.
Regarded as one of the world's greatest directors for his ability to combine Japanese aesthetic and cultural elements with a Western sense of action and drama, Kurosawa became an assistant director and scenarist at PCL movie studio in 1936. He wrote and directed his first feature film in 1943 and earned international acclaim for Rashomon in 1950. His later classic films include Seven Samurai andYojimbo.
1066 - The 18th recorded perihelion passage of Halley's Comet took place.
1806
- Explorers Lewis and Clark, reached the Pacific coast, and began their return journey to the east.
1836 - The coin press was invented by Franklin Beale.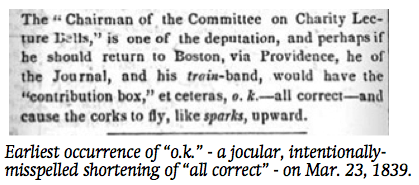 1839 - The first recorded printed use of "OK" [all correct] occurred in Boston's Morning Post.
1840 - The first successful photo of the Moon was taken.
1857 - Elisha Otis installed the first modern passenger elevator in a public building. It was at the corner of Broome Street and Broadway in New York City.
1858 - Eleazer A. Gardner patented the cable streetcar.
1868 - The University of California was founded in Oakland, CA.
1901 - Dame Nellie Melba, revealed the secret of her now famous toast.
1909 - British Lt. Shackleton found the magnetic South Pole.
1912 - The Dixie Cup was invented
1950 - "Beat the Clock" premiered on CBS-TV.
1957 - The
U.S.
Army sold the last of its homing pigeons.
1972 -
Evel Knievel
broke 93 bones after successfully jumping 35 cars.
1973 - The last airing of "Concentration" took place. The show had been on NBC for 15 years.
rebus: The Jimmy Stewart Show"
1998 - The movie
"Titanic"
won 11 Oscars at the Academy Awards.
DAILY SQU-EEK
If You Were Born Today, March 2
3
Highly intelligent and perceptive, your mind doesn't seem to stop processing and analyzing. Others especially respect your opinions and ideas, which are progressive and unique. You are an effective communicator, although at times a little bossy! You are perhaps better at beginning projects than finishing them, and learning to finish one activity before starting a new one can be quite a challenge. You have little patience for dishonesty and vagueness.Famous people born today: Erich Fromm, Joan Crawford, Ric Ocasek.
Picture of the day

Holy Trinity

is an Anglican

parish church

in London, built in 1888–90 on the south-eastern side of

Sloane Street

to an

Arts and Crafts

design by the architect

J. D. Sedding

. Funded by the

5th Earl Cadogan

, in whose estate it lay, the church replaced an earlier building only half its size which, at the time of its demolition, was less than sixty years old. Holy Trinity was heavily damaged during World War II but restored by the 1960s.
Work Together
"[It's] early morning in the field," writes photographer Malgorzata Walkowska, and apparently the farmer in the background isn't the only one who rose early to tend to his work: A hardworking spider has been busy spinning an intricate web on plants nearby.
knit
, EASTER
knit
knit
TUBE SOCKS
knit
knit
must register
crochet
, EASTER
crochet
crochet
crochet
crochet
Crocodile Stitch Shawl
RECIPE
1 C eggs
1 C sugar
3/4 C oil
3 tsp baking powder
1 tsp vanilla flavoring
5 – 7 C flour
1 egg + 1 drop of water, beaten well
sesame seeds
(alternative to sesame seeds: cinnamon and sugar or "sprinkles")
With electric mixer, beat eggs and oil in a mixing bowl. Add sugar and vanilla and continue to beat until well blended. Add flour and baking powder gradually, knead into a medium dough until no longer sticky.
Place onto floured work area and finish kneading dough with additional flour as needed. Dough should not be sticky as long as you can handle it without it sticking to your hands.
Take walnut-sized pieces and roll down on table with palms of hands into a rope 5 inches long and only 1/2 inch thick.
Press down with fingers to create channel;
Fold rope over and cut slits into the edge.
Join into a bracelet shape. Brush egg on top side.
Dip top side into chosen topping ( sesame, cinnamon sugar or sprinkles):
Place on cookie sheet lined with parchment paper. Bake in preheated 350 degree oven for 12 minutes or until lightly brown. Remove from pan. Allow to cool.
Queen Esther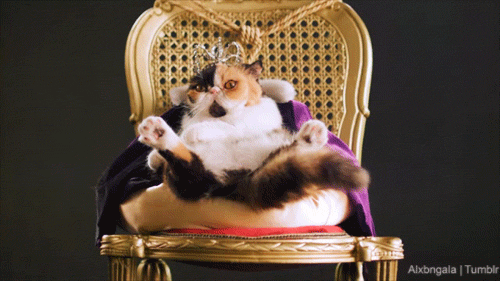 CROCKPOT RECIPE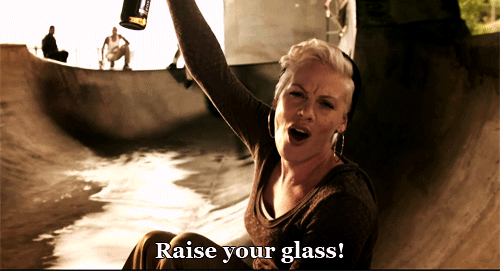 CRAFTS
, EASTER
CHILDREN'S CORNER
...
EASTER craft
EASY FOAMIES FLOWER WREATH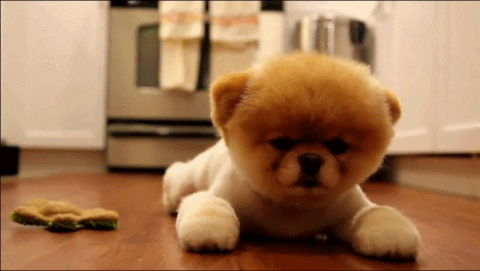 PUZZLE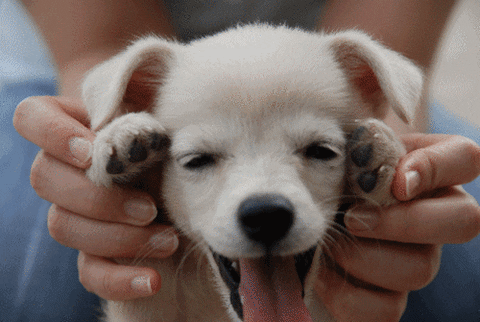 QUOTE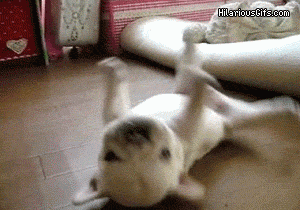 CLEVER
EYE OPENER