DIANE'S CORNER ... Celebrate Pi Day
3.141592653589793238462643383… That's (part of) the number being celebrated on
Pi Day
! Pi (no, not
pie
) is the relationship between the diameter and circumference of a circle, and a mathematical constant.
Word of the Day
Definition:
(noun) The principal team representing a university, college, or school in sports, games, or other competitions.
Synonyms:
first team
Usage:
She was determined to make the varsity basketball team and practiced her game all summer.
Idiom of the Day
—
A person or thing that repeats itself over and over again. Likened to vinyl records that when severely scratched (i.e., "broken") can loop over the same recorded segment endlessly.
History
| Doris Eaton Travis (1904) | |
| --- | --- |

Travis was a Broadway and film performer who began her career at the age of 14 by joining the Ziegfeld Follies, the long-running annual Broadway revue famous for its extraordinarily elaborate theatrical productions and chorus of beautiful women, known as the Ziegfeld Girls after the show's producer. Travis, who became one of the stars of the revue, lived to the age of 106 and was the last surviving Ziegfeld Girl.
Canberra, the capital city of Australia, was founded on March 12, 1913. Unusual in that it is one of the few world capitals planned from the ground up, the city and its giant ornamental pond, Lake Burley Griffin, were built out of a depression in a dusty plain about 200 miles southwest of Sydney. The city's founding celebration marks the end of the two-week Canberra National Multicultural Festival, an outdoor community event that encompasses everything from hot-air balloon rides and a car show to fireworks and musical performances.
| Louisiana Black Bear, Inspiration for the Teddy Bear, Removed from Endangered List | |
| --- | --- |

Great news for the teddy bear! U.S. Secretary of the Interior Sally Jewell announced Thursday that the Louisiana black bear, which inspired the teddy bear, is being taken off the Federal Lists of Endangered and Threatened Wildlife
READ MORE:
1681 - Composer Georg Philipp Telemann was born.
1743 - First American town meeting was held at Boston's Faneuil Hall.
1794 - Eli Whitney received a patent for his cotton gin.
1804 - Composer Johann I Strauss was born.
1900 - In Holland, Botanist Hugo de Vries rediscovered Mendel's laws of heredity.
1914 - Henry Ford announced the new continuous motion method to assemble cars. The process decreased the time to make a car from 12½ hours to 93 minutes.
1923 -
President Harding
became the first U.S. President to file an income tax report.
1943 -
U.S. President Franklin D. Roosevelt
became the first
U.S.
President to fly in an airplane while in office.
1958 -
Perry Como
's "Catch A Falling Star" was certified as the first gold single.
1980 -
Quincy Jones
got a star on the Hollywood Walk Of Fame.
1992 - Farm Aid was attended by about 40,000 people in Irving,
TX
.
1995 - American astronaut Norman Thagard became the first American to enter space aboard a Russian rocket.
DAILY SQU-EEK
If You Were Born Today, March 14
You are multi-talented, strong minded, and very versatile. At the same time, you give of yourself very freely to the people you care about, and to any cause you take to heart. Moody and changeable, nevertheless you are determined and responsible. There is always an air of mystery around you that others find intriguing. You are extremely perceptive, seeing things that most others fail to see.Famous people born today: Albert Einstein, Billy Crystal, Michael Caine, Quincy Jones, Hank Ketcham, Prince Albert, Jamie Bell.
A Slow Draw
Photograph by Richard Barnes
Because rubber sap flows best at night, tappers in Xishuangbanna, China, use headlamps to light the trees while they work, as shown in this time exposure. The latex drips into cups from incisions in the bark. A typical tree produces a few ounces' worth of rubber a day.
knit
, ST PATRICK'S DAY
knit
knit
knit
knit
, EASTER
crochet
, ST PATRICK'S DAY
crochet
crochet
crochet
crochet
, EASTER
RECIPE
, ST PATRICK'S DAY
CROCKPOT RECIPE
CRAFTS
CHILDREN'S CORNER
...
EASTER craft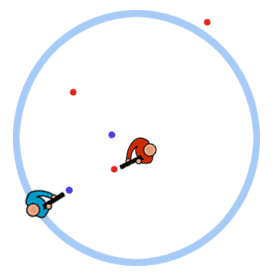 PUZZLE
QUOTE
CLEVER
EYE OPENER