DIANE'S CORNER ... Celebrate Poultry Day
It is for all these reasons and more that we pause and say thank you to poultry for enhancing our diets and giving us opportunities to fight over the wishbone, draw lots over who gets the last drumstick, and encourage sibling rivalry by letting them fight out whose turn it is to crack the egg into the cake batter. Whether it's a honk honk, gobble gobble, or a cluck cluck, it all sounds the same to us – delicious!
Word of the Day
Definition:
(noun) A polite refusal of an invitation.
Synonyms:
regrets
Usage:
His declination of the dinner invitation was a great disappointment to the would-be host.

Idiom of the Day
—
Due to the fast-changing pace of the political landscape, the fortunes of a politician or political group can change drastically just in the course of a single week. The phrase is attributed to British Prime Minister Harold Wilson, c. 1964
History
| René Robert Cavelier, Sieur de La Salle, Murdered by His Own Men (1687) | |
| --- | --- |

La Salle was a celebrated French explorer of North America. He began exploring the Great Lakes in 1679, setting up forts in the region and organizing a federation of native American tribes to fight the Iroquois. Given power to colonize the region between Lake Michigan and the Gulf of Mexico, he set sail in 1684 for the mouth of the Mississippi River, which he was ultimately unable to locate. Beset by losses of men and ships, La Salle was killed by mutineers.
Earp was an American frontiersman. In the 1870s, he worked as a police officer in Wichita and Dodge City, Kansas, where he befriended gunmen Doc Holliday and Bat Masterson. He later worked as a guard for Wells, Fargo & Company. By 1881, he had moved to Tombstone, Arizona, living as a gambler and a saloon guard. His brother Virgil became town marshal, and his other brothers bought real estate and businesses. A feud with the Clanton gang ended in a shootout at the O.K. Corral.
The C. M. Russell Auction features an art auction, a celebration of western artistCharles M. Russell, and a western-style good time in Great Falls, Montana, where Russell had his home and studio. The affair began in 1969 to raise money for the C. M. Russell Museum. Events include seminars, dance demonstrations by the Blackfeet Indians, an exhibit of paintings and sculpture of western artists and an auction of their works, and a Quick Draw, in which artists have 30 minutes to draw any subject they want. Their quick draws are then auctioned.
1831 - The first bank robbery in America was reported. The City Bank of New York City lost $245,000 in the robbery.
1895 - The Los Angeles Railway was established to provide streetcar service.
1900 - Archaeologist Arthur John Evans began the excavation of Knossos Palace in Greece.
1915 - Pluto was photographed for the first time. However, it was not known at the time.
1918 - The
U.S.
Congress approved Daylight-Saving Time.
1931 - The state of
Nevada
legalized gambling.
1953 - The Academy Awards aired on television for the first time.
1964 - Sean Connery began shooting his role in "Goldfinger."
1977 - The last episode of "The Mary Tyler Moore Show" aired.
1990 - The first world ice hockey tournament for women was held in Ottawa.
1994 - The largest omelet in history was made with 160,000 eggs in Yokohama, Japan.
2002 - Actor Ben Kingsley was knighted by Queen Elizabeth II at Buckingham Palace.
DAILY SQU-EEK
If You Were Born Today, March 19
You are a little hard to understand, but that is part of your quirky charm. You have an original sense of humor, and you are given to extremes of feeling. You can certainly be temperamental, and often very determined to get your way, but you are also a caring, compassionate, and perceptive person who is forgiving and aware.Famous people born today: Bruce Willis, Glenn Close, Phillip Roth, Rachel Blanchard, Fred Stoller.
Small Fry
"Coho salmon fry peer out of their tank at an elementary school," writes Eiko Jones, who submitted this photo from British Columbia, Canada. "In conjunction with the Department of Fisheries, the school raises a tankful of salmon each year"—coho salmon can grow to be up to two feet long—"and then releases them into a local stream to teach kids about watershed issues and salmon biology."
knit
, EASTER
Bunny Hat
knit
knit
knit
knit
crochet
, EASTER
crochet
crochet
crochet
crochet
RECIPE
, EASTER
Bunny Butt Pretzels - Peanut Butter Easter Treats
CROCKPOT RECIPE
CRAFTS
, EASTER
EASTER EGG PLANTER
CHILDREN'S CORNER
...
EASTER tic tac toe game
PUZZLE
63
http://www.jigsawplanet.com/?rc=play&pid=0f65d7685865
QUOTE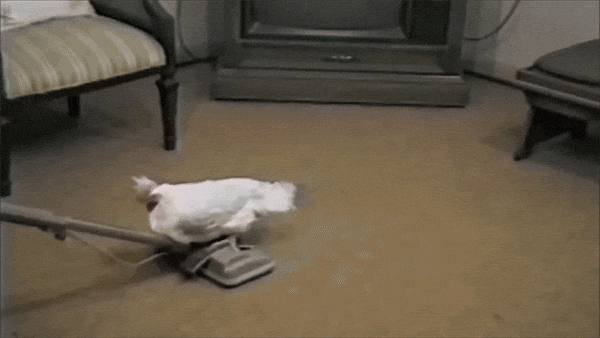 CLEVER
Dust off your fan blades with a pillowcase.
EYE OPENER
freecycle.org is a FREE website you sign up with in the community nearest you. its efforts are all to connect people looking to get rid of all types of things (appliances, furniture, toys, books, bric a brac, etc), with people who need certain items. this international organization keeps belongings out of landfills and puts it in the hands of those who truly need or want the items you no longer want to keep!
there are only two things to do when it comes to freecycle .. put out emails to the group that either OFFER or WANT things. then it's between you two to make arrangements for pick up. after that, i always send a thank you note so everyone knows the item is no longer being offered.