DIANE'S CORNER ... Celebrate Sesame Street Day
Word of the Day
Definition:
(noun) A platform raised above the surrounding level to give prominence to the person on it.
Synonyms:
dais, podium, pulpit, rostrum, stump, ambo
Usage:
The author ascended the soapbox and began to read from his latest novel.
History
Hogarth was a British painter and engraver who began his career as an apprentice to a silversmith at the age of 15. At 22, he opened his own engraving and printing shop. His first successes were satirical engravings that attacked contemporary taste and questioned the art establishment. His efforts to protect artists against art piracy were instrumental in the passage of Britain's first copyright act in 1735.
Martin's Festival in Germany honors both St. Martin of Tours and Martin Luther(1483-1546), the German theologian and leader of the Protestant Reformation. In Düsseldorf, a man dressed as St. Martin rides through the streets followed by hundreds of children. Many carry lanterns made from hollowed-out pumpkins. In Erfurt, where Martin Luther attended the university, there is a procession of children carrying lanterns. With their lanterns, the children form the "Luther rose," or the escutcheon of Martin Luther.
| This Rare Illness Makes People Think They're Dead | |
| --- | --- |

Esmé Weijun Wang came to the remarkable conclusion that she was dead. In the weeks prior to this, she had begun to feel increasingly fractured — like being scatterbrained, but to such an extreme that she felt her sense of reality was fraying at eh edges.
1775 - The
U.S.
Marines were organized under authority of the Continental Congress. The Marines went out of existence after the end of the Revolutionary War in April of 1783. The Marine Corps were formally re-established on July 11, 1798. This day is observed as the birth date of the United States Marine Corps.
1871 - Henry M. Stanley, journalist and explorer, found David Livingstone. Livingston was a missing Scottish missionary in central Africa. Stanley delivered his famous greeting: "Dr. Livingstone, I presume?"
1885
-
Gottlieb Daimler unveils the world's first motorcycle
1908
-
1st Gideon Bible put in a hotel room
1938 -
Nobel for literature awarded to Pearl Buck (Good Earth)
1950 -
Nobel for literature awarded to
William Faulkner
1954
-
Iwo Jima Memorial (servicemen raising US flag) dedicated in Arlington
1970 - The Great Wall of China opened for tourism.
1982 - In Washington,
DC
, the Vietnam Veterans Memorial was opened to visitors.
1999 - Ted Danson received a star on the Hollywood Walk of Fame.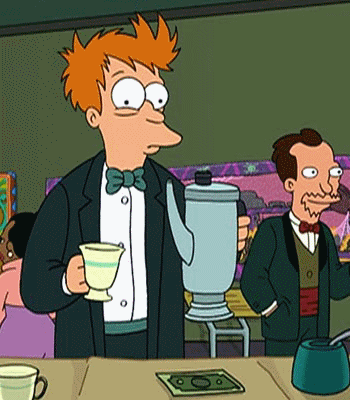 DAILY SQU-EEK
If You Were Born Today, November
10
You are strong-minded and intelligent. You are actively creative and dynamic. Your quick wit is apparent from the get-go. Your intelligence doesn't come from pure academics—you work from your gut instincts, which more often than not steer you on the right course. Your enthusiasm is strong, but you can also be quick to tire of one particular thing, place, or path. Although you are independent and rather willful, you won't disregard others' wisdom. Because you have many talents and interests, you can easily stray from your path. Your biggest challenge in life is to stay focused. Famous people born today: Richard Burton, Martin Luther, Mackenzie Phillips, Miranda Lambert, Roy Scheider.
Picture of the day

A

Hidatsa

warrior in the costume of the dog dance. This drawing is one of several completed by

Karl Bodmer

while during his

Missouri River

expedition between 1832 to 1834.
Coastal Commute
Shot in black and white, Marcel Koláček's recent photo of a scene at the Colombo Fort Railway Station in Colombo, Sri Lanka, looks like it could have been taken decades ago. Indeed, the station has been around for some time—in operation since 1908, it is a Sri Lanka Railways hub.
knit

crochet
crochet
crochet
crochet
RECIPES
Baked Eggs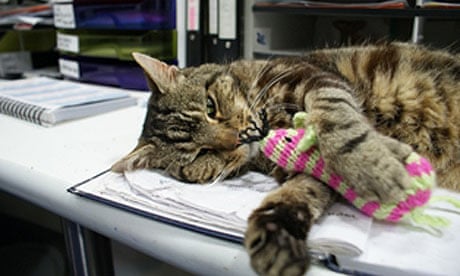 CROCKPOT RECIPES
stephanie o'dea
CRAFTS
CHILDREN'S CORNER
...
PUZZLE
QUOTE
"Welcome" in

Hakka (Guangdong, Fujian China) - Fon ngiang
CLEVER
Yarn Fishtail Braid
thanks, patty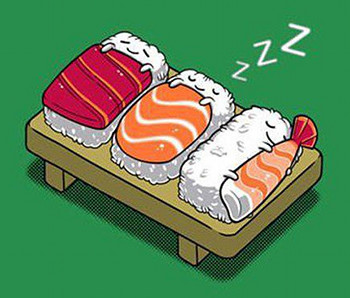 EYE OPENER
thanks, sally