DIANE'S CORNER ... Celebrate Go For a Ride Day
Word of the Day
Definition:
(noun) Either of two small leather boxes, each containing strips of parchment inscribed with quotations from the Hebrew Scriptures, one of which is strapped to the forehead and the other to the left arm; traditionally worn by Jewish men during morning worship, except on the Sabbath and holidays.
Synonyms:
tefillin
Usage:
Just before his bar mitzvah, David got a brand new set of phylacteries.
History
De Gaulle was a French general and statesman. He left France after it fell to the Germans in WWII and started the Free French movement in England. He returned to France after the liberation of Paris and headed two provisional governments before resigning in 1946. When an insurrection in Algeria threatened to bring civil war to France, he returned to government, helped establish the Fifth Republic, and became its first president in 1958.
According to her apocryphal acts, which date from the fifth century, St. Ceciliawas a Roman from a noble family who was put to death for her Christian beliefs; how she became the patron saint of music and musicians is not exactly known. In 1683, a musical society was formed in London especially for the celebration of St. Cecilia's Day. It held a festival each year at which a special ode was sung. The poet John Dryden composed his "A Song for St. Cecilia's Day" in 1687 for this purpose. There are still many choirs and musical societies that bear her name today.
| This Animal Has a Suit of Armor with Hundreds of Built-In Eyes | |
| --- | --- |

Many animals are covered in protective armor—shells, scales, plates, and frills that protect their soft bodies. But one group of little-known sea creatures called chitons have evolved armor that's unlike anything else in nature. Because it contains eyes.
READ MORE:
1906 - The International Radio Telegraphic Convention in Berlin adopted the SOS distress signal.
1909 - Helen Hayes appeared on stage for the first time. She was a member of the cast of "In Old Dutch."
1910 - Arthur F. Knight patented a steel shaft to replace wood shafts in golf clubs.
1928 - In Paris, "Bolero" by Maurice Ravel was first performed publicly.

(when i went to see it as a young girl, this was the first performance where the audience didn't even clap at the end as everyone was so moved by the piece. minutes later the place erupted!)
1963 -
U.S. President Kennedy
was assassinated while riding in a motorcade in Dallas,
TX
.
Texas
Governor John B. Connally was also seriously wounded. Vice-President Lyndon B. Johnson was inaugurated as the 36th
U.S.
President.
(going into a restaurant after a night at the theater, we wondered why all the waiters were crying. we then burst into tears!)
1977 - Regular passenger service on the
Concorde
began between New York and Europe.
1984 - Fred Rogers of PBS' "Mr. Rogers' Neighborhood" presented a sweater to the Smithsonian Institution.
1986 - Mike Tyson became the youngest to wear the world heavyweight-boxing crown. He was only 20 years and 4 months old.
2013 - The discovery of Siats meekerorum was announced. The dinosaur skeleton, more than 30 feet long, was found in eastern Utah.
DAILY SQU-EEK
All Fall Down
"Autumnal flying at its best," writes Steve Brockett, who photographed this golf course in Wales from a powered paraglider. Though autumn hadn't yet come into full swing, Brockett still found his sunset flight over the Monmouthshire valley rewarding. "Isolated points of color draw you to them like sentinels," he writes. Initially attracted to the near perfect circle of leaves beneath the tree at center, he found that the shadows and light lent the image additional form—and a dose of magic.
knit
, THANKSGIVING
knit
knit
knit
knit
crochet
, THANKSGIVING
crochet
crochet
, 18 mths - 2 yrs
crochet
crochet
RECIPES
Bisquick substitute:

1 C flour, 1 1/2 tsp baking powder, 1/4 tsp salt, 1 Tblsp shortening. Mix well with a fork.
thanks, heide
CROCKPOT RECIPES
, THANKSGIVING
CRAFTS
, THANKSGIVING
HOW TO MAKE A BOOK PAGE PUMPKIN
CHILDREN'S CORNER
... mazes
PUZZLE
QUOTE
thanks, susan b.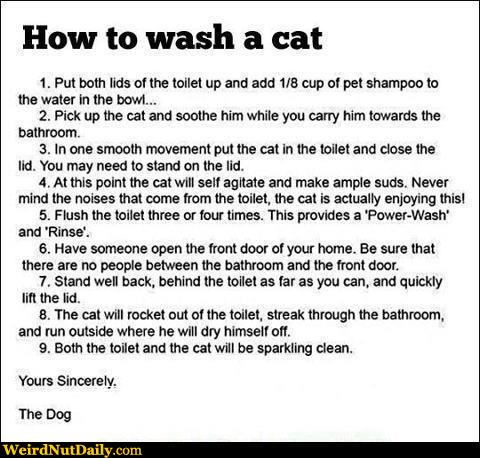 "Welcome" in

Indonesian (Indonesia) - Selamat datang
CLEVER
EYE OPENER
thanks, heide
| | |
| --- | --- |
| | Photos of Animals you have probably never seen before |

This is a frilled shark. Frilled sharks are found throughout deep waters in the Atlantic and Pacific oceans. It is often described as a "living fossil" because of its resemblance to extinct, Paleozoic sharks. They're rarely seen alive because of their preference for deep water. A dying one was captured near the surface in Japan in 2007

2 – Red cap goldfish

A red cap goldfish, or "oranda". These are characterized by a prominent hood that covers the head – which let's face it, look like their brains are on show. Originally from China, they are popular aquarium pets today.

3 – Promachoteuthis sulcus

Meet Promachoteuthis sulcus, a bizarre creature straight out of your nightmares. As you can see, this thing looks like it has freakishly human looking teeth. They're actually just flaps of skin, but they're still pretty unnerving! It's a species of promachoteuthid squid and only one specimen has been found to date. It was captured in the Southern Atlantic Ocean at a depth of 2,000m in 2007.

4 – Crocodile Fish

This is a white-blooded ice fish, or "crocodile fish" (Chaenocephalus aceratus). They lack both red blood cells and hemoglobin, and so have white blood. They have translucent bodies, and absorb oxygen directly from the water around them.

5 – Amber phantom butterfly

The amber phantom butterfly (Haetera piera), found in the Guianas, Brazil, Ecuador, Peru, Bolivia and Venezuela.

The pistol shrimp is the NOISIEST creature in the ocean. Colonies of them make a distinct snapping noise that overshadows nearly all other sounds throughout the world's oceans, including the calls of some whales. In fact, they are so loud, their snapping sounds interfere with military and scientific sonar (so much so, that hostile submarines have used large colonies of pistol shrimps to hide!).

7 – Lion's Mane Jellyfish

The Lions Mane Jellyfish is the largest jellyfish in the world. They have been swimming in arctic waters since before the dinosaurs (over 650 million years ago) and are among some of the oldest surviving species in the world.The bell can grow up to 8 feet in diameter with hundreds of tentacles up to 120 feet long. Remarkably, only 6% of the jellyfish is solid matter; the rest is water.

Meet the blue footed booby, found from the Gulf of California down along the western coasts of Central and South America to Peru. Their bright blue feet are a sexually selected trait. The brighter a males feet, the more attractive he is to a female. To attract a female, they have an elaborate dancing ritual to display their feet, first lifting one foot and then the other.

9 – The Cardinal Gynandromorph

No, this isn't photoshopped. This is a cardinal "gynandromorph" – an animal that exhibits both female and male sexual characteristics. As different sexes are differently

colored

, each half of the bird is a different shade.
10 – The Mexican walking fish.

"Walking fish" is a pretty general term used to describe any fish that is able to travel over land. Ironically, the Mexican walking fish isn't a fish at all, but an amphibian. It's official name is axolotl and as the name suggests, it's found in Mexico.

11 – Amazon milk frog

The Amazon milk frog, a large species of arboreal frog native to the Amazon Rainforest in South America.

Glass frogs, a group of South and Central American frogs with translucent skin. Their internal viscera, including the heart, liver, and gastrointestinal tract are all completely visible.

13 – Yeti crab

This is the yeti crab (Kiwa hirsuta). Only discovered in 2005, the yeti crab lives in the South Pacific Ocean and grows to around 15cm long. Discovered at a depth of 2,200 metres (7,200 ft), it lives on hydrothermal vents. Based on both morphology and molecular data, the organism was deemed to form a new biological family, which was named Kiwaidae. A second species in the family was described in 2011. The "hairy" claws of the yeti crab contain filamentous bacteria, which the creature may use to convert carbon molecules emitted by the hydrothermal vents into nutrients. This is a process known as chemosynthesis. It may also consume bacteria.

14 – Alarm jellyfish

This is the alarm jellyfish (Atolla Wyvillei) – and it has a rather unique

defense

mechanism. When the alarm jellyfish is attacked, it flashes brightly using bioluminescence in an attempt to attract other animals. The idea is to encourage confusion and fights between predators, while the jellyfish can swim away.
This is Nembrotha cristata, a

colorful

sea-slug found in the tropical Indo-West Pacific Ocean. They grow to about 50mm in length and have black bodies with a strange luminous green "trim". Like most nudibranchs, they deliver a painful sting. They do not produce the stinging cells themselves but incorporate them into their own tissues from their prey, stinging jellyfish

.
17 -Pink Bottlenose Dolphin